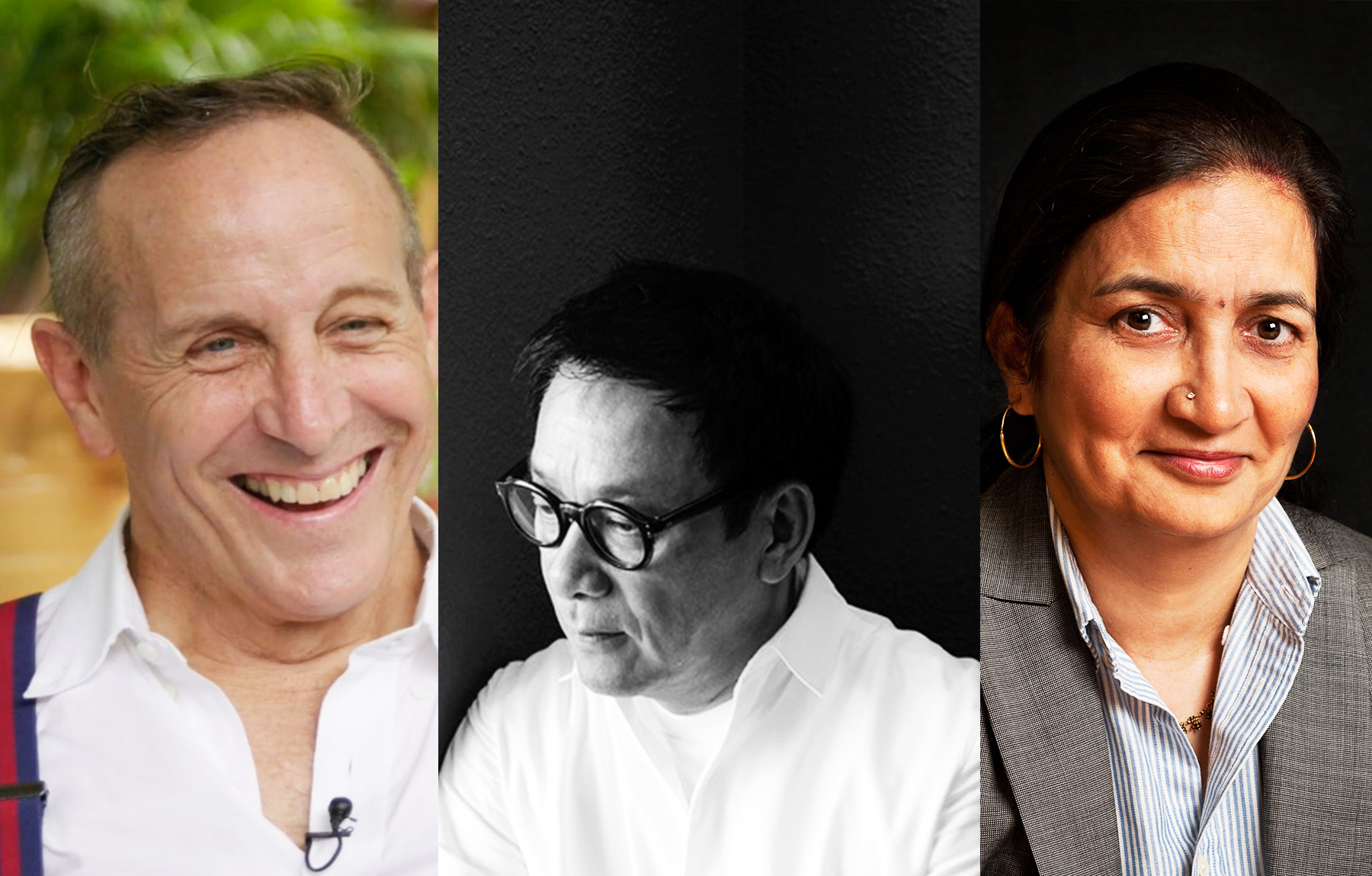 Thursday, June 11th, 2020
World's best join the judging panel
Some of the most celebrated and experienced practitioners in the world of architecture and design have come together to assess the entries in A&D Awards 2020.
Among them is Californian-born Bill Bensley, one of the great characters of Asia's design world. He describes himself variously as a gardener, fisherman, architect, interior designer, wide-ranging explorer, landscape architect and lover of all things natural! The Harvard graduate was invited to work in Asia by his classmate, Lek Bunnag. "I had a burning desire for adventure, so I left the day after graduation," he says. Bill worked in Hong Kong and Singapore before setting up shop in Bangkok in 1989 where he met his long-term guiding light, Jirachai. With a team of 150, Bensley has now designed more than 200 resorts, hotels and palaces in 30-plus countries.
Steve Leung is synonymous with architecture in Hong Kong. Winner of the Pinnacle Award for lifetime achievement at the A&D Trophy Awards 2016, Steve was born in Hong Kong and graduated from the Faculty of Architecture at the University of Hong Kong. He has spent much of his career creating designs that best reflect a project's unique characteristics, drawing inspiration from Asian culture and arts. Steve actively promotes the development of the design industry in many capacities including as President of International Federation of Interior Architects/Designers (2017-19) and a member of Board of Directors of Hong Kong Design Centre.
Award-winning urban designer and architect Dr. Sujata Govada is a welcome addition to the judging panel this year, having pioneered smart city developments in Hong Kong, the US, Philippines, India and beyond. As the CEO of Hong Kong-based UDP International, she has built a reputation for taking a collaborative, smart and sustainable approach to planning and design, with a focus on people, place and planet. Dr. Govada is also an Adjunct Associate Professor for the School of Architecture at the Chinese University of Hong Kong, teaching at the master's program in Urban Design that she helped to start.