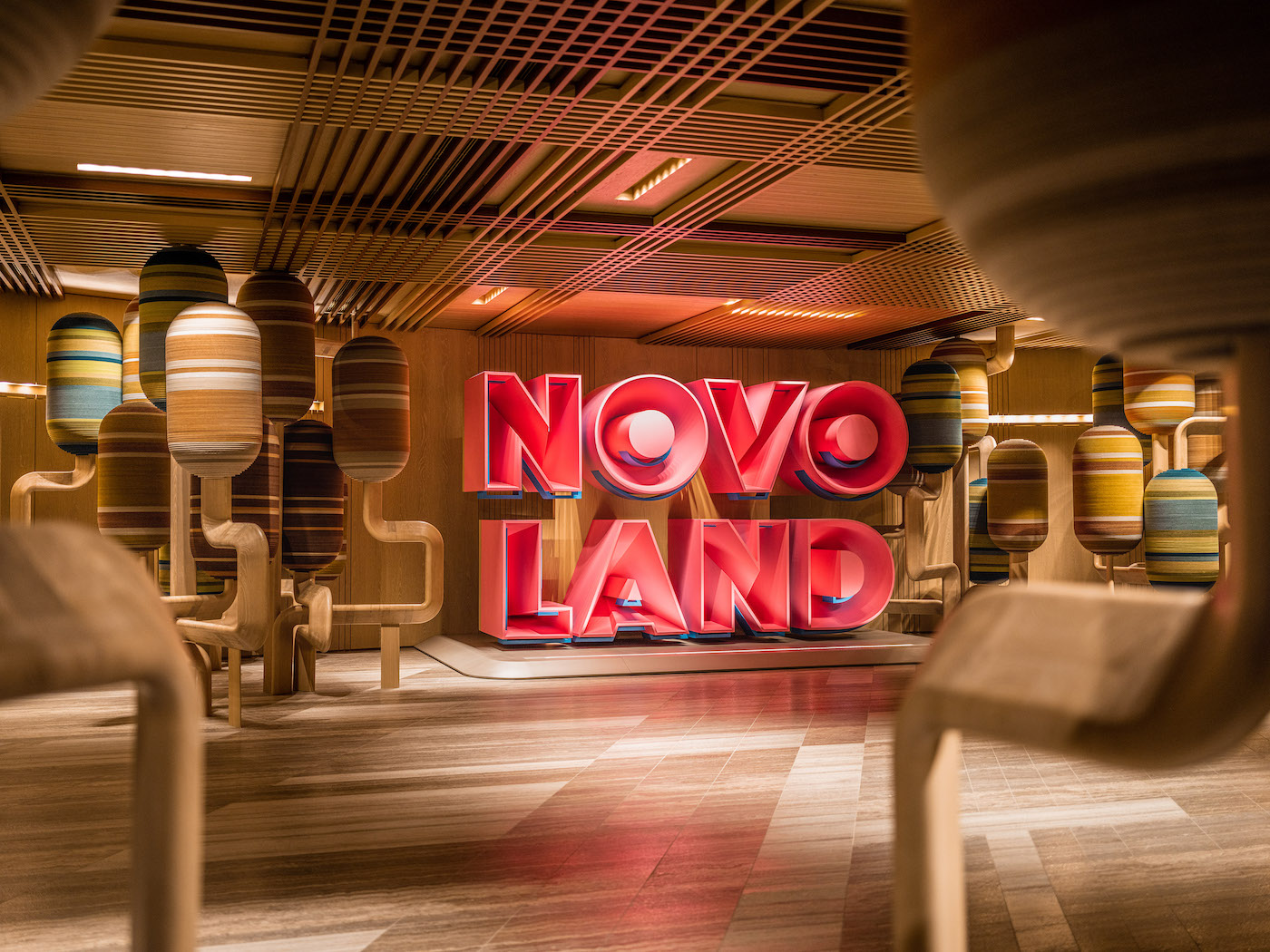 Wednesday, February 22nd, 2023
Welcome to a residential project showroom like no other!
Sales galleries for new residential projects in Hong Kong typically focus on luxurious show flats. However, the 2,800 sq. m. immersive space created by One Plus Partnership in Hong Kong's ICC tower to promote the sale of apartments in Sun Hung Kai's Novo Land development, may well change the way developers think about showrooms in the future.
Taking up an entire floor of the ICC tower in West Kowloon, Novo Land aims to make it much easier for prospective buyers of apartments in the mega high-rise complex in Tuen Mun to understand what their new lifestyle might look like. It does this in two ways.
First it presents a virtual sensory world reflecting the relaxed northern European lifestyle that is on offer at Novo Land. And second it offers a more literal interpretation – in a fun and artistic way – through miniature recreations of the facilities and services on offer. And of course, there are show flats as well.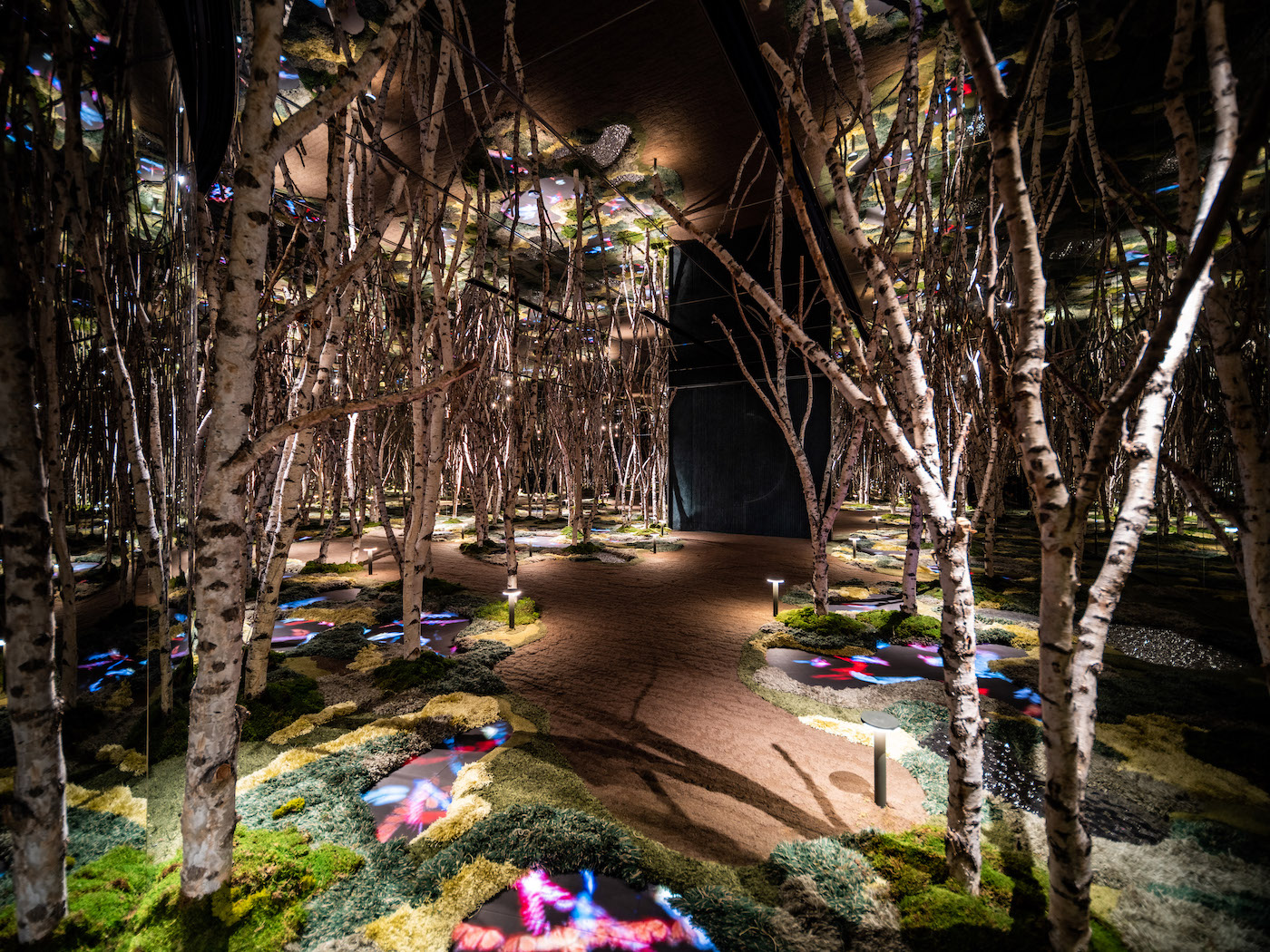 The elaborate and highly interactive space has already proven a big hit with buyers, says One Plus Partnership's Virginia Lung. "A lot of showrooms in Hong Kong use chandeliers and marble to project an air of luxury and expense. But that's not what we wanted for Novo Land."
Lung notes that many people today, especially young people and young families, are more interested in lifestyle options. "We wanted to present a happy, young and relaxing environment that reflects northern European lifestyles and design. We want to portray the fun side, as well as the warmth, and the focus on nature and family."
Walking from the entrance of Novo Land, with its bright colourful signage, you move through a series of corridors and zones all designed to stimulate your senses, and imagine you've been transported to northern Europe. There is a strong focus on nature, with a secret virtual forest and another zone adorned with moss and flowers. And also technology, which is a big part of Novo Land project, with touchless lift buttons and robot-enabled services.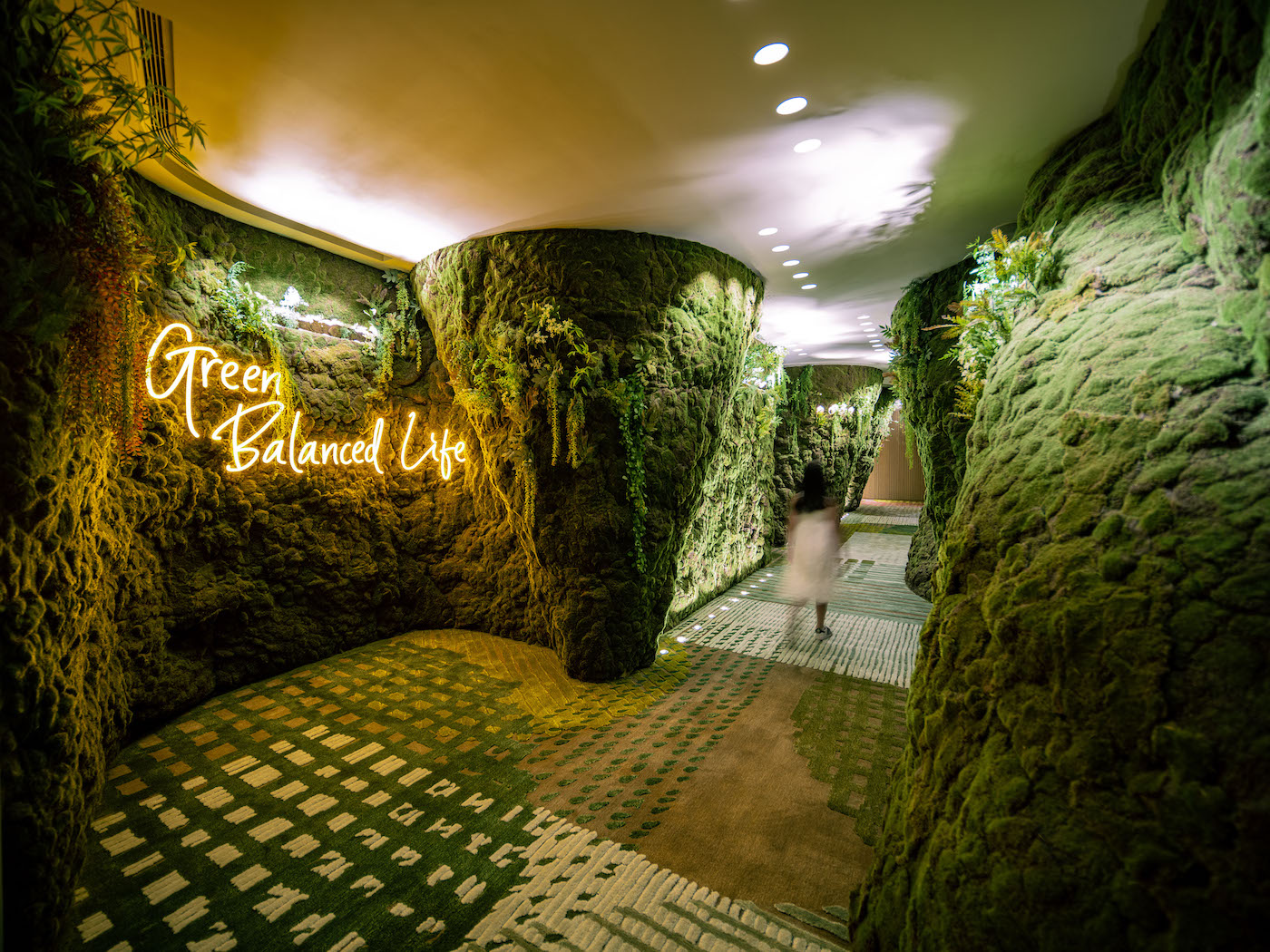 Lung proved herself to be quite the artist. She designed the hand-painted patterns for the custom-made carpets and also an engraving wall. It shows cartoon-like characters performing all the different sports activities that are available in the development.
Moving into the miniature world is when the fun really begins. There are mini versions of the clubhouse, supermarket, teahouse, kindergarten and café which are all part of the Novo Land estate. The attention to detail is incredible: a video in the mini pet shop shows images of pets waiting to be groomed at Novo Land.
And there's plenty of whimsy, too. Imagine a vegetable vending machine, a washer and dryer and even a mini gym, complete with dumbbells and other equipment, all sculpted from timber using 3D printing!
It is quite a remarkable space, which allowed One Plus Partnership to push the creative envelope. "We often work on projects like retail shops and cinemas, so this was very different for us."
Could it trigger a big change in the way developers go about sales galleries in the future? Lung agrees it was "a big step forward" and notes that it has drawn a lot of interest and inquiries from other developers. While the ultimate test will be the eventual impact on sales, Novo Land has certainly set a new bar for imagination and creativity.