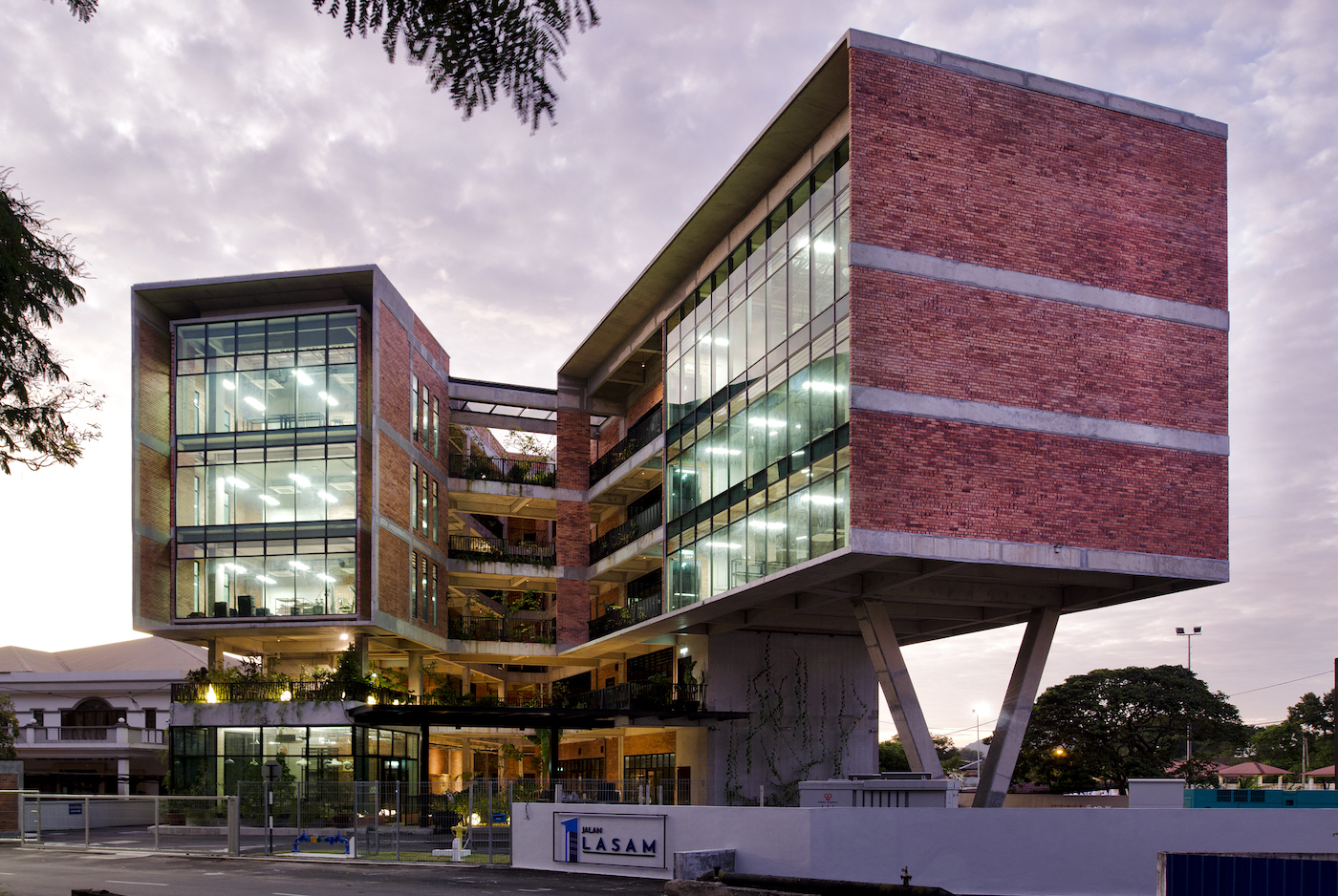 Thursday, November 17th, 2022
Walking the sustainable talk
Young Malaysian architect Shyuan Kuee is understandably proud of 1 Lasam, the first Green Building Index (GBI)-certified property in the state of Perak. Notable for its striking "floating boxes" design, the five-storey office block is just one of many projects that reflect her passion for responsible and sustainable architecture.
Having worked in the UK for the world-renowned Foster + Partners on sustainable projects such as the UAE Pavilion at the Shanghai Expo 2010, Shyuan returned to her native Malaysia to set up her own firm, Kuee Architecture, which is now an ISO 9001:2015 certified company focusing on delivering green buildings.
"From my earliest days, I was influenced to design buildings which are aesthetically pleasing and functionally sound," she says. "My firm has completed over 30 projects so far and is currently working on another 20, many with green certifications." They include the first GBI green township in the state, first GBI Gold rated showroom and workshop for Mercedes Benz, and the largest solar farm in the country.
Shyuan's work is clearly having an impact, with a clientele list that includes the Royal family, state government and major IPOs.
Measuring about 30,000 square feet, 1 Lasam provides a combination of work and meeting spaces built around a central courtyard. The floating boxes are supported by bold V-shaped columns to allow for vehicle circulation at street level. Nako windows were installed at high levels of all office spaces for natural cross and stack ventilation through the central courtyard, so that during a cool day no air conditioning would be required.
Remarkably, as many as eight categories of the United Nation's Sustainable Development Goals were achieved in the project. Green features included maximising electricity generation from solar panels, rainwater and grey water harvesting, tinted glass, grasscrete for lowering the heat island effect, and bioswales on site for effective storm water drainage.
Materials were selected carefully to reflect the client's intention to keep the building as "raw" as possible. You can see this in the exposed bare concrete, red bricks applied with waterproofing solution, simple aluminium framed tinted glass, exposed ceilings throughout. Not a single drop of paint was used in the entire building.
Although it took all of eight years to deliver, Shyuan describes the project an "extremely fulfilling experience". "The buildings are not only well-liked by the local residents, the tenants are also happier and healthier compared to their last workplace."
As architecture and design grapples with the challenges of ensuring a more sustainable built environment, it could learn from the pioneering work of Shyuan and her team at Kuee Architecture.