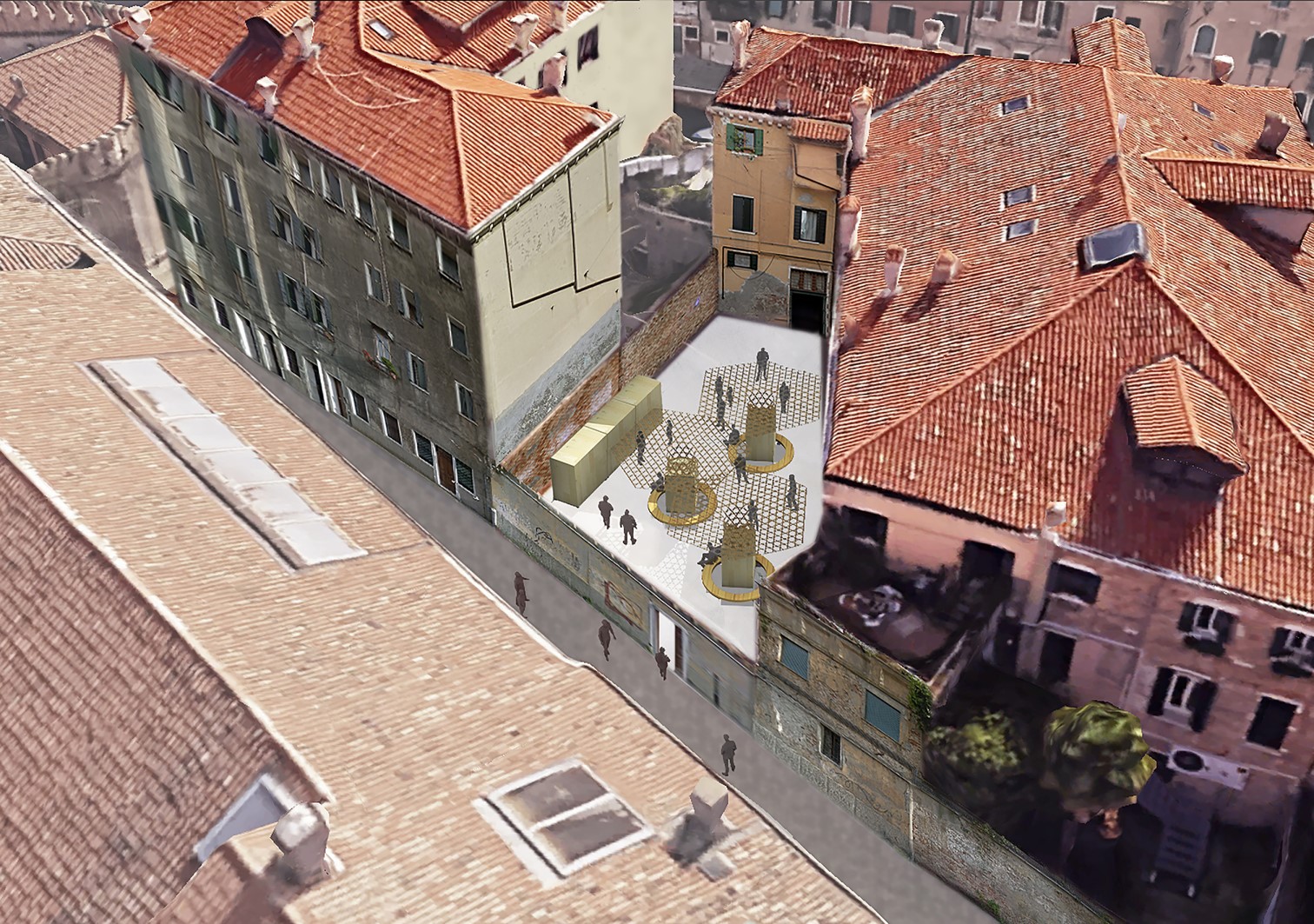 Transformative Hong Kong architecture capturing global attention in Venice
Showcasing everything from traditional bamboo weaving, and innovative seating using flax fibre and recycled plastic, to mega projects such as the Northern Metropolis, the dynamic Hong Kong exhibition at the Venice Biennale is now wowing the global architecture and design community.
Curated by Sky Yutaka founders Sarah Lee and Yutaka Yano and Chinese University of Hong Kong (CUHK) Professor Hendrik Tieben, "Transformative Hong Kong" brings together 11 exhibits using a combination of physical displays, interactive mixed media representations and visual essays.
Hong Kong Institute of Architects (HKIA) president Benny Chan says the exhibition reflects the city's "transformation in urban planning and architectural design, while preserving local traditions and culture". It is a bold response to the show's overarching theme, "The Laboratory of the Future", defined by its chief curator, Lesley Lokko.
Running for six months from May 20 until November 26 in Venice, the 18th edition of the International Architecture Exhibition – La Biennale di Venezia, is one of the industry's most prestigious events, attracting 64 national pavilions and leading architects and designers from around the world.
Outside one of the key entrances to the historic complex that has housed the biennale since the turn of the century is Moving Bamboo, three striking bamboo canopies designed by a group of Hong Kong students led by Hiro Shinohara and Peter Chan, of CUHK (photographed below). Each canopy is self-bracing, without the need for bolts or nails. In keeping with traditional practice, the long pliable bamboo strips, shipped from Hong Kong, are woven into stunning tree-like forms.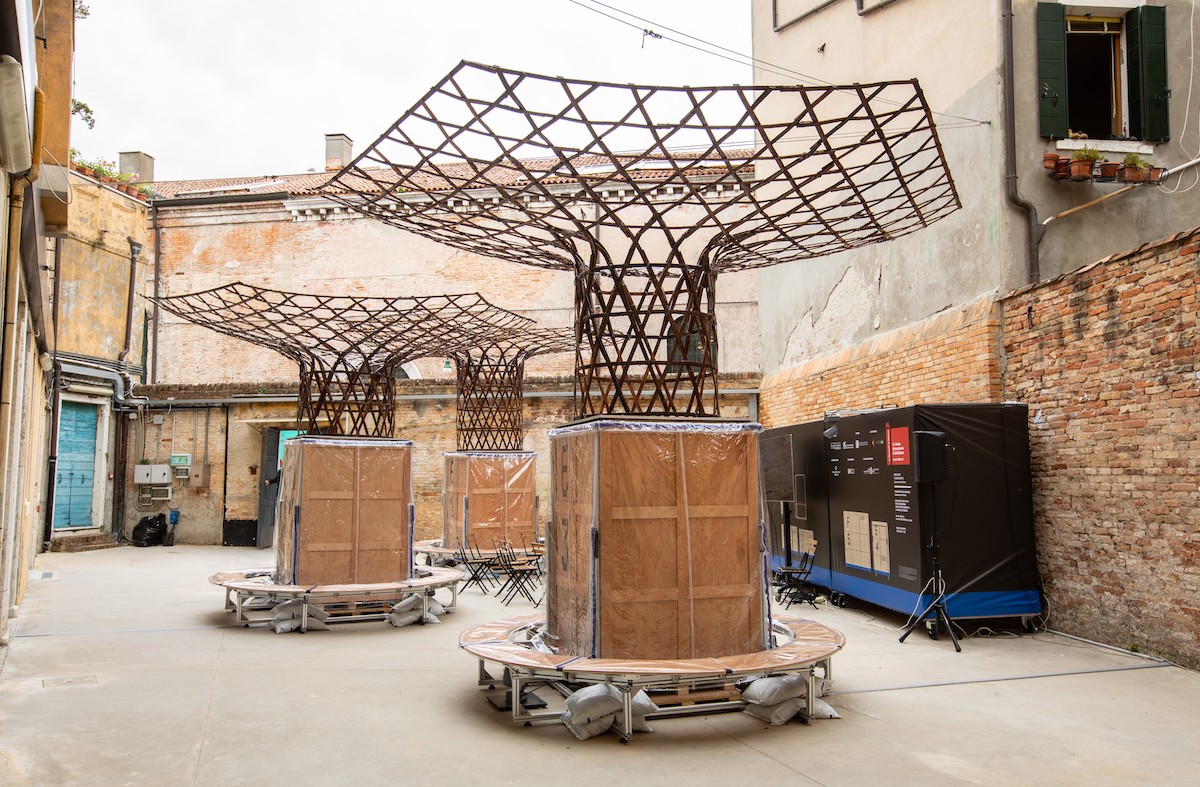 Curator Sarah Lee explained the team was keen to tap into emerging practices focusing on more experimental approaches to design. She cited the innovative work of exhibitor HIR Studio, which cleverly transformed plastic waste, collected from the Shatin River, into public seating at the local townhall. The project was also recognised in our own A&D Awards, winning a Gold Award for Innovation and Technology, Mixed Use.
Another exhibitor, Studio RYTE, has also taken an experimental and highly sustainable approach to furniture. Its superlight Triplex Stool is made of biodegradable flax fibre, one of strongest natural cellulosic materials. Designed with a curved geometry, the stool stands elegantly on its arches, easily bearing the weight above.
Also focusing on sustainability but on a larger scale is the exhibit by Arup, which examines Modular Integrated Construction (MIC), identified the Hong Kong Government as a more systematic and efficient method to produce high quality living spaces. Arup's research shows how MIC can be optimised to become a more flexible construction method, without compromising aspirations for more diverse architecture and urban design.
Other exhibits also embrace bigger design and planning challenges, including the development of an ambitious new railway project, the Northern Link, by the MTR Corporation, and a reimagination of Hong Kong's world famous harbourfront and the iconic Star Ferry, by studio Lead8.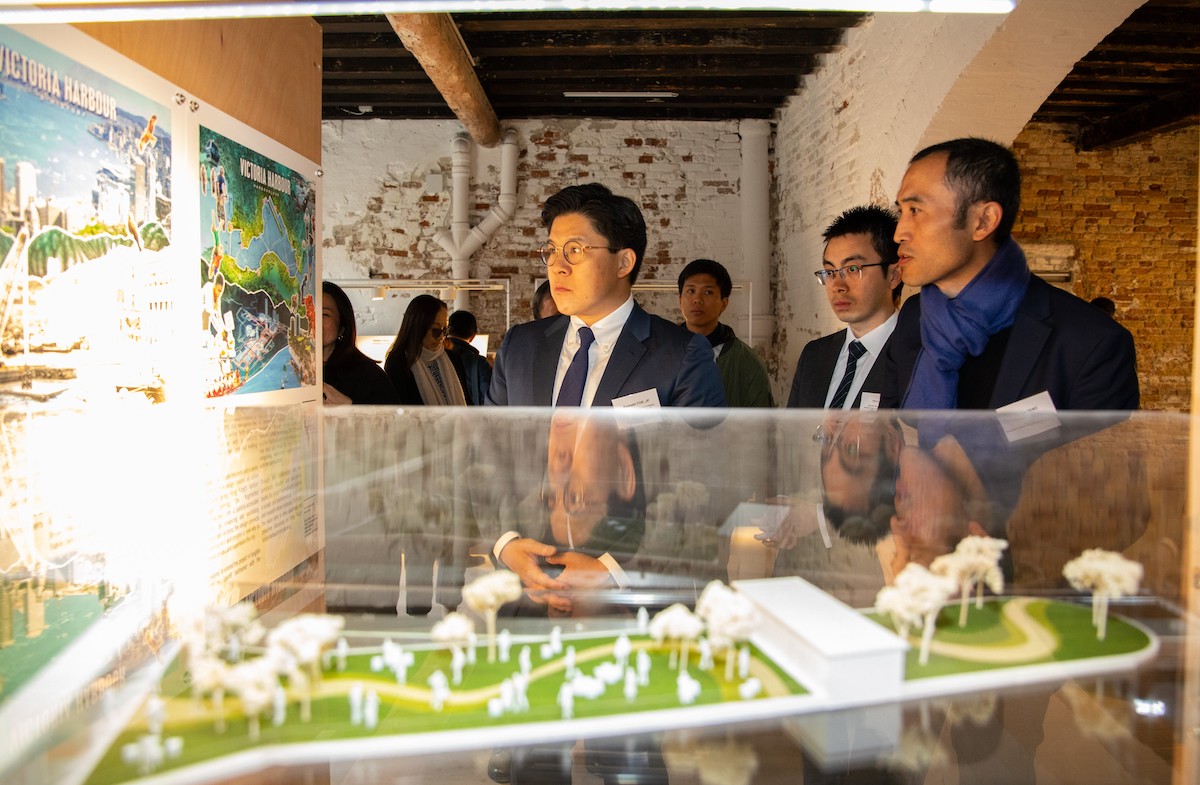 Sarah Lee, photographed below at the exhibition opening with fellow curators Yano and Tieben, says the pressing need to transform Hong Kong's public space in the wake of the pandemic was front of mind for the curatorial team. "The key question remains – how can residents of dense urban areas be provided with suitable open spaces near their homes and ease of access to the wider distant natural areas … now an essential factor for health and well-being."
Initial reports indicate the exhibition is proving to be a big hit with the international audience.
If you can't get to Venice, never fear. The exhibition will return to Hong Kong in the first quarter of 2024.
It is part of the HKIA's Roving Architecture Exhibitions, otherwise known as RAX, jointly organised by HKIA's Biennale Foundation and the Hong Kong Arts Development Council, with HKIA as partner and Create Hong Kong as lead sponsor.
The second exhibition in the RAX series is the "Harmony in Diversity – Connecting the Metropolis by in-between" which will visit Kuala Lumpur, Malaysia, and Nanjing, China, later this year and, like "Transformative Hong Kong", will return to Hong Kong with a response version in early 2024. It is curated by Kan Chan, Jacky Cheung and Professor Paul Chu (photographed below).