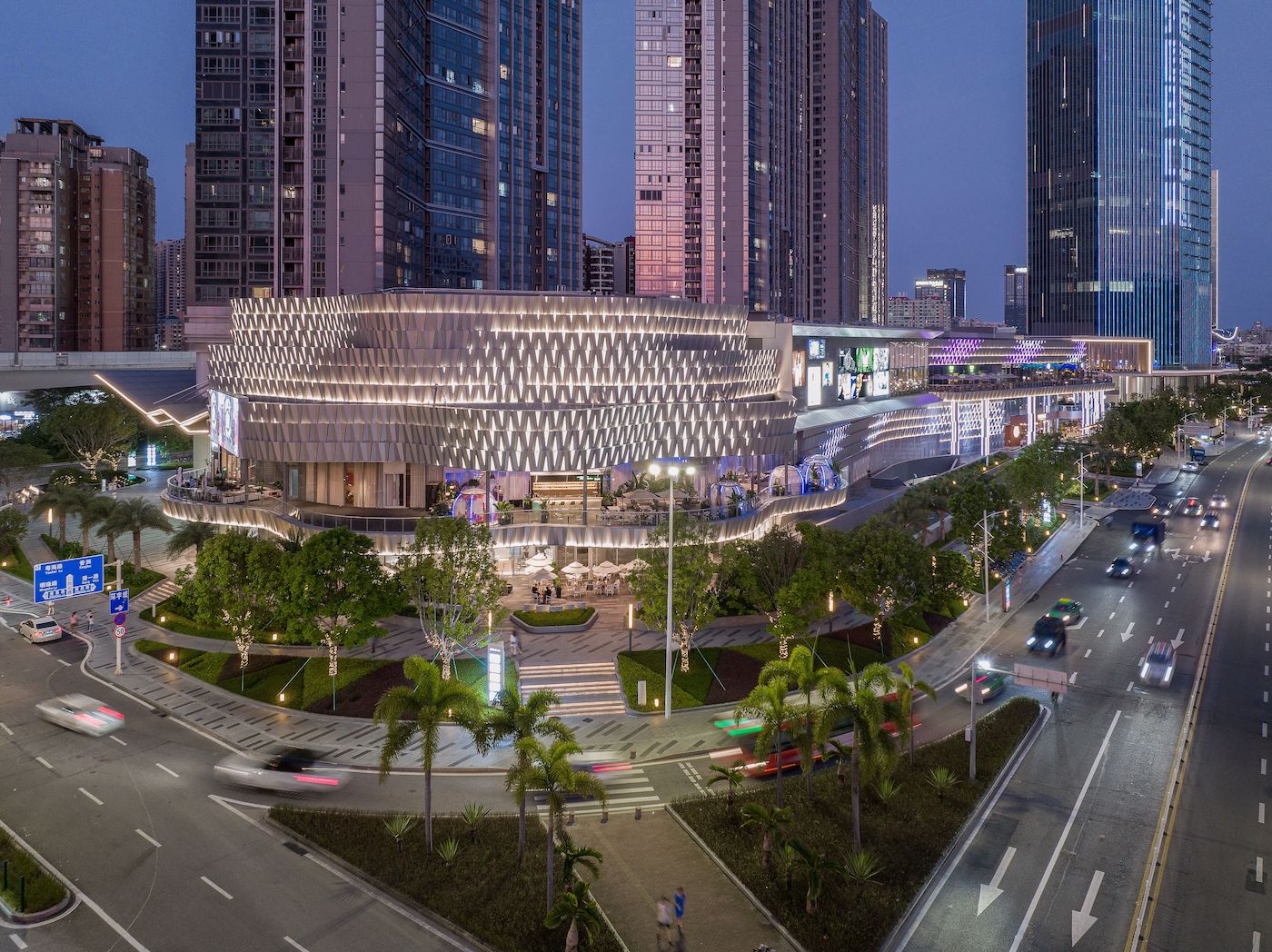 Wednesday, January 25th, 2023
Smooth sailing in Zhuhai
While transit-oriented developments are commonplace in many densely populated Asian cities, Unipark's Sailing in the City, a mega mixed-use riverfront project in Zhuhai, takes the genre to a new level, by combining a dramatic aesthetic with sustainable, community-friendly design features.
Designed by leading regional practice, Ronald Lu & Partners (RLP), the 480,000 sq m complex includes a shopping mall, 5-star hotel, Grade A office space, river-view residences, serviced apartments and underground car park, right alongside the city's main transport hub, with connecting rail and bus services.
Drawing inspiration from the waterfront it overlooks, the development features three high-rise towers above a multi-layered wave-shaped façade, evoking the sails of a ship and providing a dramatic visual landmark for the area. Light bounces off the façade's textured surface like sunlight on water.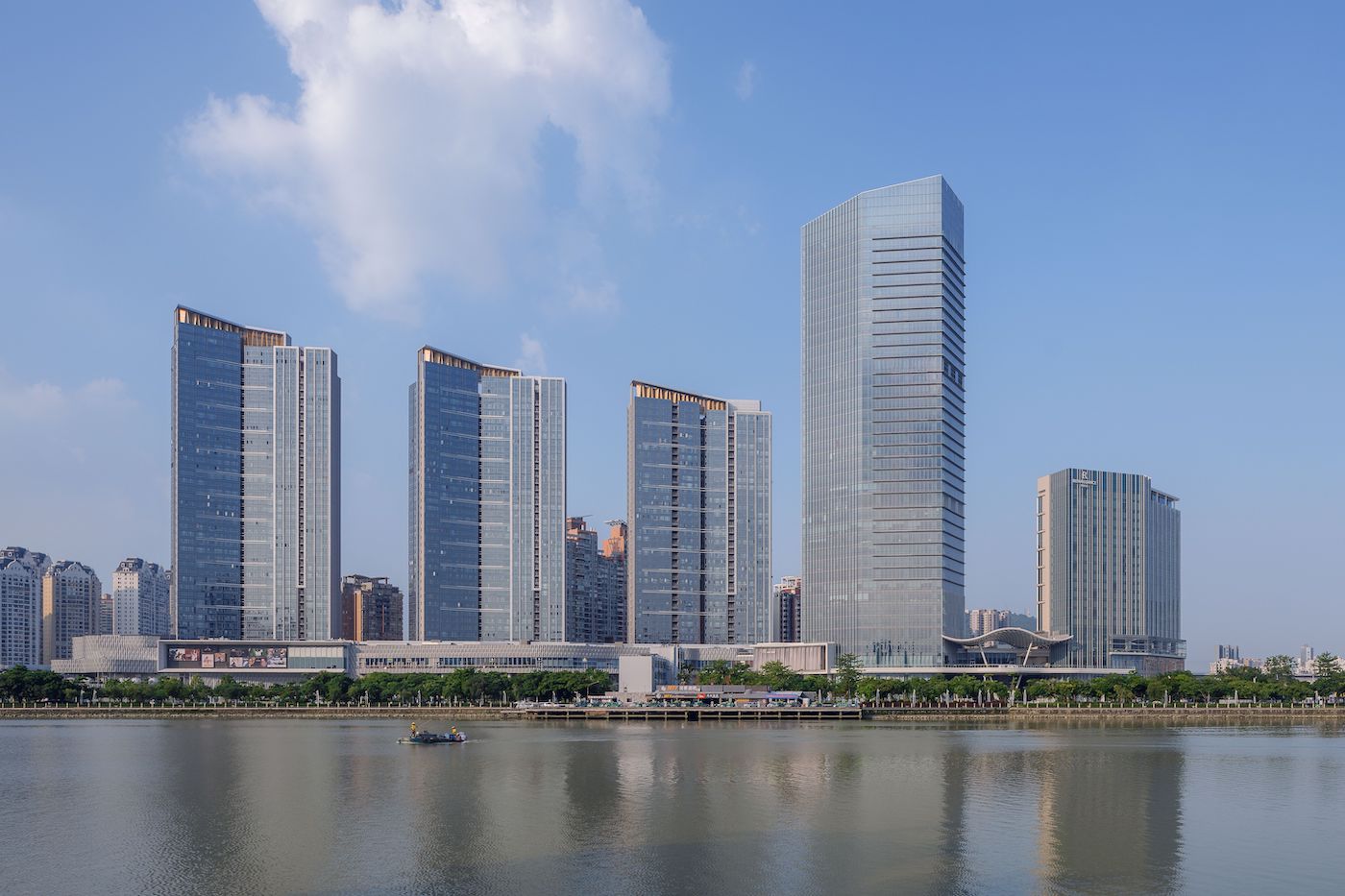 With biophilic design at its core, Unipark embraces the natural landscape and its surrounding community, featuring a waterfront park, terraced garden and open-air square that are accessible to the public. Trees line the exterior, providing greenery for residents and reducing noise levels from the nearby road.
RLP vice-chairman Bryant Lu sys the project is an important part of the urban regeneration of Zhuhai, creating a new lifestyle for its citizens and encouraging the active use of its waterfront promenades and multi-functional piazzas.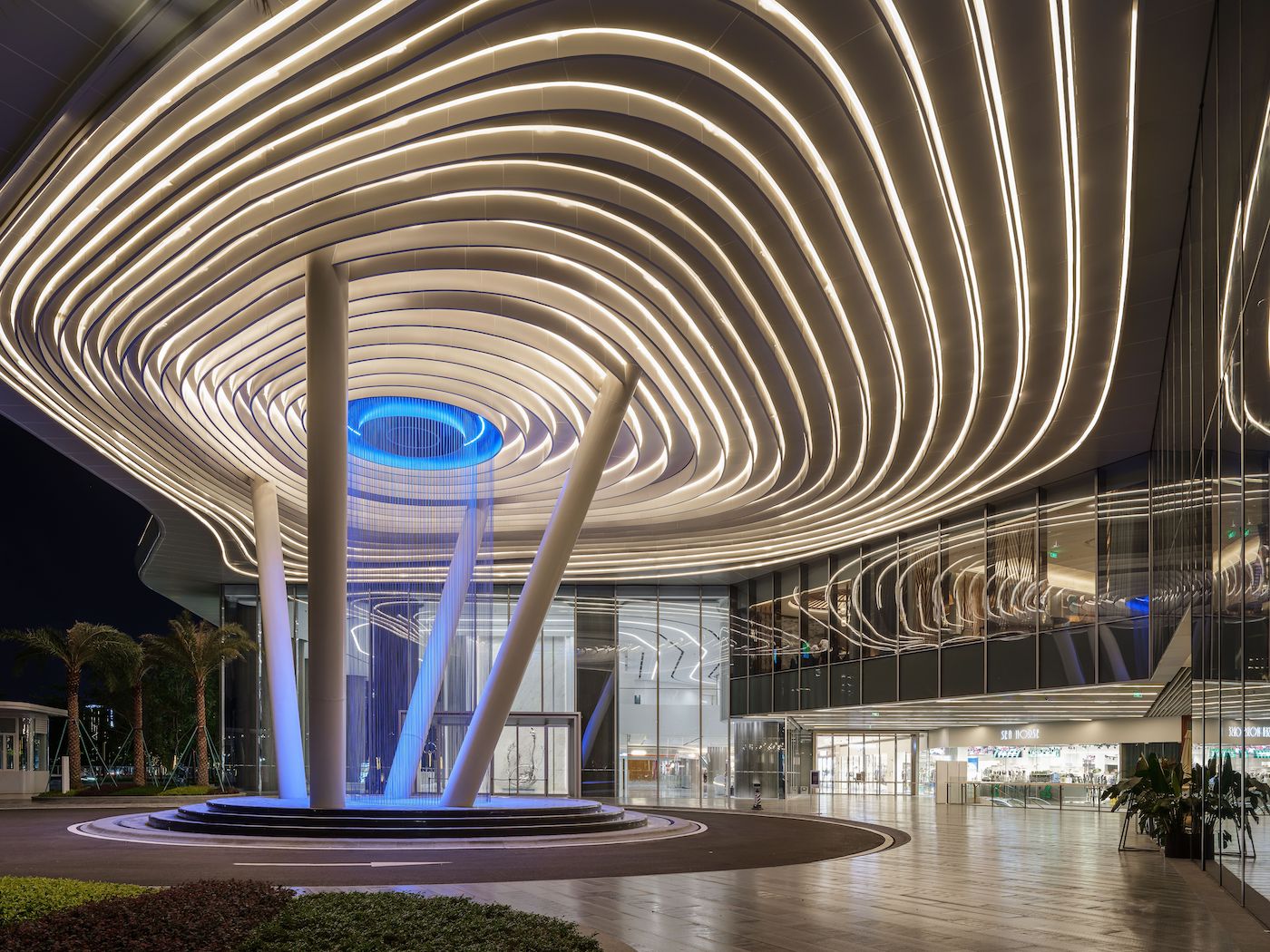 "Our aim was to raise the quality of life, convenience and wellbeing of the local community. " he says. "Unipark's location is superb: its dual-core bus and railway encourages low carbon commuting and promotes sustainable urban growth." Lu says the practice plans to leverage its reputation for top quality, transit-oriented developments in other high-density cities across the Greater Bay Area and mainland China.