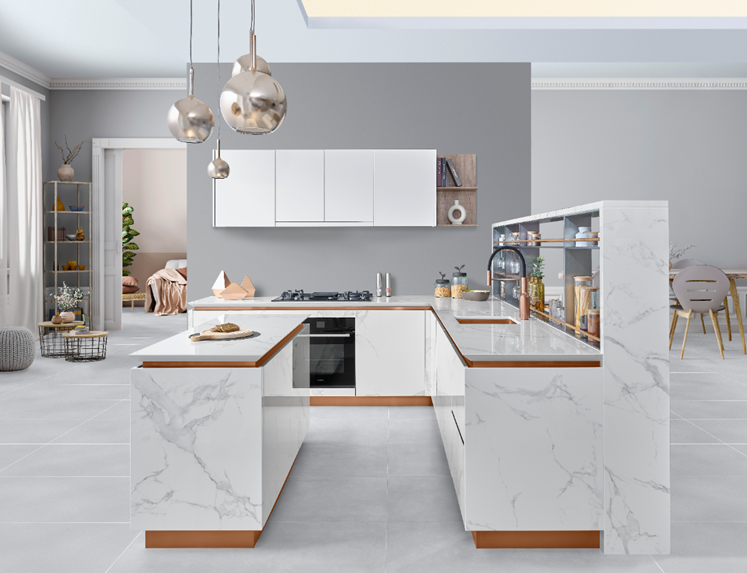 Wednesday, November 30th, 2022
Kitchens are now the social hub of the home
Open kitchen designs have become increasingly popular as homeowners seek to utilise all available space as efficiently as possible. Light and airy, today's kitchen has evolved into a social hub where family and friends gather and relish moments of joy! So how can designers decide which kitchen layout will best suit homeowners' needs?
The key consideration when designing the kitchen is "the work triangle" which refers to the locations of the refrigerator (storage), the hob (cooking) and the sink (washing) and how to combine them effectively into an ergonomic design.
Here are some examples of how "the work triangle" can be applied to different types of open kitchens to create a flexible, comfortable, and efficient cooking environment.
Island kitchen
The kitchen is divided into two separate functional areas, achieving an efficient work triangle. The gas stove and refrigerator are accommodated on one side while the separate island is a versatile space which can be utilised for food preparation and washing up, or even hosting parties. Cabinets underneath the island bench offer ample storage space or you could choose to install a dishwasher.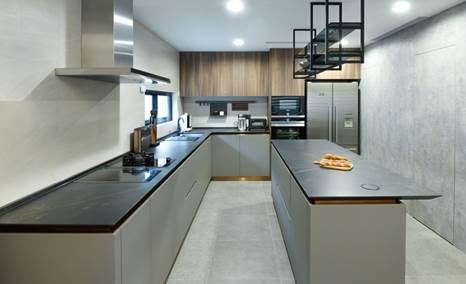 L-shaped kitchen
The L-shaped kitchen is one of the most common layouts, with two sides against the wall to give the kitchen a wider look. The fridge and sink are placed at either end, while the gas hob is placed in the middle to provide easy access to the different work zones. The installation of pull-out swing shelves can make good use of the untapped corner space to provide users' utmost convenience.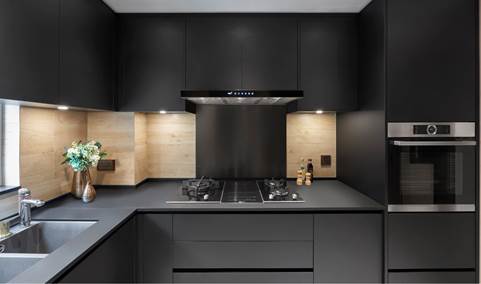 Linear kitchen
The linear layout is ideal for smaller homes, where the three main work areas, including fridge, sink and hob, are placed side by side in a straight line. Furthermore, the pocket door system and pull-out worktop can help to craft a neat and inviting kitchen. For the former, just simply open the doors to store all kinds of household items and close to keep them hidden from sight. For the latter, it can be swiftly transformed as needed for food preparation or social gathering.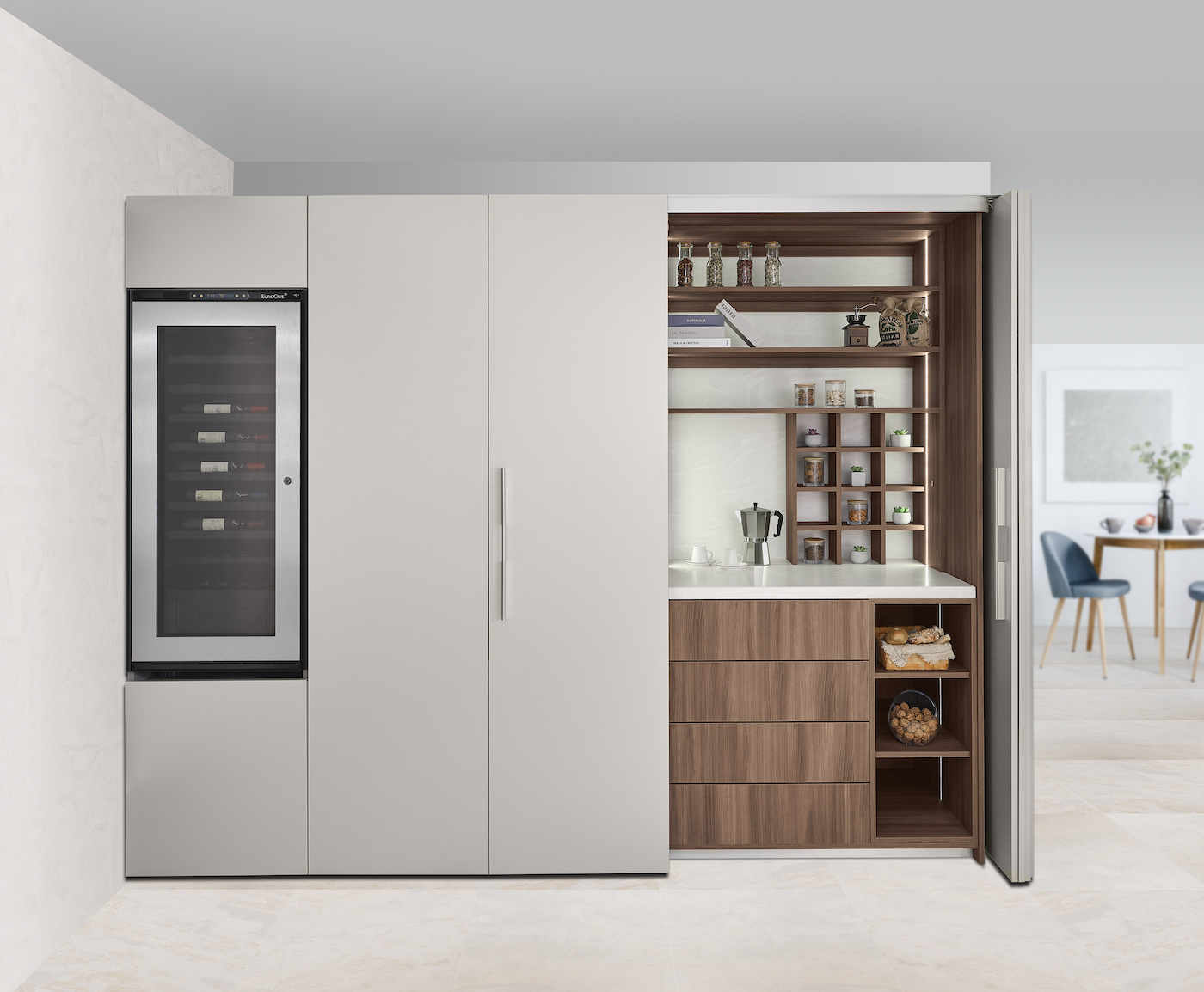 Flame cooking in open kitchens
Some people might be concerned that flame cooking is impossible in open kitchen, but there is no such worry! As long as the room is structured with windows and related facilities for safety, such as the installation of sprinklers and smoke detectors, either flame or induction cooking is allowed. The inclusion of open kitchens in many new flats fulfill the requirements to cook over the flame, igniting the joy of gas cooking.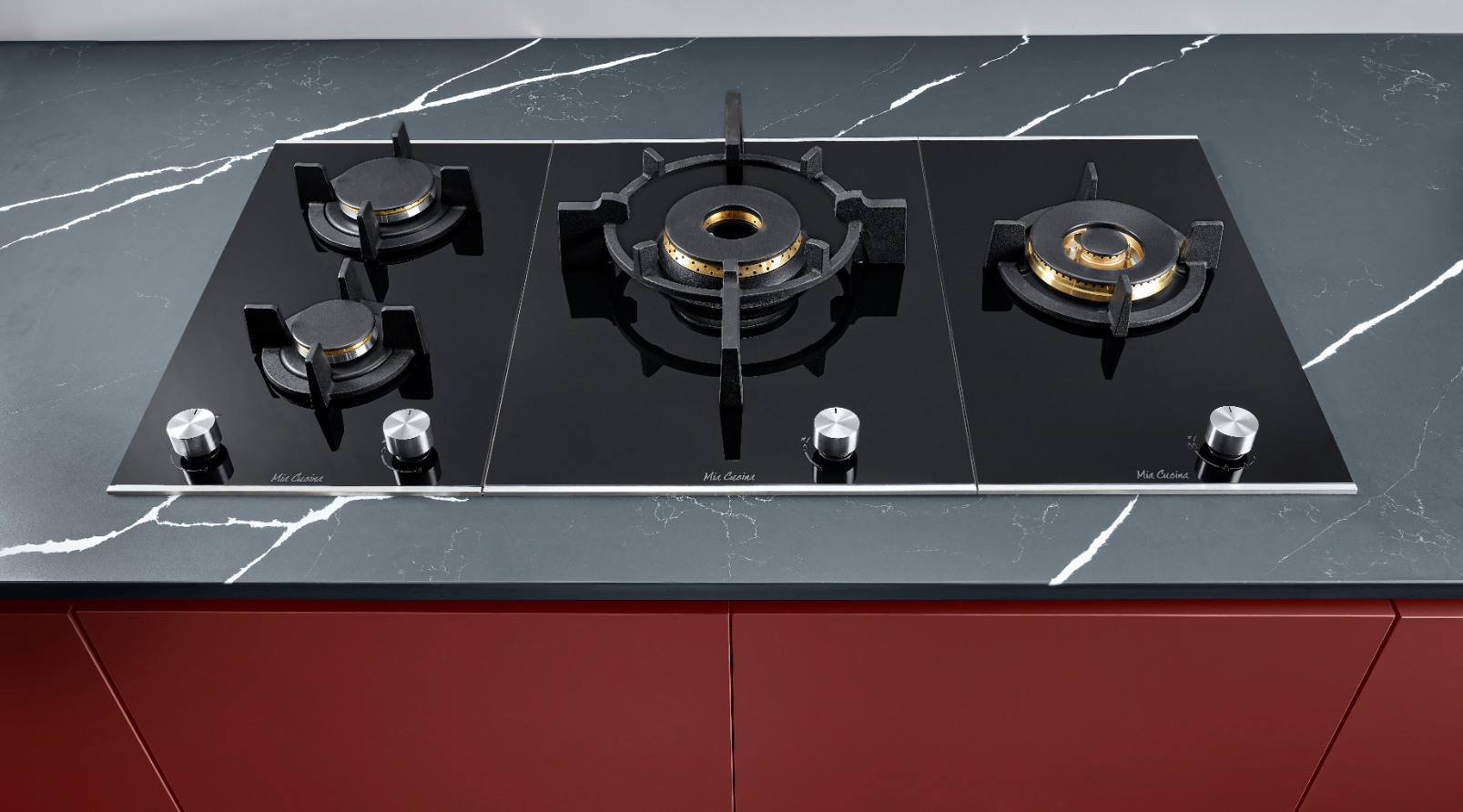 A perfect kitchen should satisfy both personal taste and daily cooking needs. Most importantly, durable cabinet materials and highly flexible accessories ensure a harmonious combination of aesthetics and functionality. Therefore, it is essential to choose a reputable and experienced kitchen cabinet expert who offers a one-stop kitchen solution from consultation, on-site measuring, design, installation to after-sales service.
For more information, check out kitchen design tips and quality appliances on Mia Cucina website at www.towngasmiacucina.com or Towngas Mia Cucina Facebook page.