Tuesday, October 4th, 2022
Judging can be thirsty work
Some of our high-profile judges in this year's A&D Awards recently gathered in Hong Kong's uber-stylish Crit Room for a relaxed night of networking over canapes and a glass of wine, courtesy of our generous sponsor Barrie Ho Sydney, founded by fellow judge, Barrie Ho.
Guests included, from left above, Kenny Kinugasa-Tsui and Lorène Faure, founding directors of Bean Buro, Janice Leung, general manager of Barrie Ho Architecture, Chong Chiu Fung, chief creative officer of the Steve Leung Design Group and Frank Leung, founder and principal of via Hong Kong.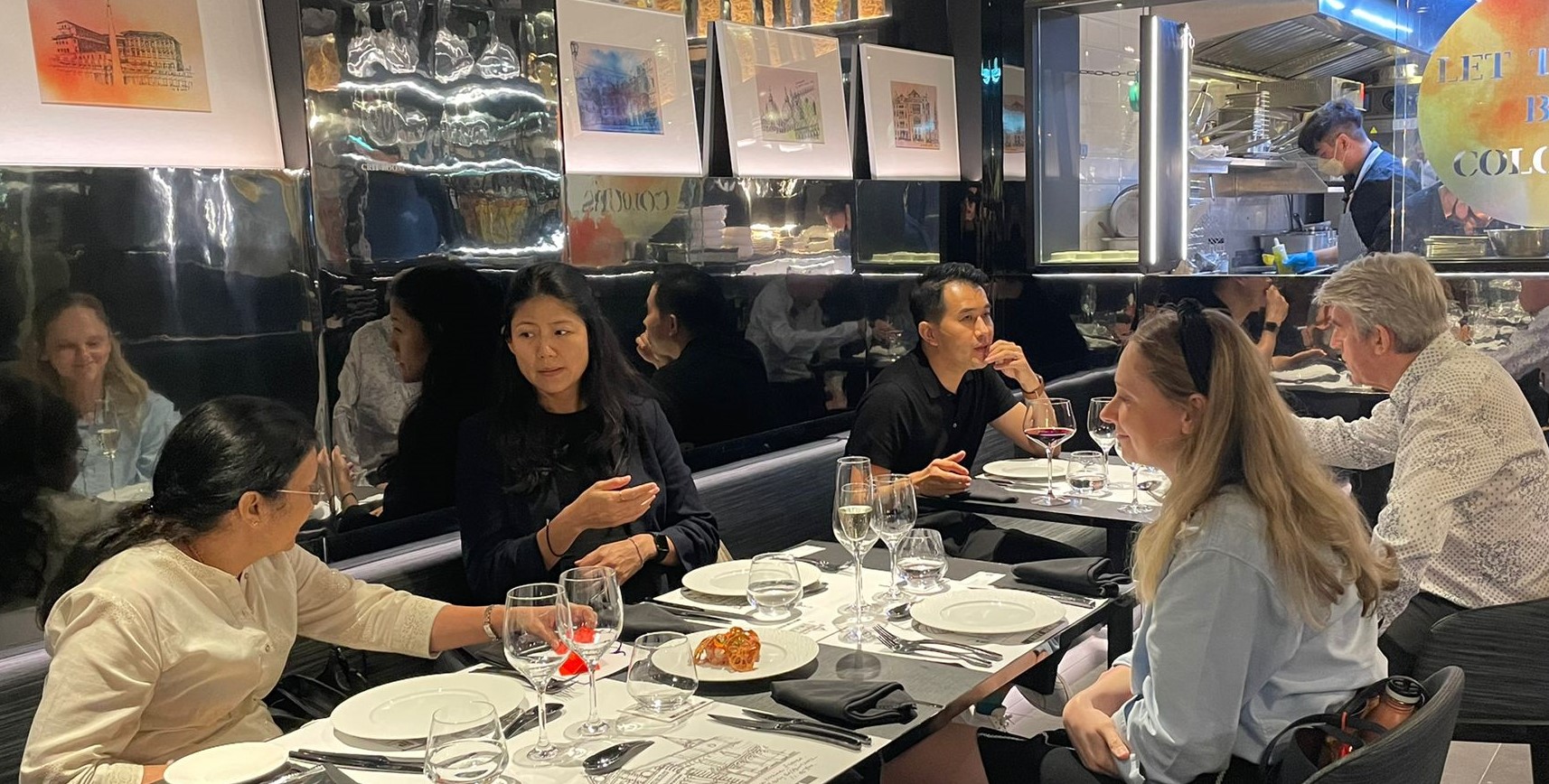 Also there (from left above) were Dr Sujata Govada, chief executive officer of UDP International, Yuki Yasukagawa, creative director of Design East, Danny Ng co-founder and director, 4N Design Architects, Mike Yates, executive director of PERSPECTIVE and Daiana Samartseva, of Design East.
Thanks to Janice and her capable team, we were all made to feel very welcome. She noted that the Crit Room would soon relaunch with a menu offering a delicious fusion of Italian and Malaysian flavours, alongside an impeccable wine list. Well worth another visit!