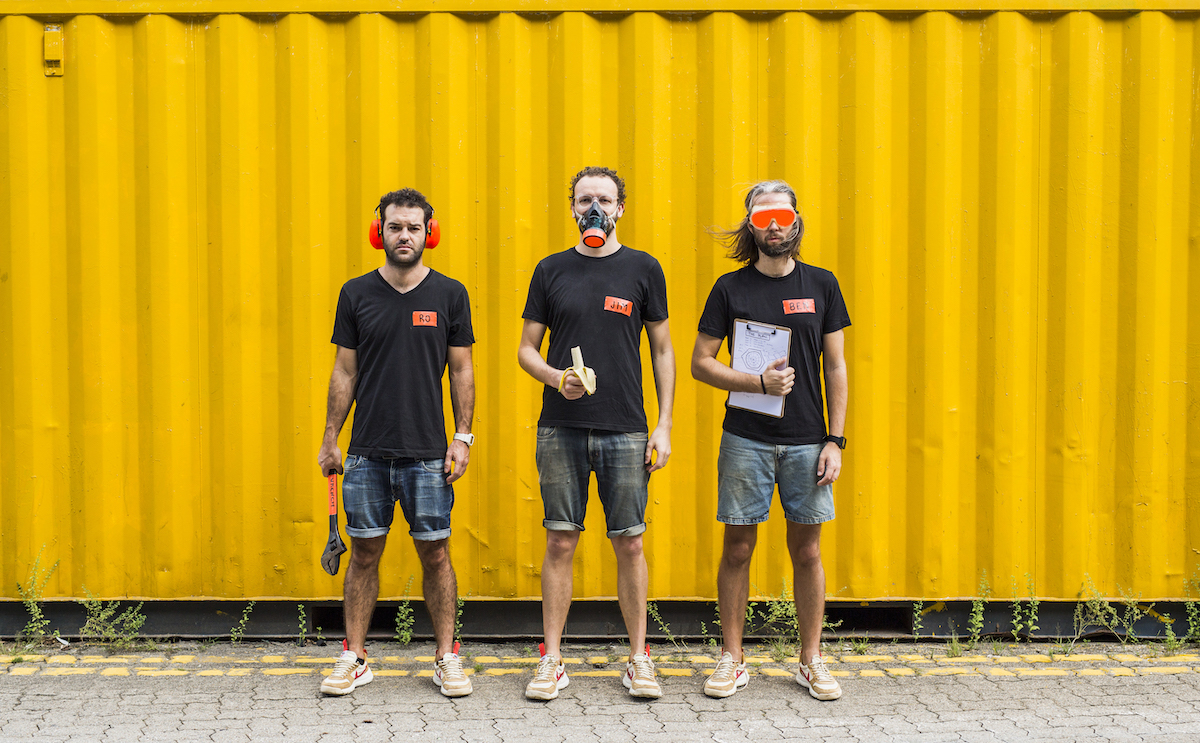 Thursday, April 21st, 2022
Journey back to a time of simpler pleasures
"Some people bake. Some start bands or get into golf. We have power tools and a sense of humour!" So says Ben McCarthy, one of a talented Hong Kong trio presenting the Plywood Arcade, a quirky new exhibition that pays homage to the forgotten art of handmade arcade games.
As the world hurtles towards the metaverse, it's a fun throwback to a time when we could be entertained by the simple mechanics of plywood, bolts, springs and rubber bands. Amongst the games, you'll find a hand-crafted pinball machine, a maze and particularly curious installation labelled "Counter Productive".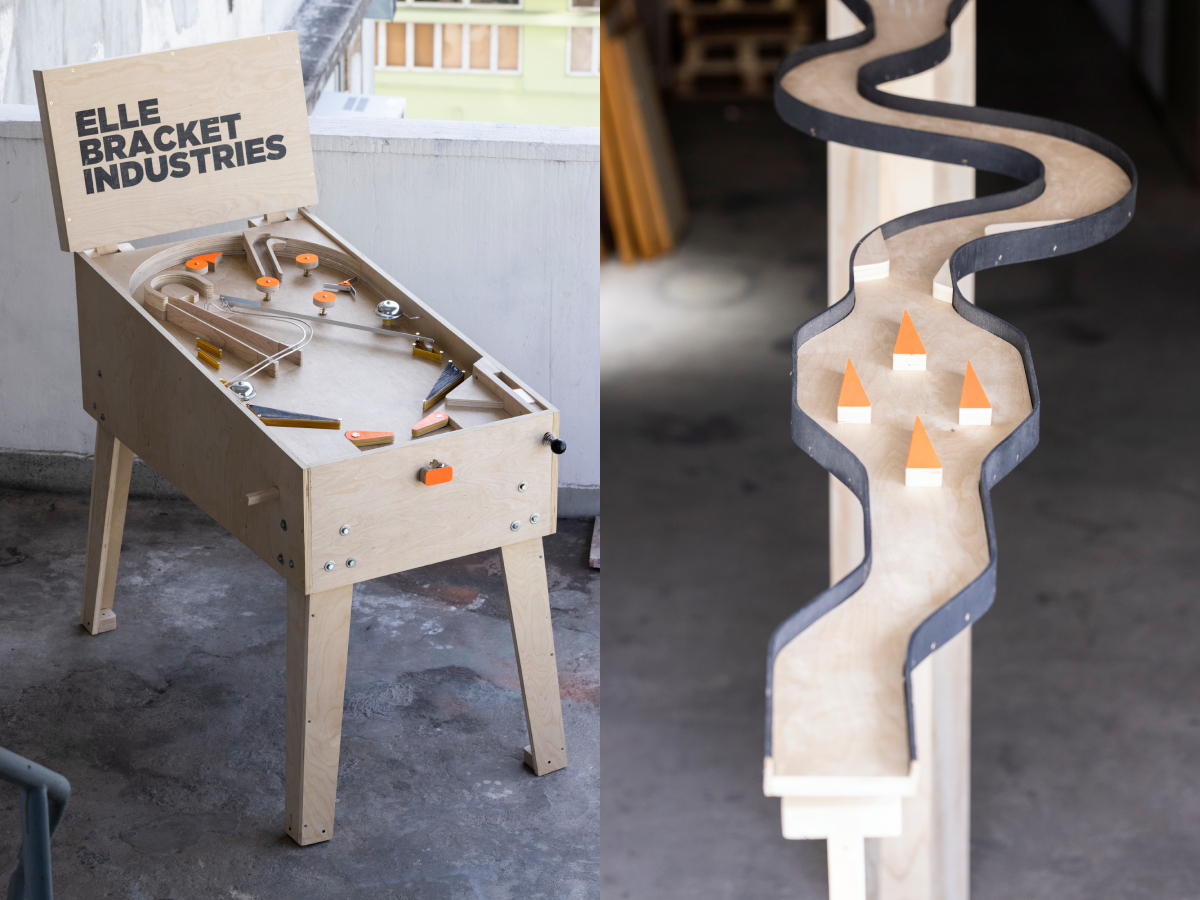 Like his colleagues photographed above, Romain Pitz holding the spanner and James Bartlett centre, McCarthy has a day job as Head of Industrial Design for Michael Young Studio. He has also been a judge in the A&D Awards for several years. Frustrated by the lack of garage-like tinkering spaces, the threesome established their own shared workshop space to work mostly on individual projects including surf boards, lighting, art and a lot of furniture.
Occasionally they come together under the banner of Elle Bracket Industries to build things they describe as "more whimsical than the sum of its parts, forever searching for the centre of the venn diagram between serious and fun". The group's name itself is a play on the DIY practice of using "L" brackets or the "lazy man's dovetail".
McCarthy says the exhibition presents a series of handmade arcade games hoping to foster nostalgia amongst the audience as well as reacquaint people with the art of mechanical gaming.
He references our journey from the days when amusement arcades were social hubs for entertainment and intrigue – from the wooden, penny arcade games as early as the 1910's, through the golden age of the 1980's iconic arcade games and into the 1990's where, eventually technology became compact enough to migrate into home consoles.
"Our relationship to mechanical games during this time changed, as we became increasingly computerised. So, today, while we encourage kids to build, break and create with real objects, our work and entertainment lives are rather digitally dependent," he says.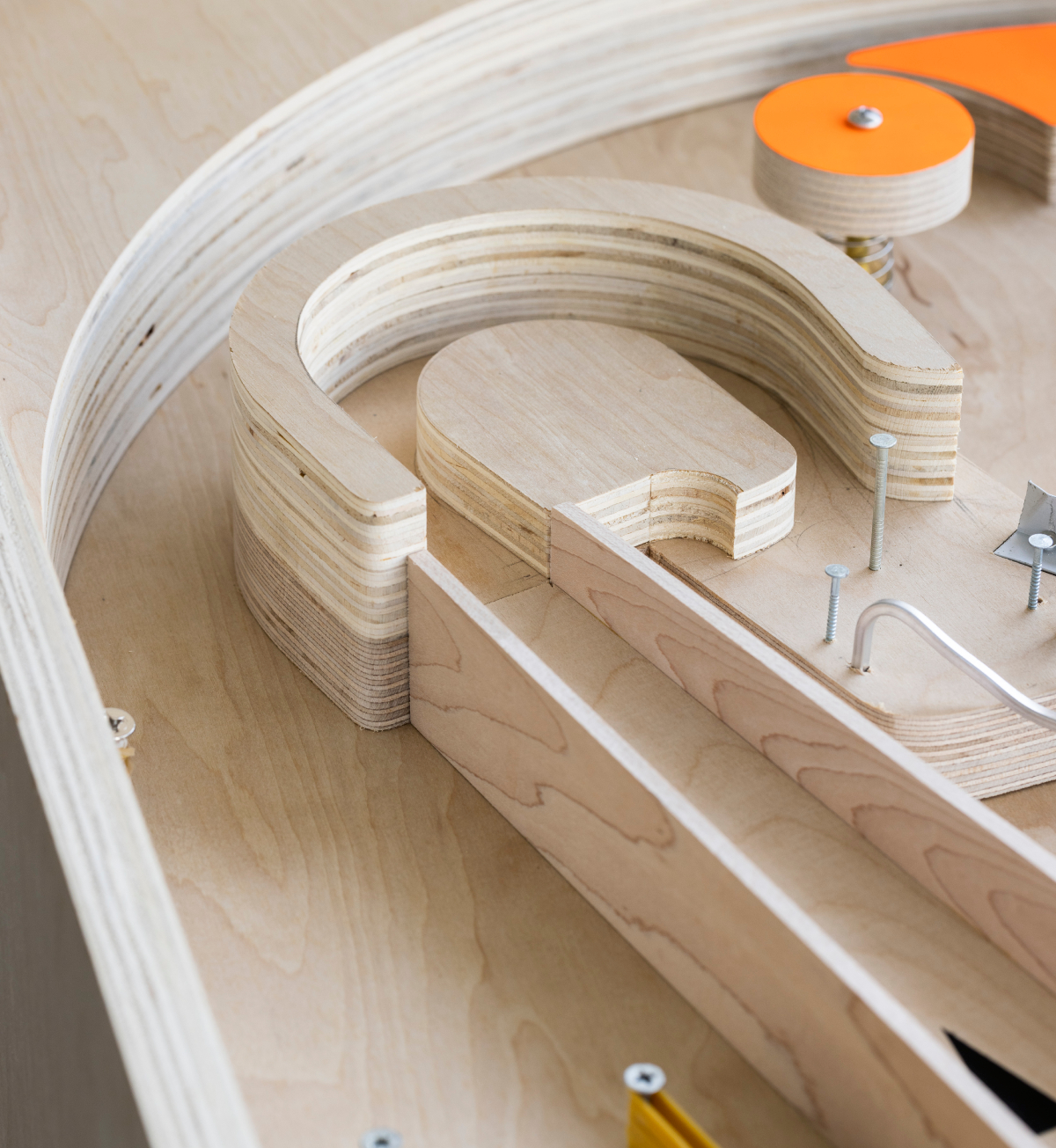 "The Plywood Arcade is proudly and pointedly the opposite of the metaverse. A celebration of real[1]world DIY objects, relying mostly on simple mechanics of plywood, bolts, springs and rubber bands packaged in familiar childish forms."
McCarthy hopes the exhibition will help facilitate a sentimental re-connection with our inner child's sense of discovery and light-hearted competition.
Intrigued? Then make sure you get along to see the Plywood Arcade for yourself. You'll find it at the Soho Friends Studio on ground floor of Soho House, 33 Des Voeux Rd West, Sheung Wan, and it's open to public on April 23, 24 and 30 from 9am to 6pm.