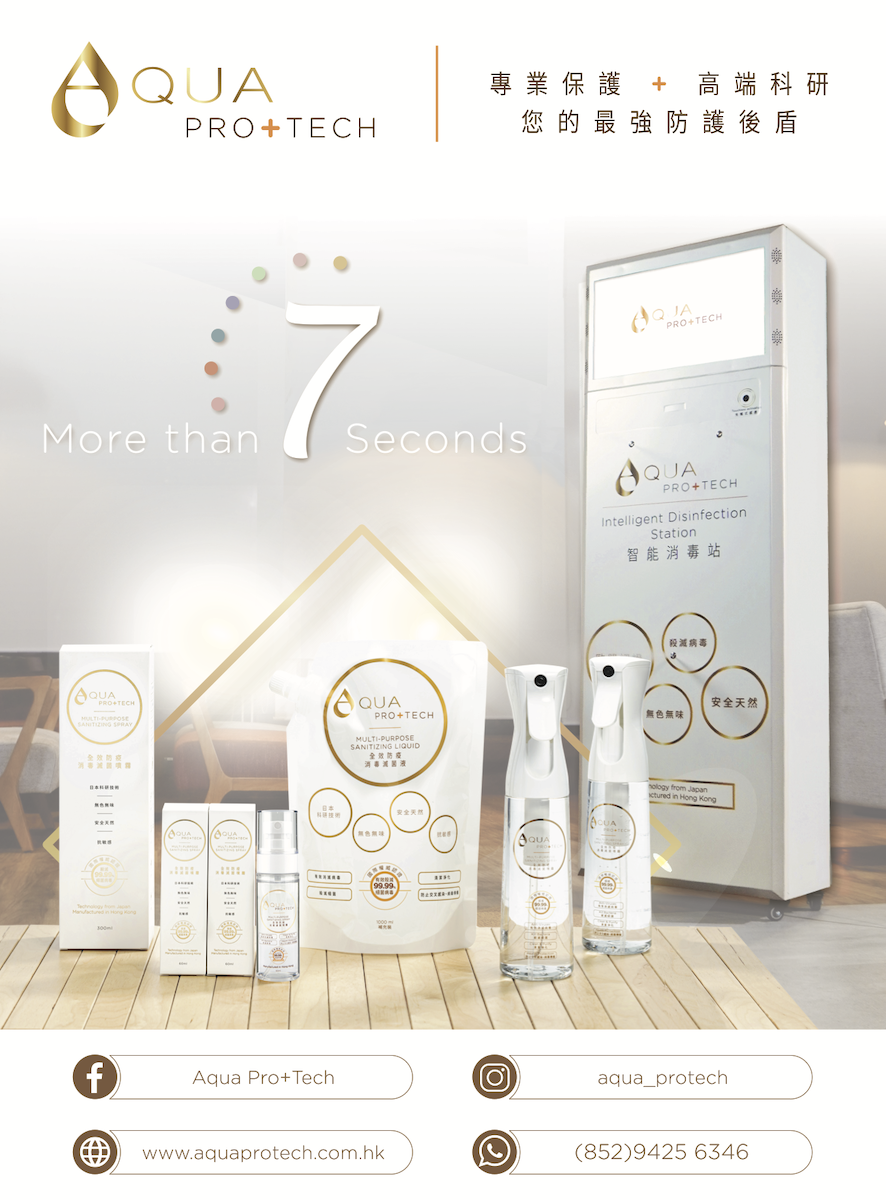 Friday, December 17th, 2021
Integrating health protection into architecture and interior design
Like it or not, humankind around the globe will continue to face the ongoing threat of emerging coronavirus variants and other potential epidemics. For architects and interior designers, this means that public health considerations are increasingly shifting from the general check list to a fundamental part of every brief.
Enter AQUA PRO+TECH, an Intelligent disinfection station autonomously spraying sanitizing liquid on touchless activation of a built-in automation sensor. It's especially effective for places with high foot-traffic as the spray can cover the entire human body with three sprays.
The sanitizing liquid contains 99.98% water and 0.02% food-grade Potassium Carbonate, with no harmful alcohol or chlorine substances. It is highly effective in killing 99.99% viruses and bacteria, as well as air purification and odour removal, while being safe for everyone, even babies! It works together with a thermal imaging system for accurate body temperature measurement, with no human intervention required.
Having won strong endorsement from shopping malls, major buildings, construction sites and infrastructure projects, as well as property management companies, event organisers, schools and NGOs, the system has the credentials to be integrated as an essential feature for your next stylish and safe built environment.