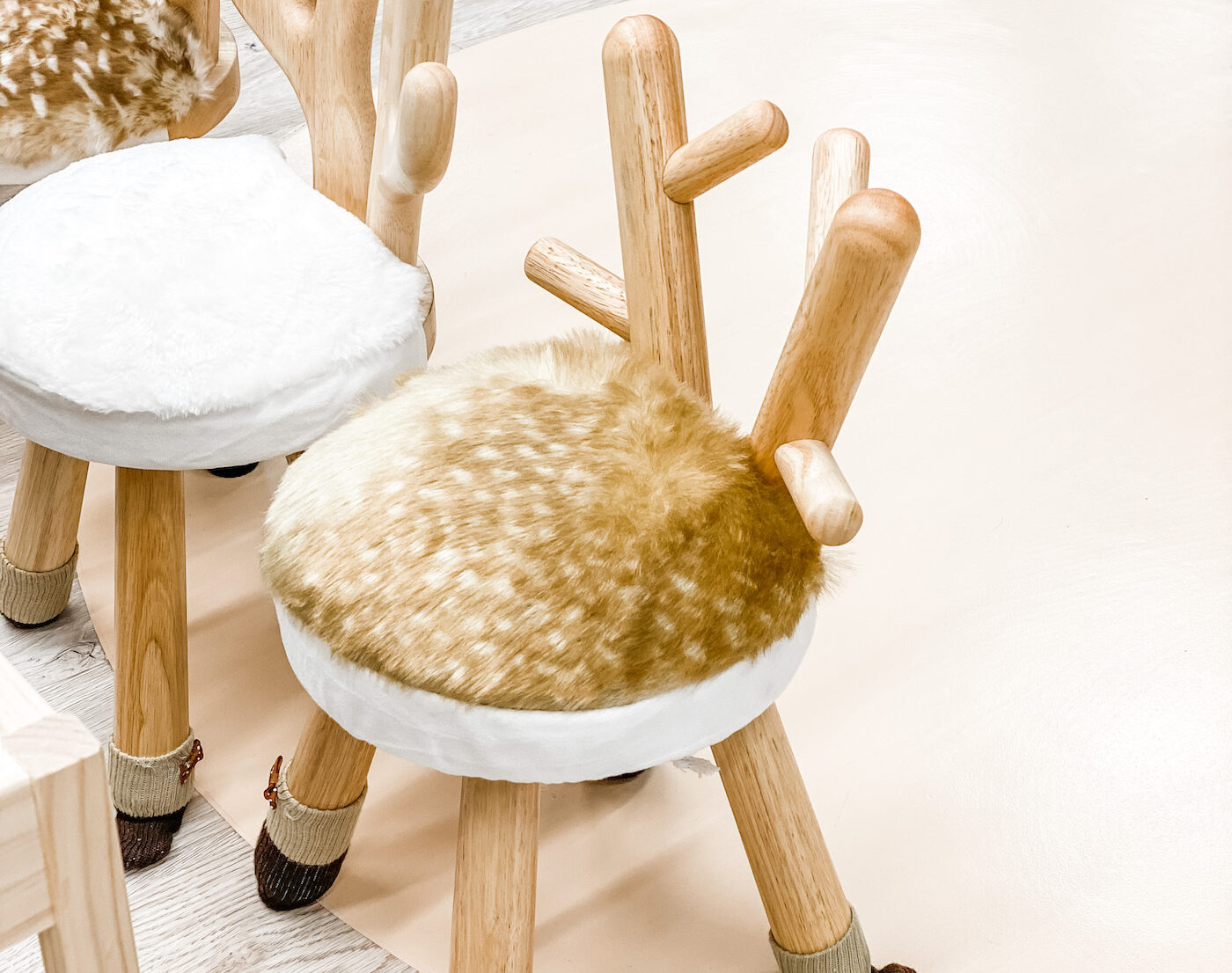 Wednesday, July 19th, 2023
Inspiring young minds through design
Motivating young kids to engage in the classroom is no easy task, as any teacher knows. However, local design studio Bean Buro has created a unique learning space that is piquing the curiosity of young students through a clever use of colours, materials and design features.
Qurio, an innovative education provider offering after-school programs for children in Hong Kong aged four to 12, tasked the studio with designing a campus for around 40 staff and 34 classrooms, each catering to around 8-10 students, over a 975 sq m floorplan in Kowloon Bay.
Bean Buro co-founder Kenny Kinugasa-Tsui explained the studio dipped into child psychology to devise the best solution. "Having researched the psychology of colour, we employed a fresh colour scheme of blues and natural timber throughout the space," he says.
"Blue has been found to relax and promote a sense of well-being in children. Blue is also an ideal colour in learning environments, as it is known to inspire creativity, boost confidence and relieve stress."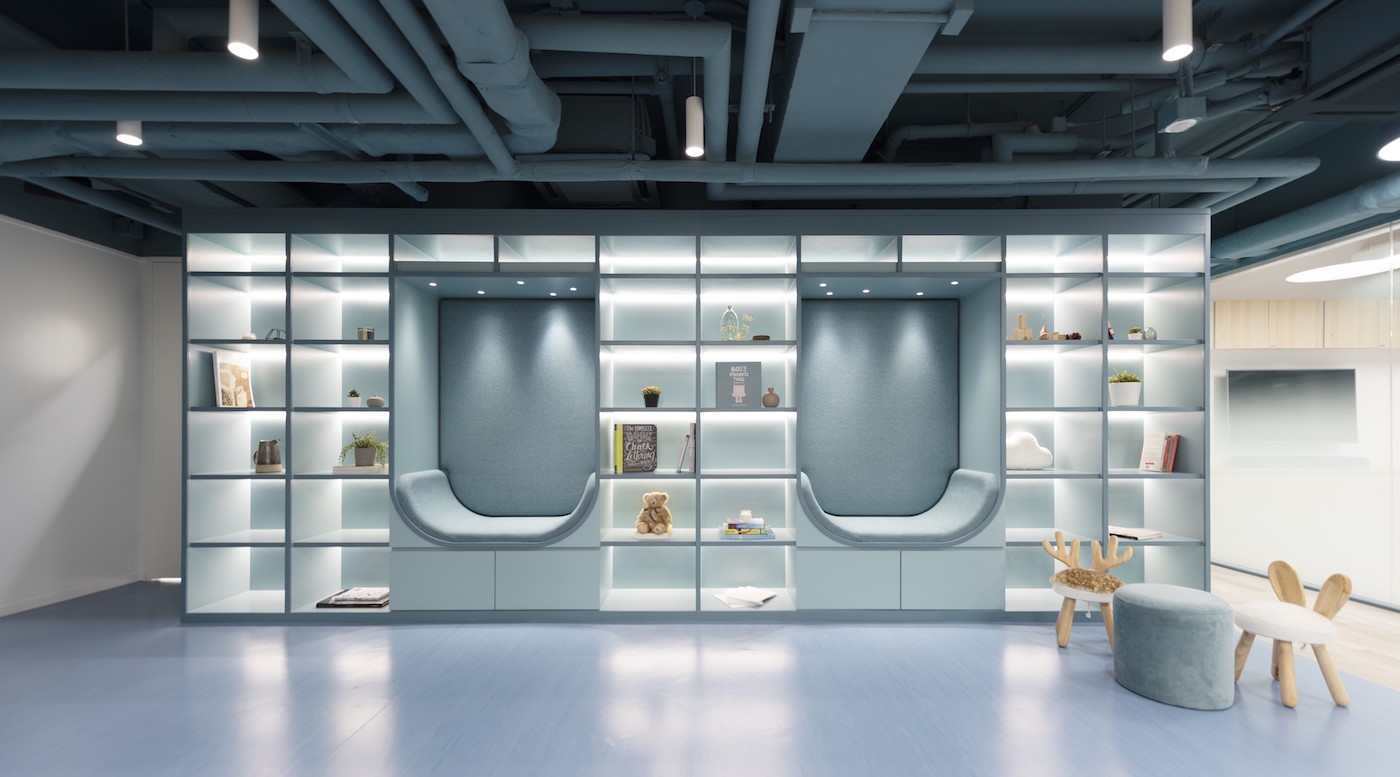 In response to Qurio's teaching ethos of allowing the young learners to choose how they would like to learn, Bean Buro created a flexible setting for interactive learning. In short, an adaptable environment where all the classrooms have loose furniture for different spatial setups.
Co-founder Lorène Faure likens the design solution to a theatre stage. "Some classrooms have operable partitions to create bigger or smaller spaces instantly. The largest event hall space caters up to approximately one hundred people."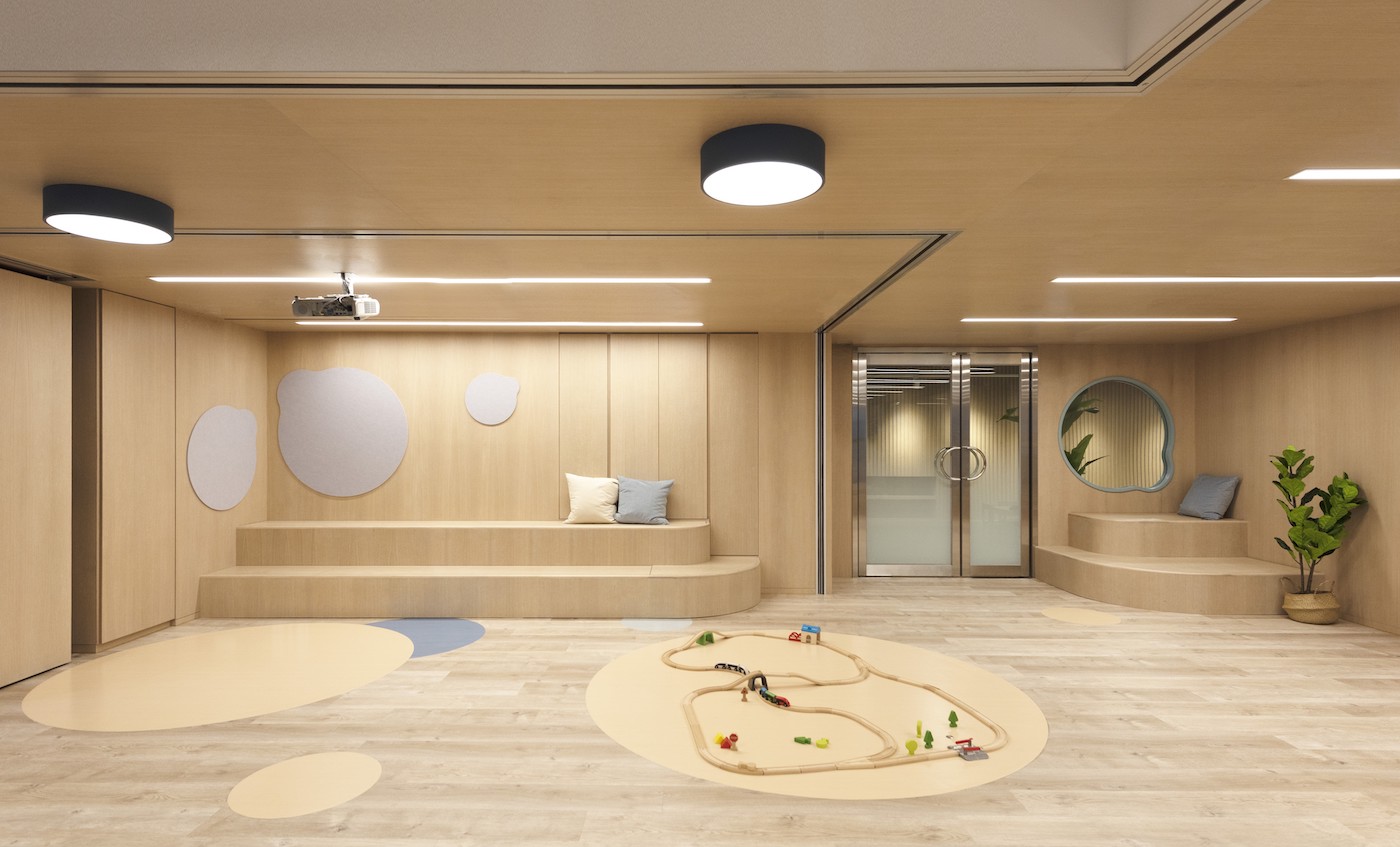 Fairytales also inspired the design with ideas such as 'breadcrumbs' where children can intuitively engage the colourful geometries on the floor, and 'keyhole' windows, where one could peek through the wall to discover new spaces.
Circulation areas were all designed as flexible co-working environments with loose furniture, including fun chairs with antlers and deerskin-patterned upholstery. A long dining table in front of the pantry can be separated into two ping pong tables, complete with nets and racquets.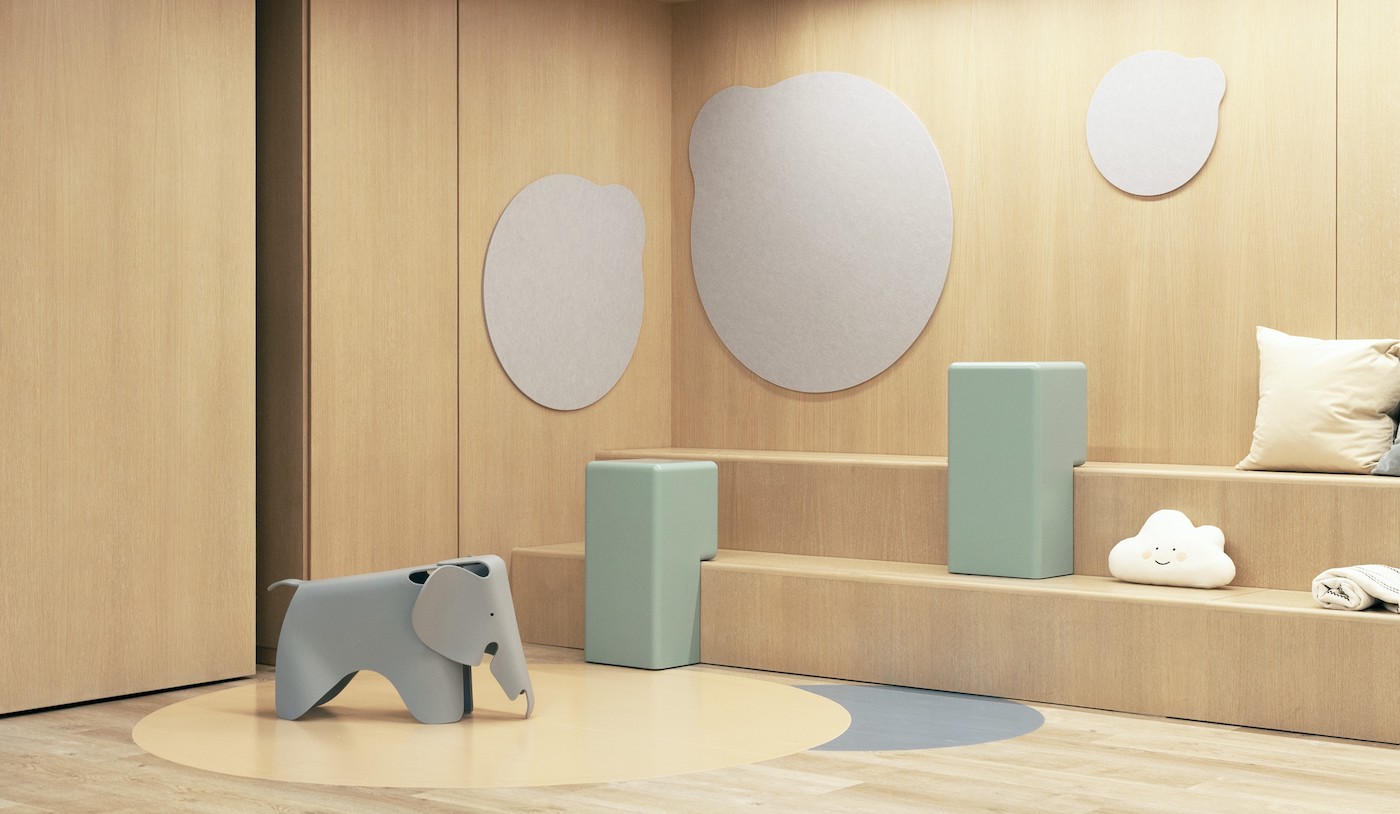 Blue-coloured libraries with in-wall seats further encourage reading and discovery. Environmentally friendly materials were employed wherever possible, such as renewable timber. Specifying child-friendly finishes, including low VOC and non-toxic materials, was also essential for a healthy environment.
It will be interesting to see if other schools pick up on the new design techniques employed so effectively at the Qurio education centre.