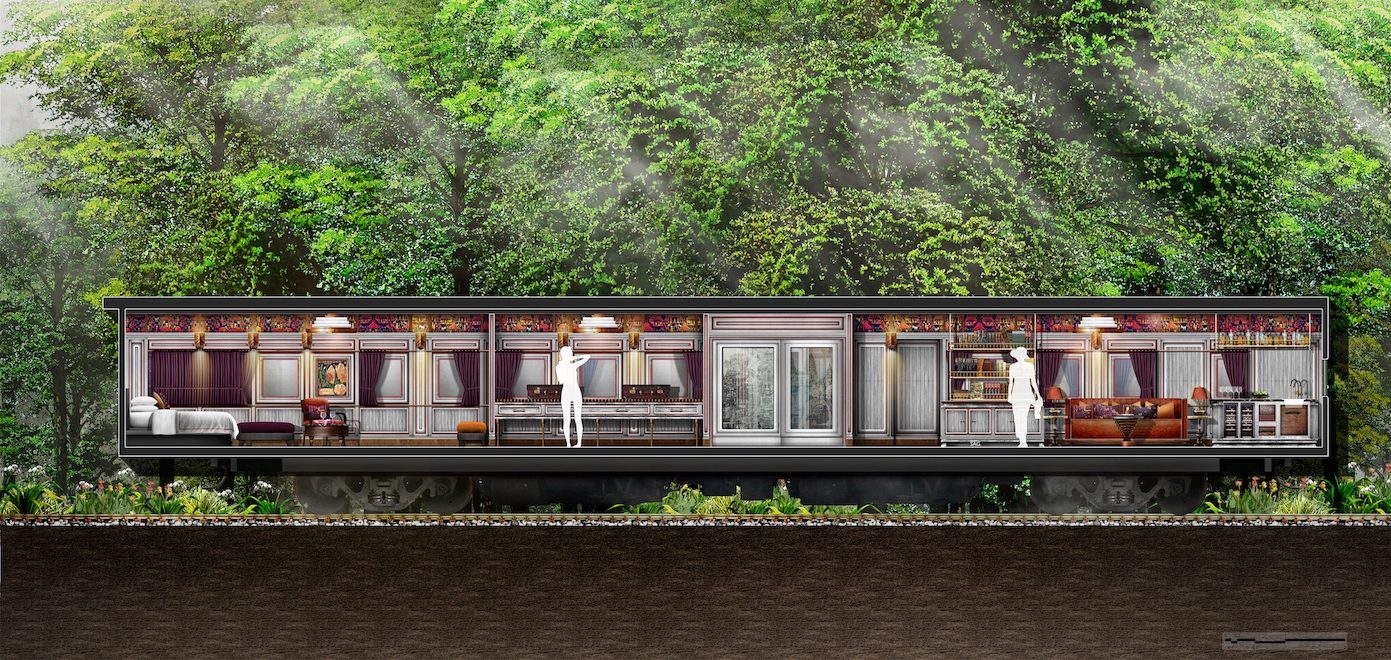 Wednesday, July 13th, 2022
Hotel upcycling takes on a whole new track – using repurposed train carriages!
One of the most inventive projects yet from Bangkok-based designer and A&D Awards judge Bill Bensley, oft-celebrated for his highly original hotel designs, is set to be unveiled next month: a luxurious boutique hotel in central Thailand repurposed from heritage train cars!
The flamboyant Bensley, who has a passion for nature and upcycling, describes the InterContinental Khao Yai Resort as "our biggest feat of upcycling yet". Nineteen of the hotel's elegant 60-plus rooms, as well as the hotel spa and teahouse, are built from carriages that once transported travellers through the beautiful mountainous province.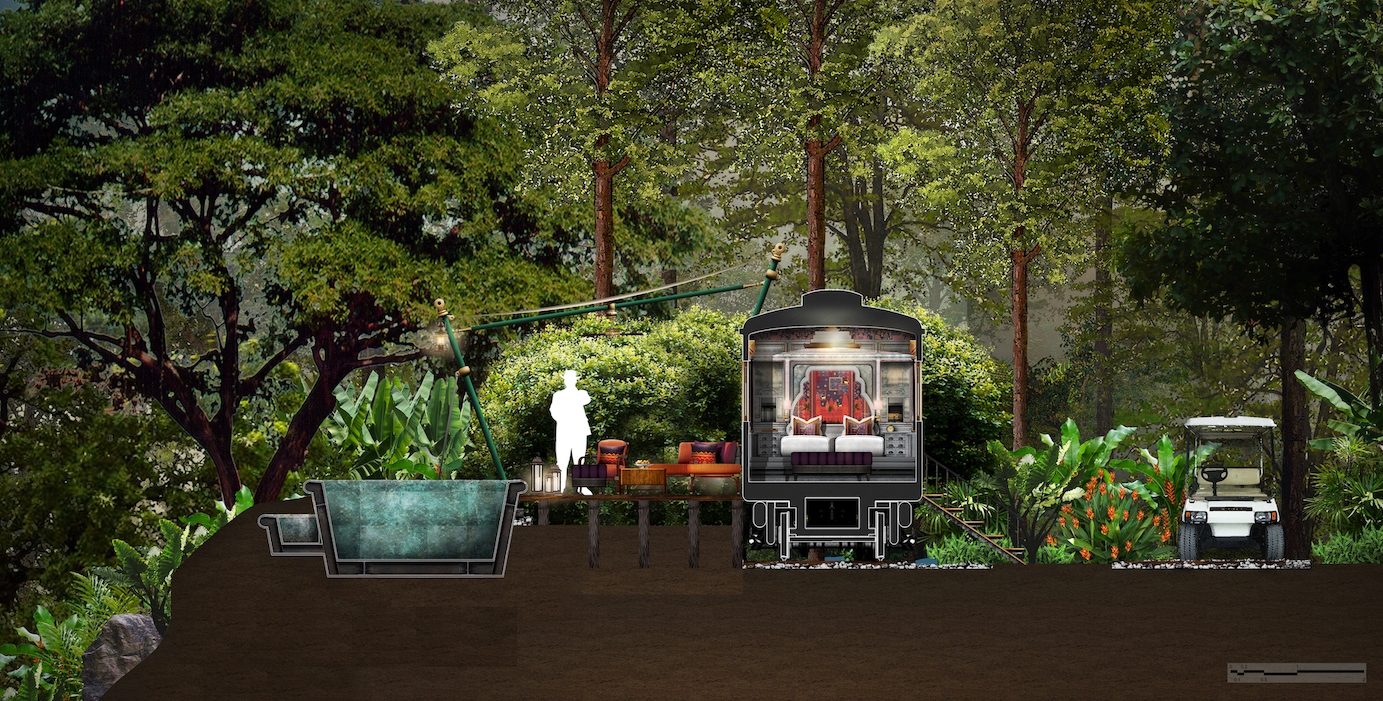 The 80-sq m suites recreate the romance of rail travel with private stand-alone pools and views across the seven lakes on the heavily wooded 100-acre site, home to 50,000 trees. Other guest rooms are designed to feel just like a train, including station signboards, luggage racks, bunk beds in some, and private outdoor bathtubs in others.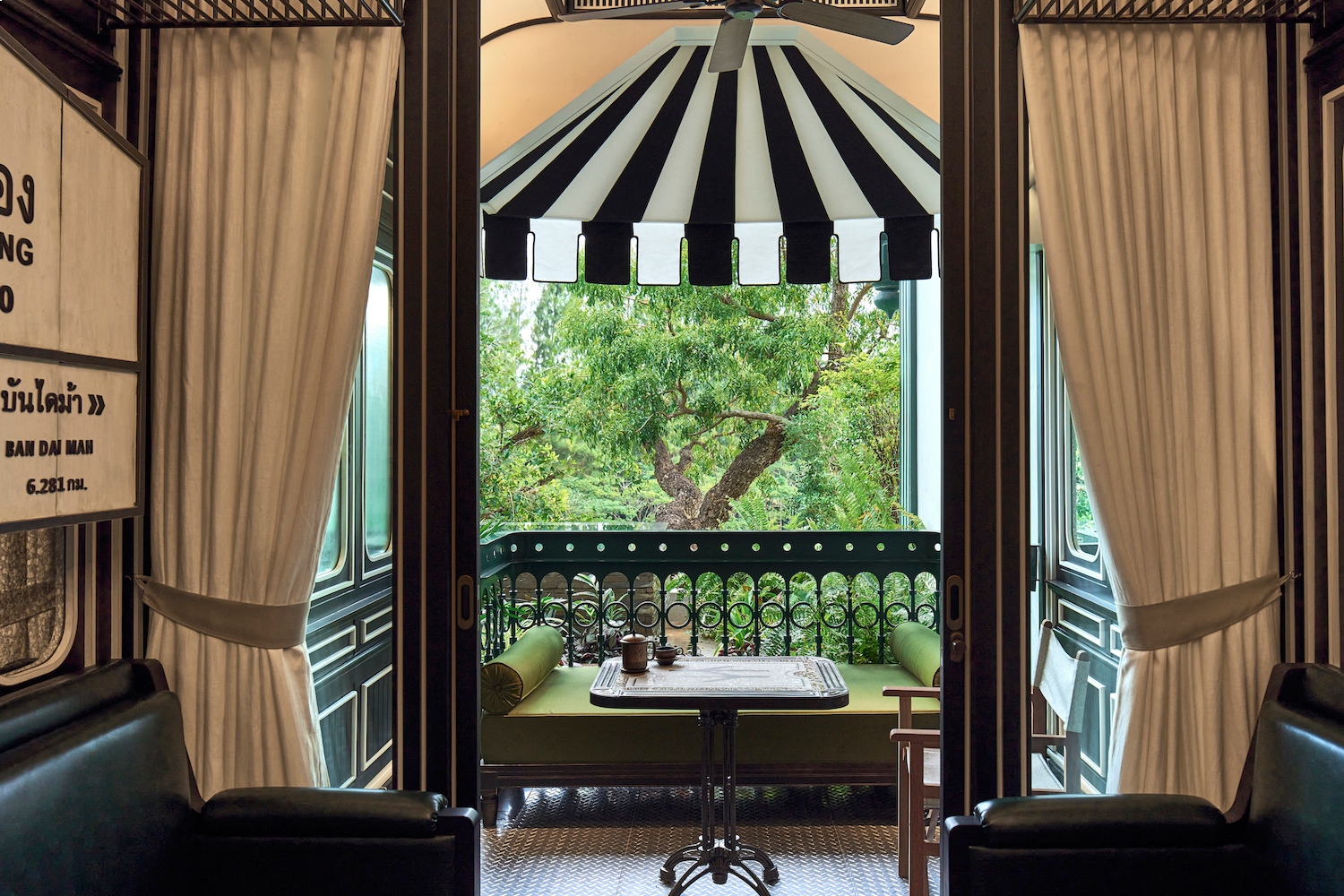 Bensley says the design is inspired by the uplifting story of Somsak, a boy who grew up in the 1950s, close to a railway line in Bangkok, dreaming of a life with trains. He eventually fulfilled his destiny, becoming a train conductor and station master, saving enough money to go on incredible train journeys from Thailand to Myanmar, Laos, Vietnam and beyond.
The suites will be named after many of those destinations, so guests could find themselves sleeping in Cambodia or Chantaburi. The main restaurant, Somsri's Kitchen, is named after Somsak's mother. Also on site will be a kids' club, a wedding chapel and the Papillon Bar, also fashioned from an upcycled carriage.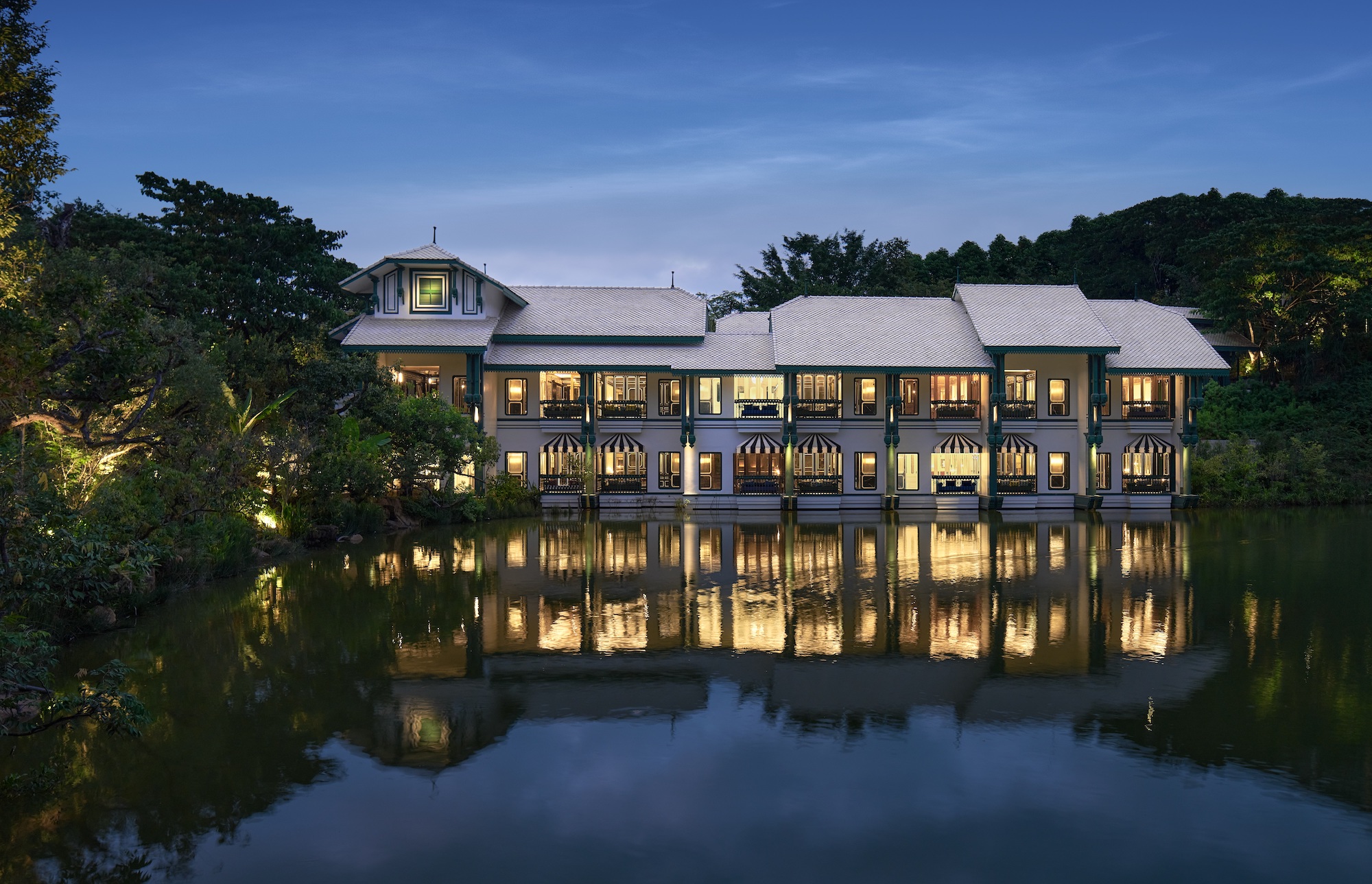 Bensley says he hopes the hotel, scheduled to soft open next month, will inspire other designers and hotel operators to see the value of upcycling. As for his own next project?
"Who knows? I would certainly not say no to an upcycled plane hotel, a grounded ship, or – dream of all dreams! – a 100% recycled hotel," he says. Based on Bensley's record to date, that seems eminently possible.