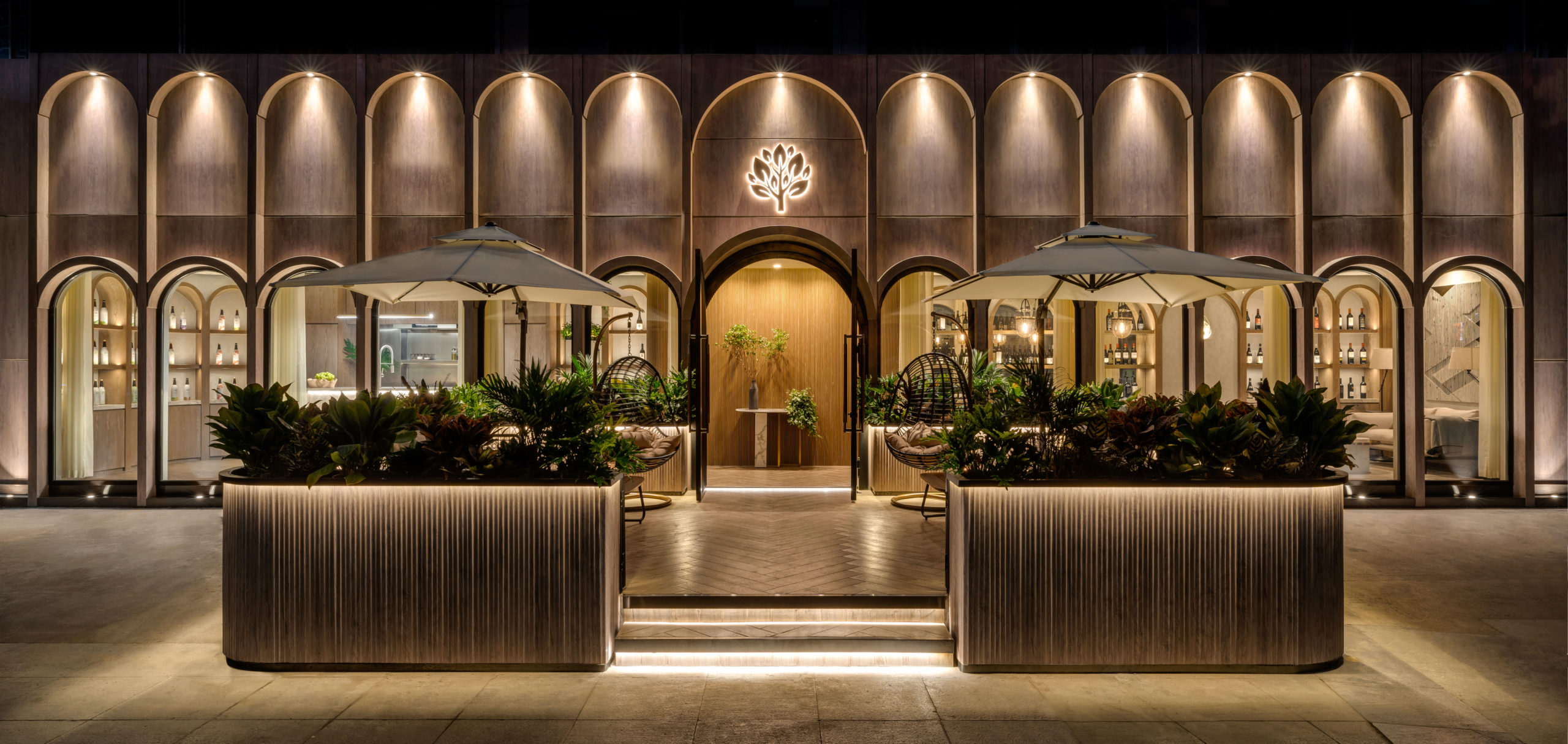 Thursday, June 18th, 2020
Here's cheers to Myron's growing design portfolio
When it comes to bars and restaurants, Myron Kwan is in his element. The mainland Chinese-born designer has collaborated on F&B projects with influential developers and leading hotel groups, such as Marriott, Intercontinental and Mandarin Oriental, across Asia and beyond.
After stints with AB Concept and Joyce Wang, Myron established his own practice, M.R. Studio, in Hong Kong last year, and hasn't looked back since.
One project, the OAK whisky bar in Hangzhou has just opened with rave reviews, while another, the GREEN in Foshan, is a health food and wine shop that dramatically reimagines notions of retailing.
Myron says his aesthetic is shaped by his formative years in Hong Kong, a melting pot of Chinese and Western culture. His design philosophy is based on concept driven approach and injecting a strong narrative into each project. And a discerning eye for detail.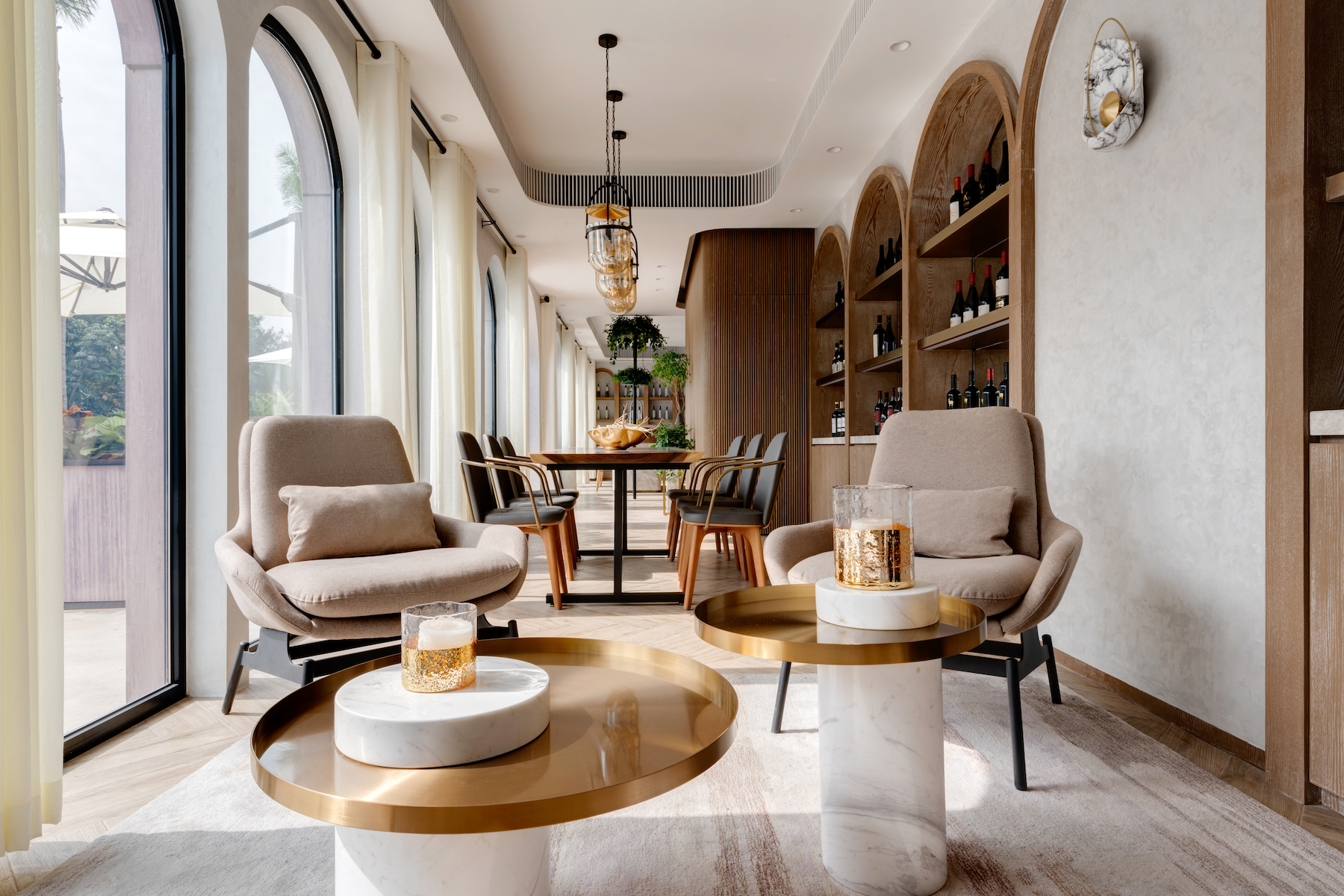 This is evident in both projects. Customers of the GREEN can take cooking classes or enjoy wine tasting in a private salon or outdoor courtyard while shopping for healthy food products and a selection of quality wines in a stylish, contemporary setting. The concept reflects the rapidly changing lifestyles in China.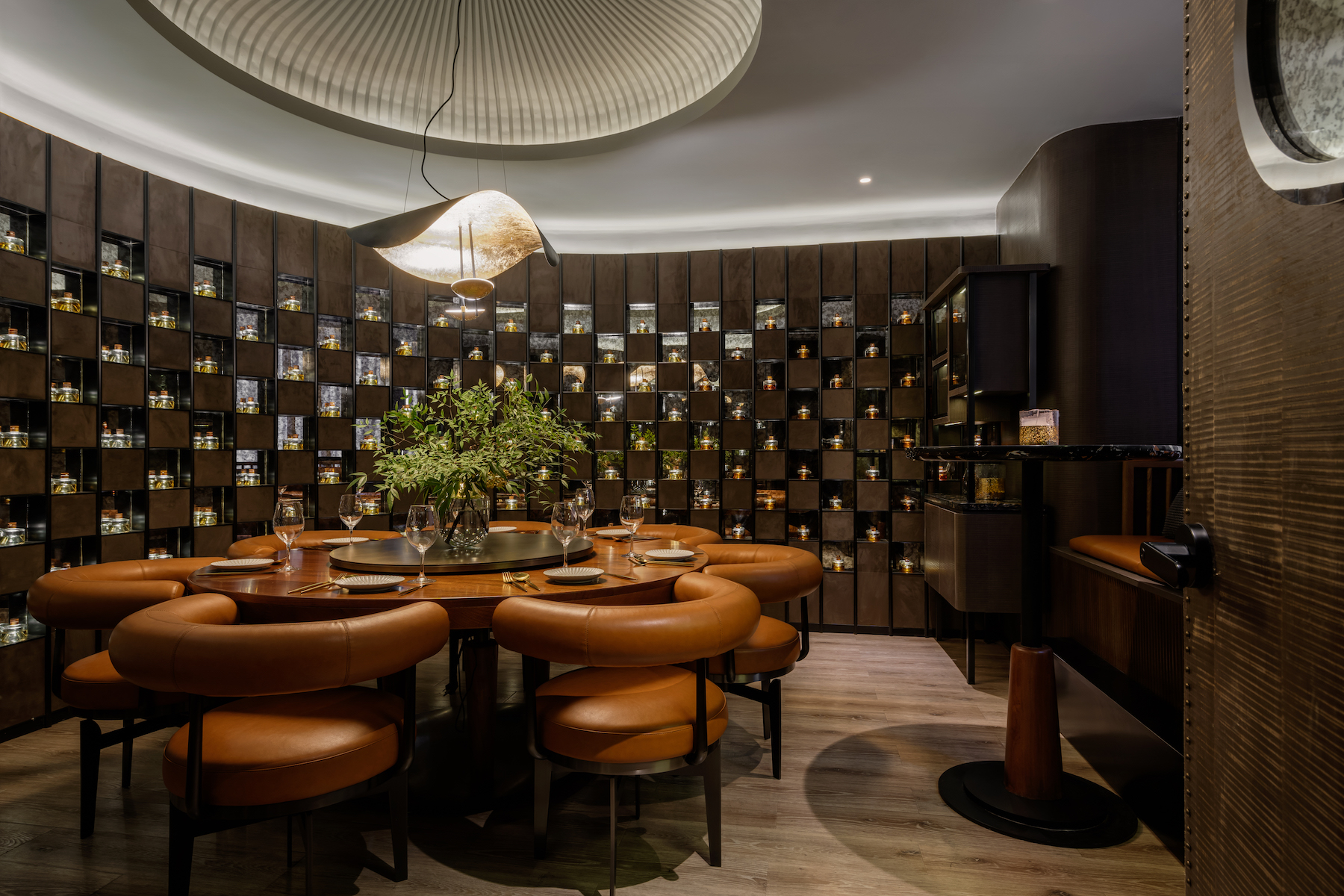 The OAK, however, is more of an homage to the art of whisky making. Highlights include the captivating wooden barrel ceiling and curated feature walls. Myron says the use of traditional oak timber brings a calming effect, enhanced by an interplay of forms, lights and lines.
Although it's still early days in Myron's journey as the founder of his own business, it looks like his glass is already half full!