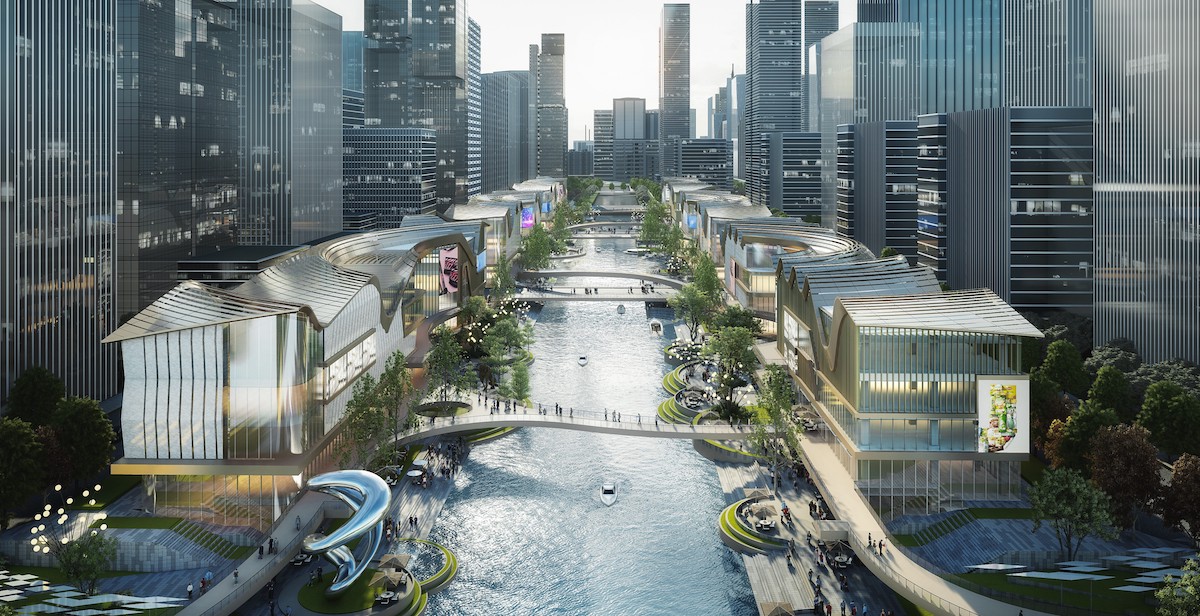 Hangzhou's legendary waterways inspire stunning new riverfront project
Hangzhou's dreamy waterways, from the enchanting West Lake to the impressive Grand Canal stretching all the way to Beijing, have long delighted poets and travellers alike. Now they have inspired a stunning new riverfront development in the heart of the city, with circular design features styled in the fashion of rippling water.
Not surprisingly, the breath-taking design of the Qianjiang Century City Riverfront Digital Park was the winning entry in an international competition jointly submitted by Aedas and the Zhejiang Province Institute of Architectural Design and Research.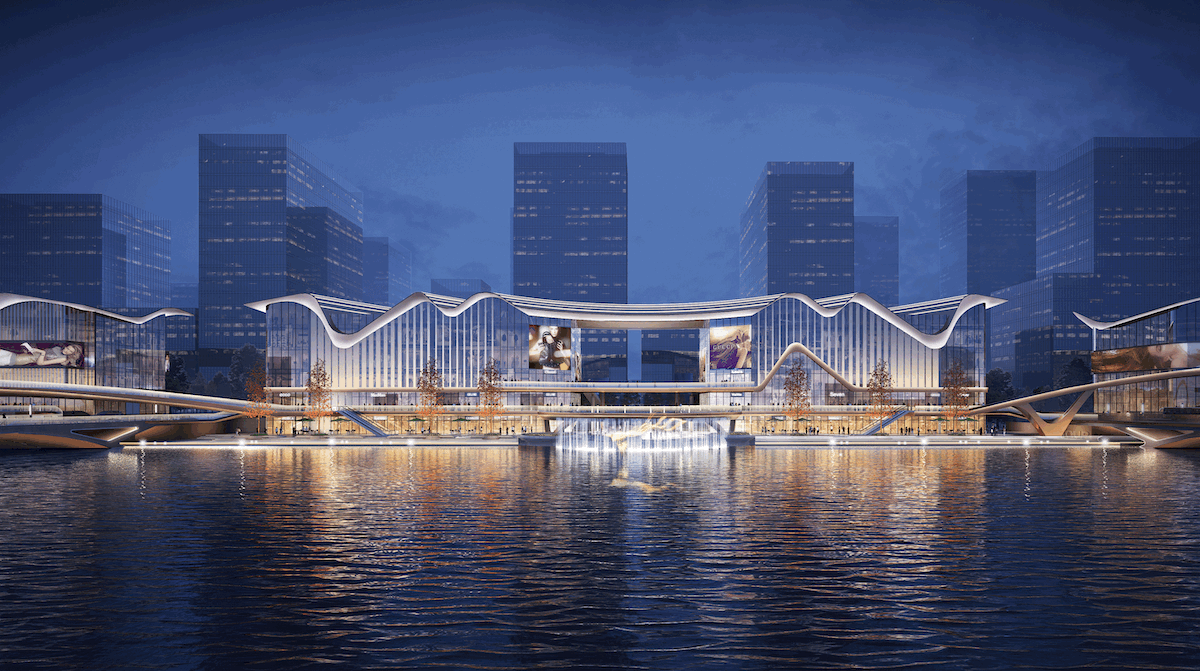 Due for completion in 2024, the development straddles the river on a long and narrow site, encompassing 12 separate plots over a total area of 90,000 sq m. Aedas Executive Director Wei Li explained that a primary objective was to integrate the plots through a consistent design language, that blended with the natural landscape, while giving residents easy access to both sides of the river.
"We have always believed that a truly great design should reflect the natural and cultural characteristics of the site from concept to form," says Li. "Hangzhou's famous water culture was a key source of inspiration for the design, and it is our hope that the project becomes an iconic new landmark."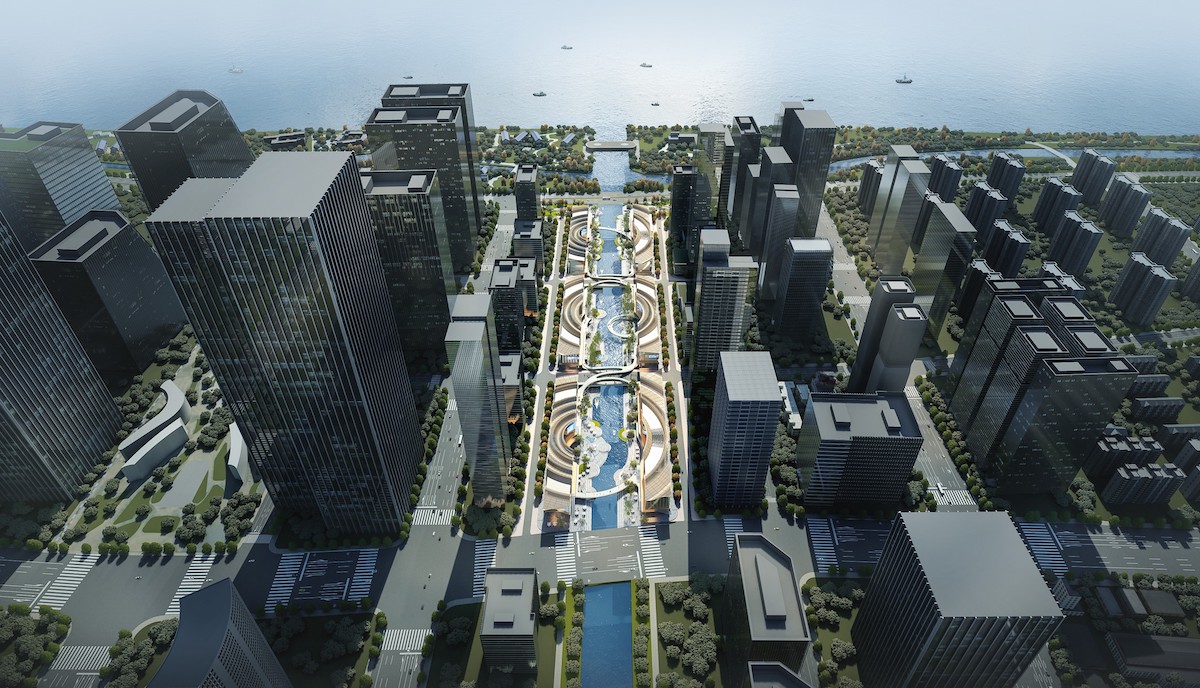 The overall layout extends south along the river based on the design concept of "one axis and three cores", connected by a rippling outline. The textured façade echoes these architectural contours, and the roof, plated with environmentally friendly titanium alloy, forms an elegant, undulating skyline.
Themed sections of the development, such as the Nature Circle, draw in nature elements from the Qianjiang Century Park, while the Lifestyle Circle includes layered hydrophilic platforms where visitors can comfortably appreciate the waterfront. A spraying fountain will be at the heart of an animated Art & Literary Circle, while drone shows will light up the night sky over the Digital Circle.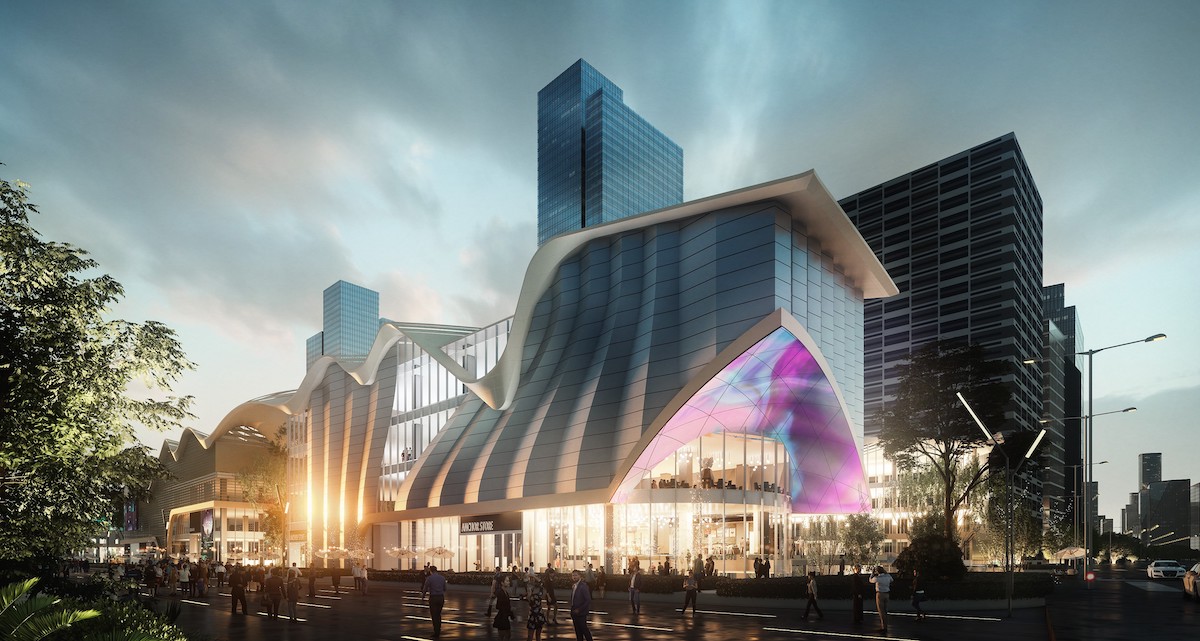 To take full advantage of the waterfront landscape, the development includes multilevel ground floor sections, allowing natural light to permeate and a free flow of pedestrian movement.
Through the double-skin façade, hydrophilic platforms, steps and setbacks, the design blurs the boundaries between the architecture and its surroundings, while elevating the space's commercial value. Public green areas will create a riverside green belt in a project that, when completed, looks more than likely to fulfil Li's ambition of being a striking new landmark for the city.