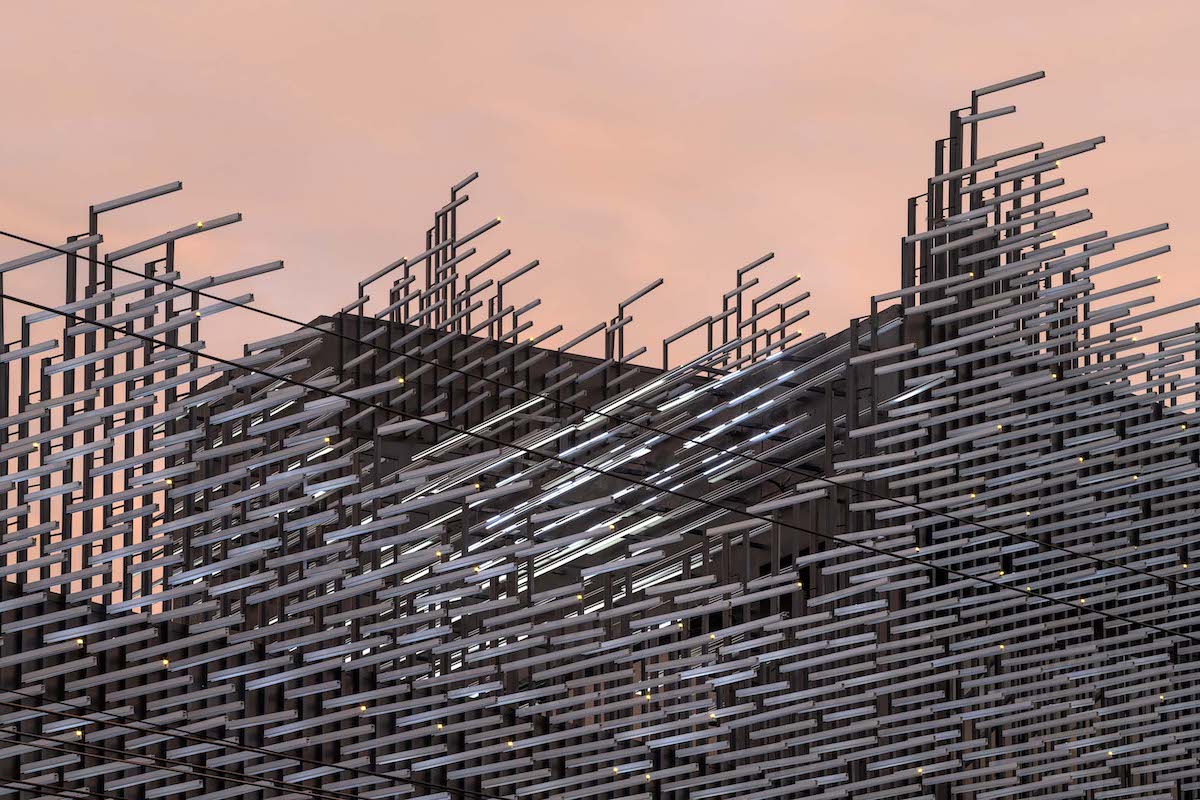 Wednesday, June 1st, 2022
Fireflies come to life in the urban jungle of Bangkok
Bangkok's Museum of Modern Aluminum is a remarkable structure that pays homage to the city's urban and natural landscapes, thanks to innovative local studio HAS design and research.
Also known as MoMA, in a cheeky reference to the more celebrated art museum, the building was inspired by Thailand's recent status as the largest aluminum manufacturer and exporter in South-East Asia. However, when the Asian Financial Crisis struck in 1997, the industry was forced to sell its aluminum profiles at low prices to local markets, resulting in the clutters of advertising signs, balcony fences, and ground floor extensions that make up much of the present-day Bangkok streetscape.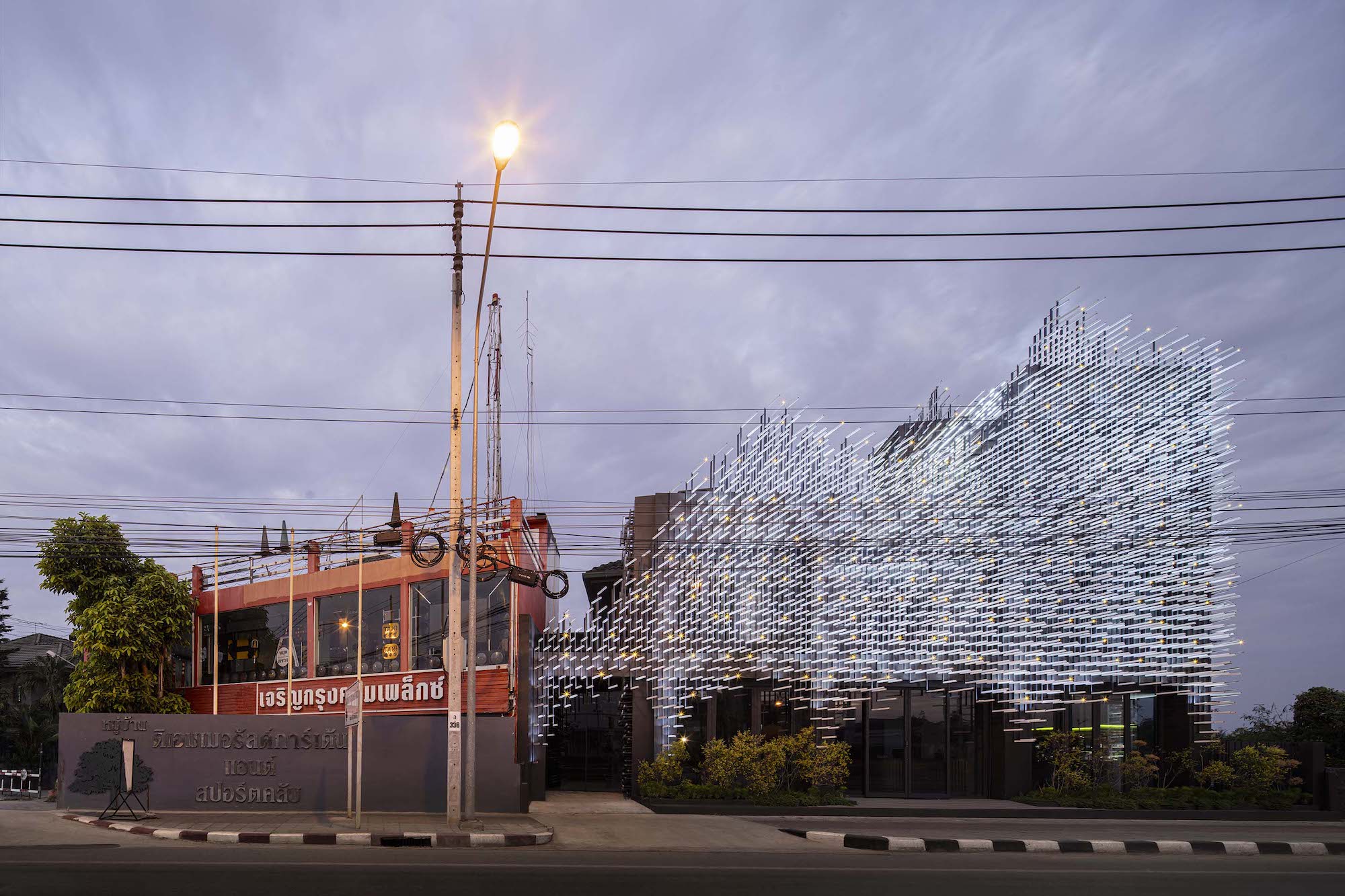 MoMA was born out of such an environment. It is located at the busiest traffic hub on the outskirts of Bangkok, amidst the billboards and commercial signs lining Ratchaphruek Road. Clad almost entirely in aluminum, the museum pays tribute to its industrial legacy by showcasing how the light silvery metal can create a stunning exhibition space that transforms itself between day and night.
It also draws inspiration from nearby Ko Kret, Bangkok's only island. More than a decade ago, fireflies populated Ko Kret, making the island a natural retreat for Bangkokians. Lead architect Kulthida Songkittipakdee wanted MoMA to serve not only as a public space but also as a getaway for busy urban dwellers by drawing on the natural elements of Ko Kret. And she has more than delivered on that brief.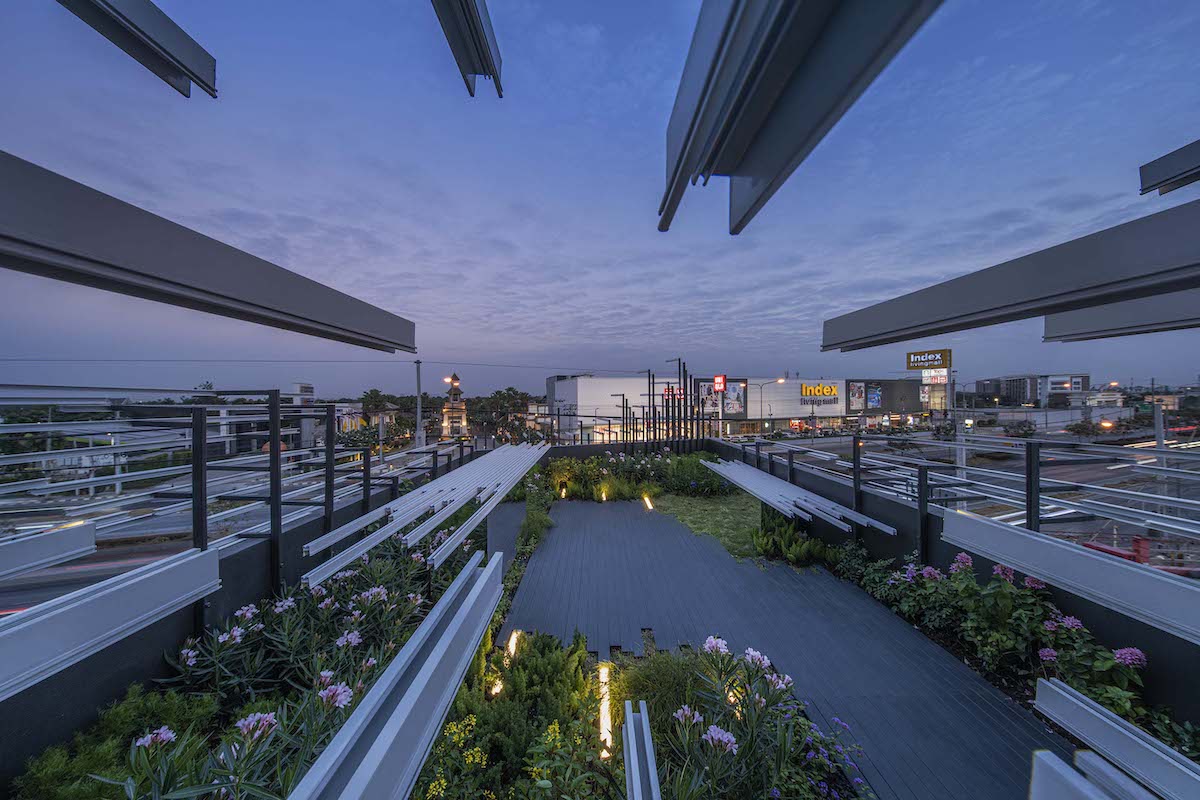 During the day, the building resembles a dandelion, with its overhanging elements swaying in the wind, bringing softness and lightness to the heat and noise of busy Ratchaphruek Road. At night, MoMA transforms into a sparkle of fireflies, with its dramatic shards of luminescence. It is a sight to behold.
A 40 Under 40 winner last year, Kulthida explains that MoMA not only uses aluminum strips as display items, but also allows them to continue in the architecture, the interior, the landscape, as well as the lighting and furniture, creating a sense of totality inside and outside.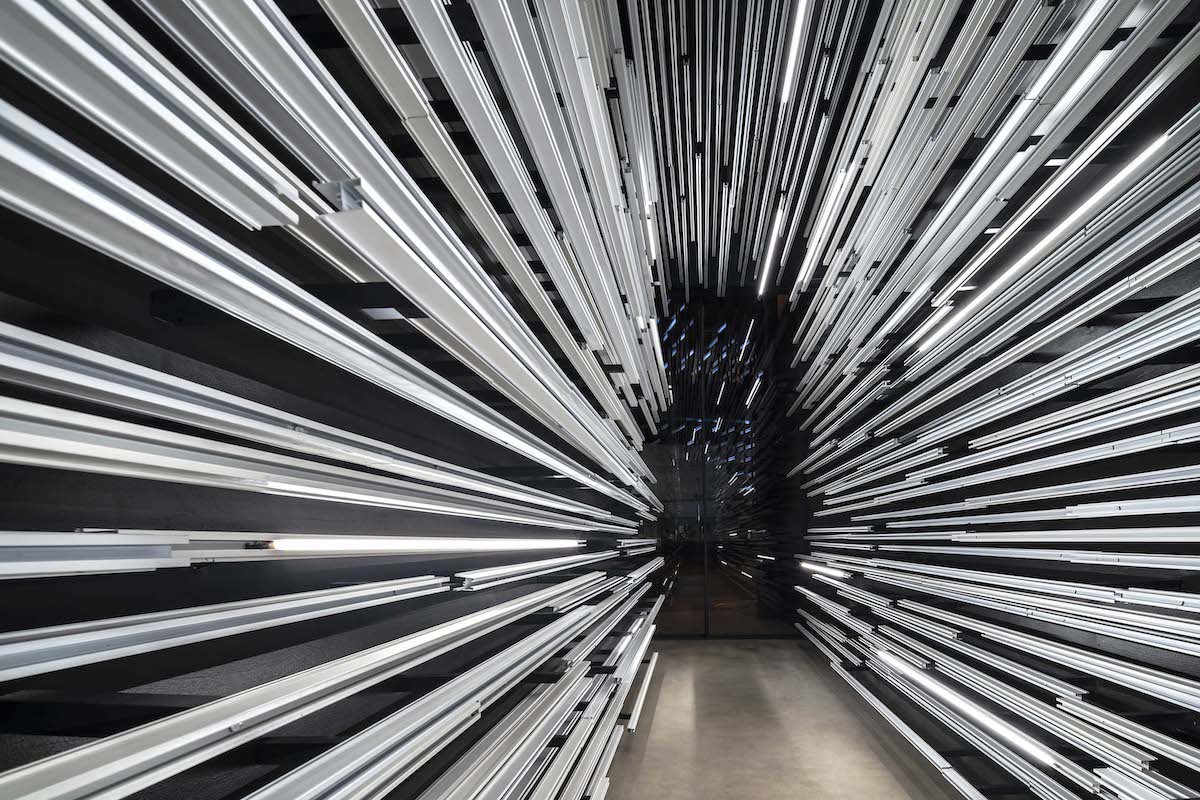 The façade is clad with tens of thousands of aluminum strips, each with a slightly different color and texture, just like the feathers of a dandelion. The aluminum strips, combined with LED lighting, extend from the front façade to the two side façades, and then straight through the "tunnel" space on the west side, filtering and dampening the heat and noise of the external environment and guiding visitors to the quiet exhibition place.
The flexibility of the exhibition space can meet a variety of display, reception, and activity needs. On the top floor, the enclosed landscape resembles a floating island with seasonal plants, creating an urban ecological site for fireflies to flourish. An amazing building in the heart of Thailand's concrete jungle.