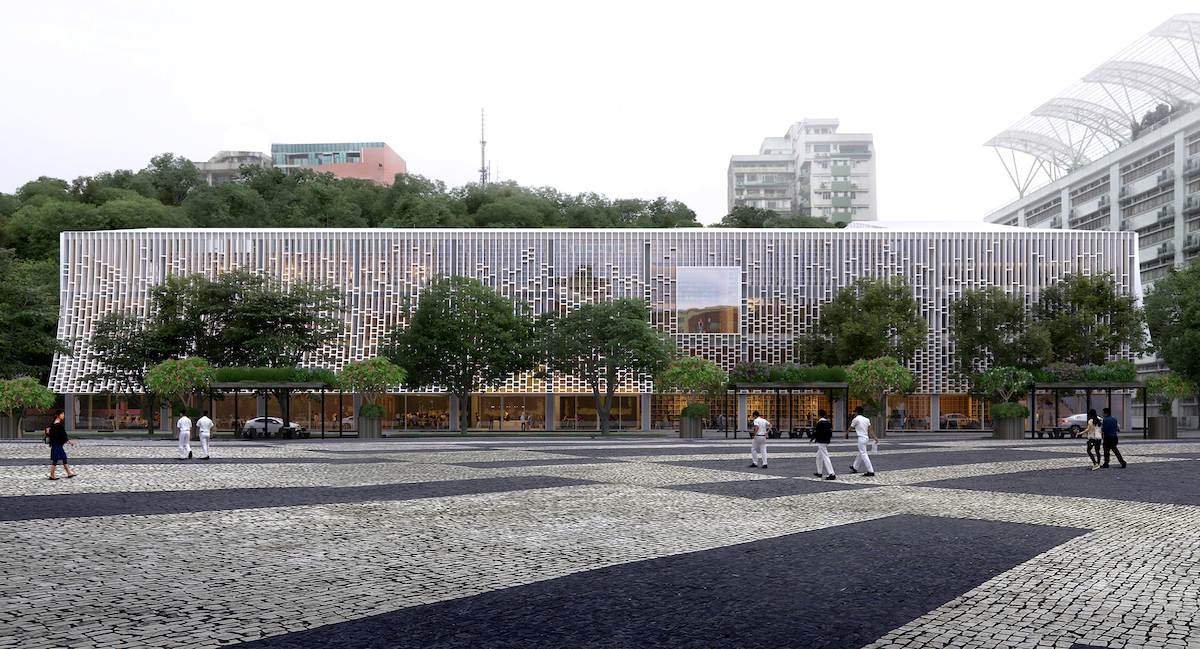 Thursday, June 16th, 2022
Drama on the outside and history within – welcome to Macau's new Central Library project!
A dramatic lattice façade and an iconic mural from the early 1950s will be two of the more notable design elements of a new expansion of the Macau Central Library.
The new Library project is located next to the heritage-listed Tap Seac Square on the site of the former Hotel Estoril, built in the early 1950's as one of Macau's first "modern" casinos and notable for a large mural of the Goddess of Fortune sculpted on an outer wall. In recognition of the hotel's storied past, the mural will now feature within the walls of the library, offering perhaps a tacit acknowledgement that there are many ways to make one's fortune!
According to local architectural design company, Leigh and Orange (L&O), which is jointly developing the project with Dutch firm, Mecanoo International, and PAL Asia, the lattice design of the façade draws inspiration from the aesthetic of bookshelves and acts as both a shading element and light filter to the building.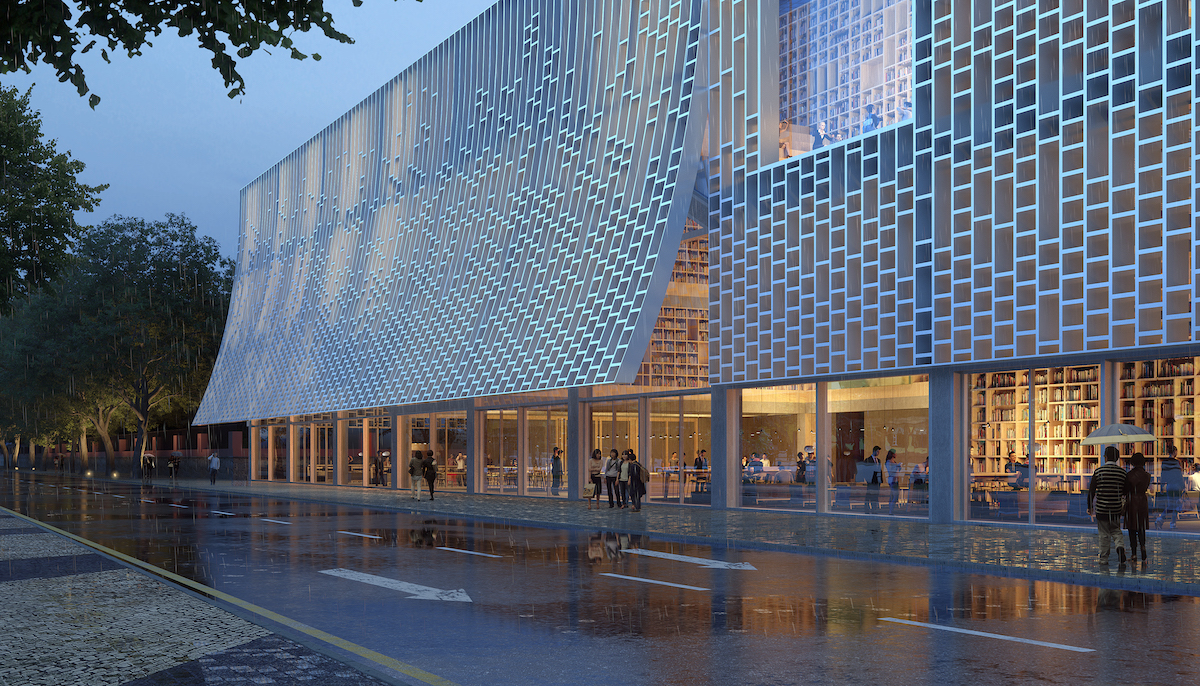 "This will be an important cultural venue in Macau, and we are honoured to play a key part in helping to crystallise the vision of the Cultural Affairs Bureau," says Ivy Lee, L&O Managing Director.
Once completed around 2025, the new Macau Central Library will complement the existing library by providing 15,000sqm of facilities, including the main library space, meeting rooms, study zones and communal reading areas. Lee says the mural will be "re-integrated into the new building to preserve a link between the historic past and the proposed design."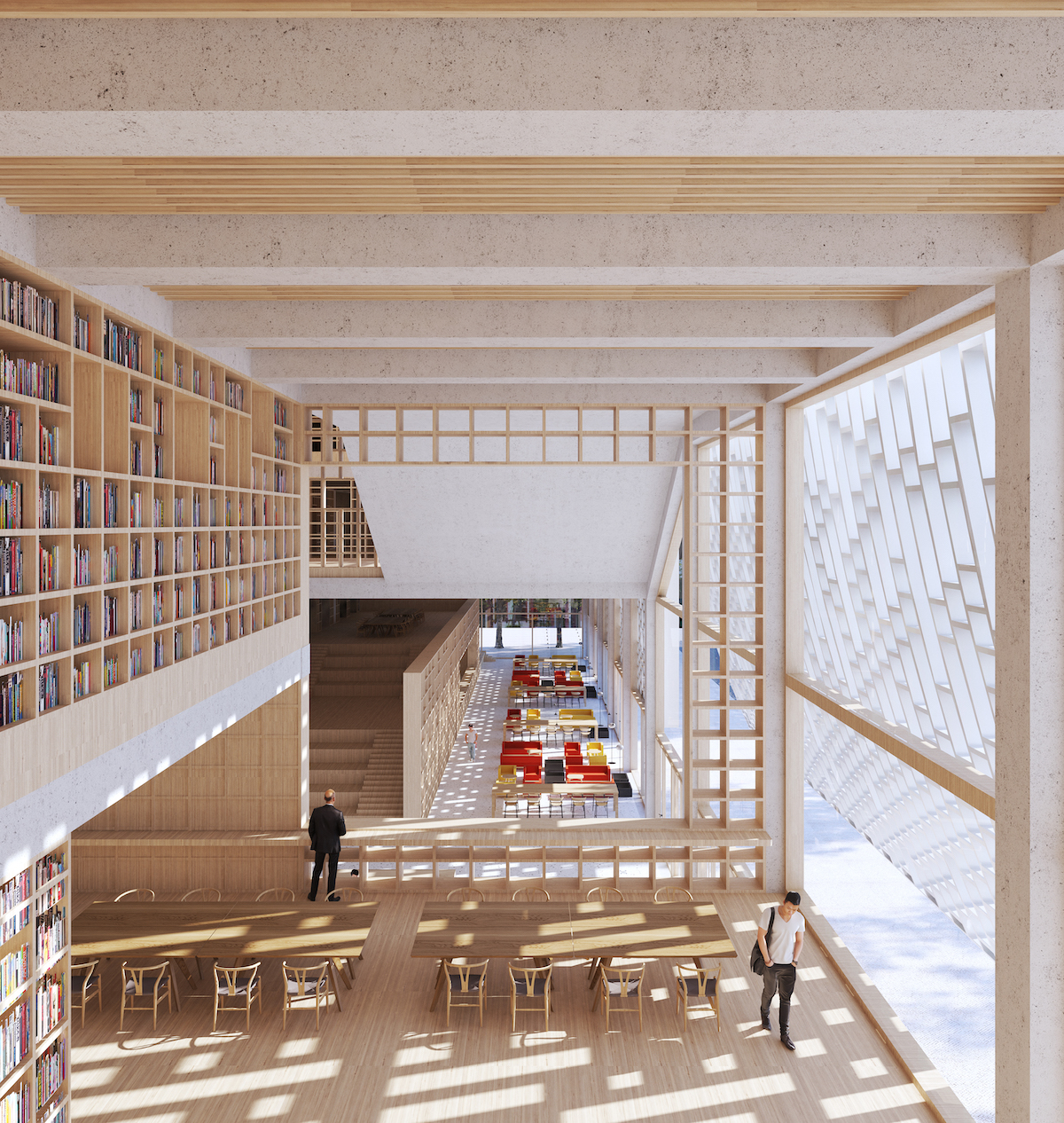 Lee also confirmed that L&O had opened an office in Macau only recently as part of a strategic expansion in the Greater Bay Area. Founded in Hong Kong in 1874, and with offices in Shenzhen, Beijing, Shanghai, Fuzhou, Macau and Doha, the firm has been actively involved in designing developments in Macau for over a decade. It was also one of the first Hong Kong professional design practices to enter the mainland China market over 30 years ago.
In recent years, L&O's projects in Macau range from multi-award-winning integrated resorts such as the Morpheus Hotel and the Studio City, to interior design projects including the Altira Hotel and The House of Dancing Water theatre foyer in the City of Dreams.