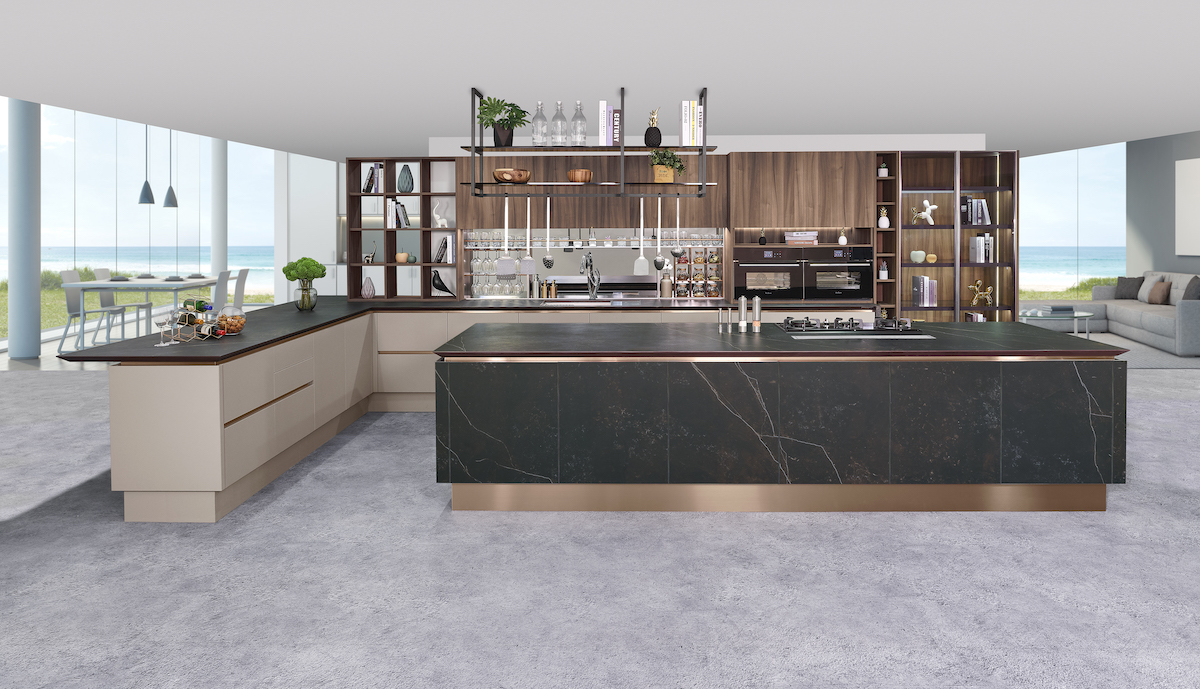 Tuesday, October 4th, 2022
Discover the recipe for your dream kitchen!
After spending more cooking time at home and focusing on healthy living, it's not surprising that Hong Kongers are keener than ever to create their own gourmet kitchens.
But designing a dream kitchen in Hong Kong is not without its challenges! Limited space and the city's notoriously humid weather are just two of the headaches facing locals with grand kitchen ambitions. So increasingly homeowners and interior designers are turning to experts, like Mia Cucina (Kitchens by Towngas), to guide them through the process, to guarantee both a personalised and highly functional outcome.
The brand's Total Kitchen Solution offers owners and designers a professional one-stop service, from the initial consultation and design to installation and after-sales service. This team of professionals considers everything from personal preferences, cooking habits to storage needs, so it's a very thorough and detail-minded process.
Overcoming space constraints and humidity
To deal with Hong Kong's space constraints, Mia Cucina focuses on customized kitchen cabinets, with different kinds of storage accessories, to make use of every inch and work most efficiently in a smaller home.
The team will carefully select quality panel materials with stunning looks from Italy and elsewhere to match with all kinds of styles. To combat humidity, seven-layer plywood is recommended for the carcasses to provide sturdiness and durability, with a very high load-resisting capacity. The team also has the experience to advise clients on what features could be added, such as corner units or wall-mounted shelves, to maximise the storage use.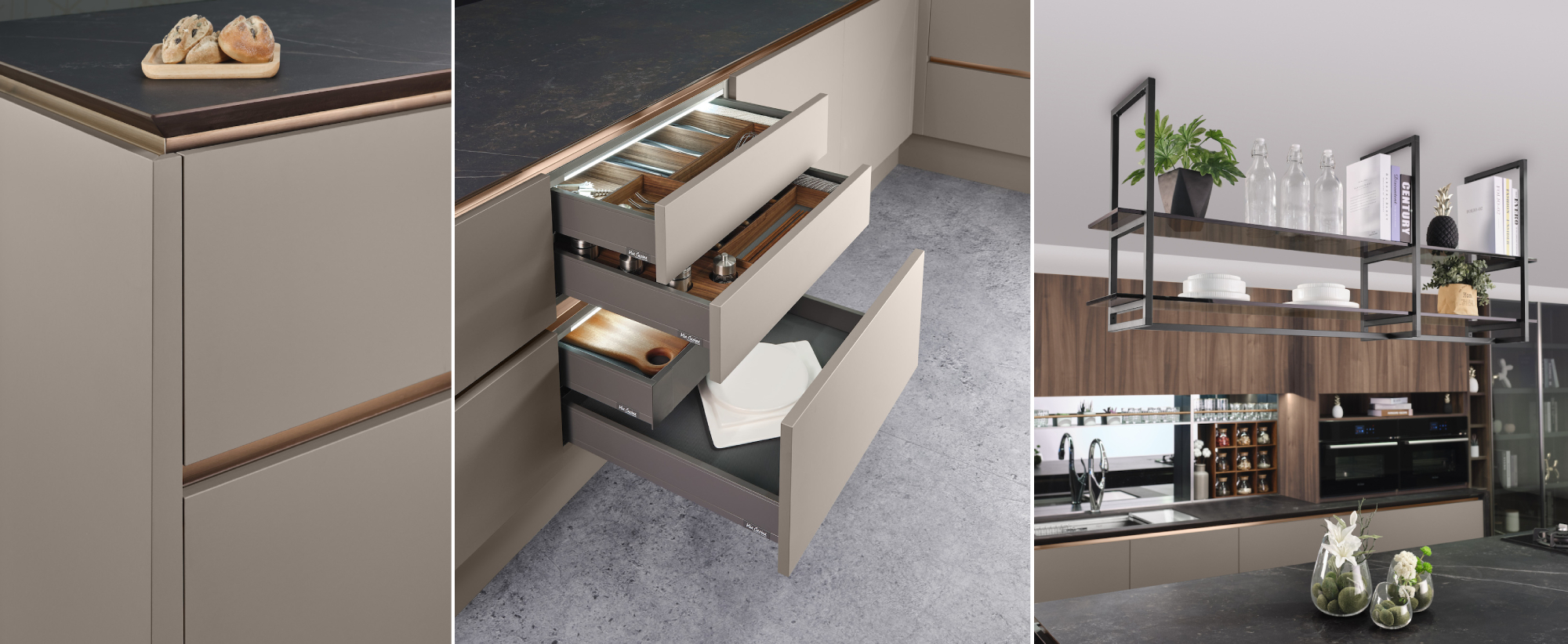 There may be other good ideas, like built-in appliances which are space-saving and provide a clean finish. A built-in gas hob for instance can be seamlessly installed into the worktop to give a sense of continuous beauty. Single-branded appliances, to ensure easy integration and consistency of the design look and feel, are recommended, along with highly functional accessories and storage products, to optimize working efficiency.
A six-star service journey to your ideal kitchen
Here's how the Total Kitchen Solution's process works:
Step 1: Visit a showroom to get an idea of the range and quality of materials and craftsmanship Mia Cucina kitchens showcase when the clients start with a renovation plan.
Step 2: Arrange an on-site visit and provide initial sketches.
Step 3: Discuss and decide the style and finishing of the different kitchen elements, such as cabinets, countertops and appliances.
Step 4: Prepare the final design for review, including all the details such as layouts and elevations and make fine adjustments.
Step 5: Order all necessary materials, components, and arrange installation.
Step 6: Enjoy six-star after-sales services including a 1-year limited warranty for kitchen cabinets, a 3-year free warranty with free spare parts for Towngas appliances and a 24-hour customer service hotline.
High touch customer engagement
Customer engagement is key to Mia Cucina's success. Throughout the renovation process, the team maintains close communication with customers, ensuring everything runs smoothly as scheduled.
Cleaning up after the installation work and sharing a customized maintenance kit, with all those important user manuals and spare parts, are the final pieces in the service puzzle. All of which are designed to ensure you're ready to get cooking in your dream kitchen.
For more information, check out the Mia Cucina website at www.towngasmiacucina.com or the Towngas Mia Cucina Facebook page.