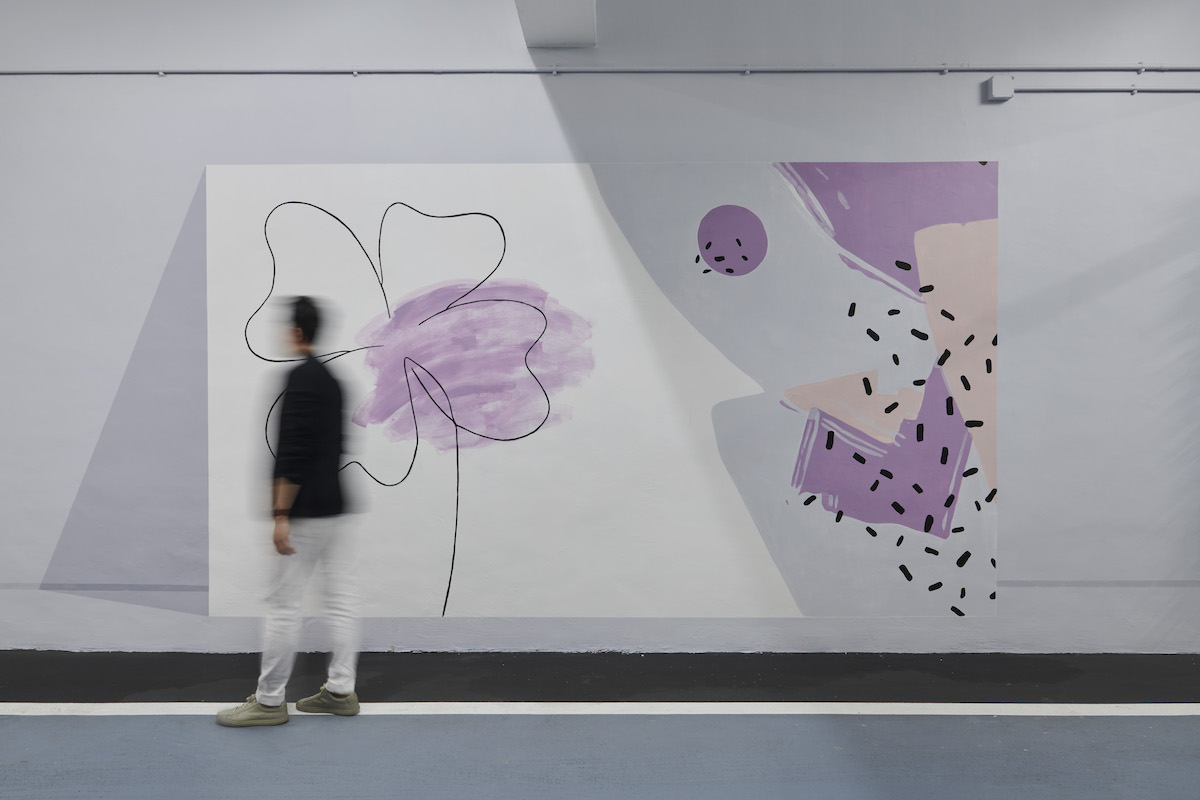 Thursday, June 16th, 2022
Creating a sense of arrival
A carpark is not the easiest canvas upon which architects and designers can weave their creative magic. But for local practice, 4N Design Studio, rising to the challenge of revitalising a six-level carpark in an A-grade commercial building in Hong Kong made it all the more rewarding.
Co-founder and Director Danny Ng explained the carpark at AIA Tower in North Point had been largely untouched for over 20 years. "Car parks are not the sexiest design projects, and this was no exception. The floors were cracked, and it really needed some love." Danny and his team set about the redesign with a human-centric approach. "We wanted to create a welcoming, contemporary feeling so that people would feel good about entering the building."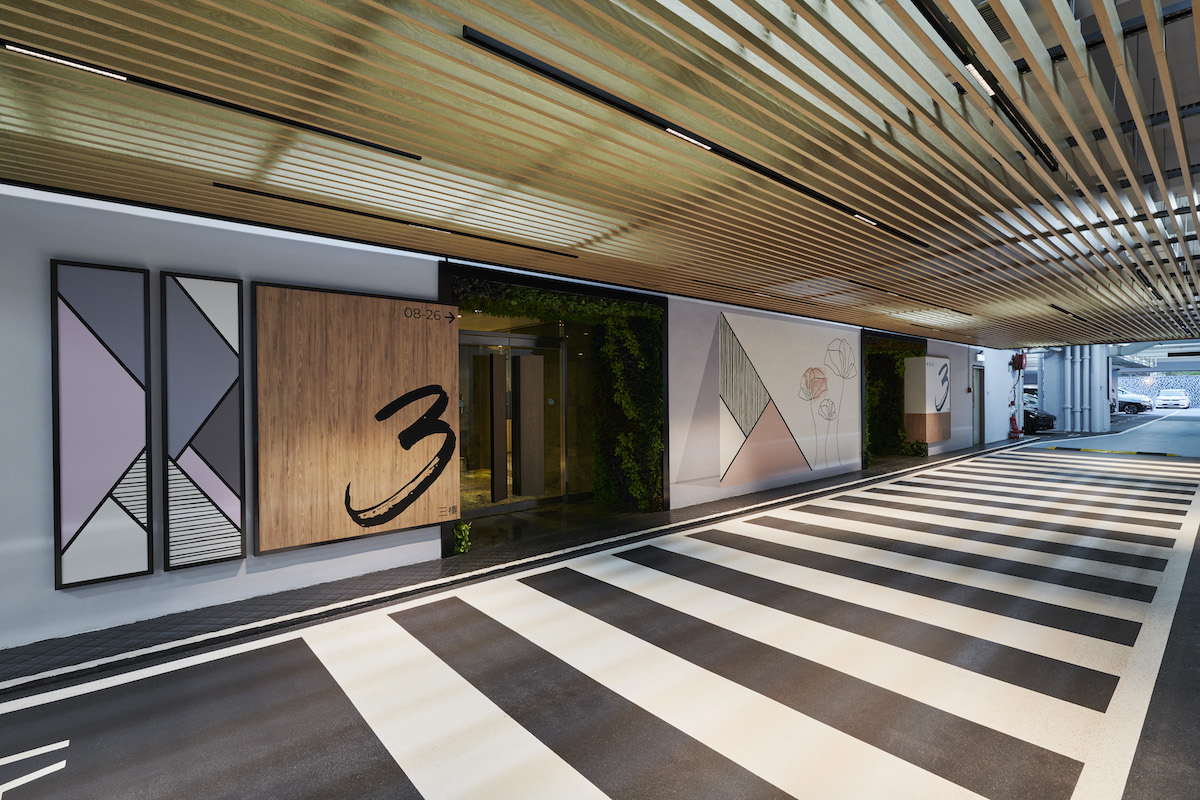 Given that wellness and well-being are now front of mind in a pandemic-disrupted world, the studio used liberal amounts of green foliage to adorn the main entrance points, along with a light, refreshing colour palette and natural materials like timber. Nature-focused murals on each level helped create the feeling of a gallery and build a sense of arrival. Positive structural features were highlighted, while less aesthetically pleasing elements were hidden, in the same way a beautician might with a client. First impressions matter, after all!
But there were also more practical, functional considerations too. "We needed to think carefully about the durability of flooring and other surfaces given the heavy-duty traffic," says Danny. The studio also liaised with engineering consultants on the installation e-charging stations. Only a handful were built initially, with up to 30 planned in a second phase.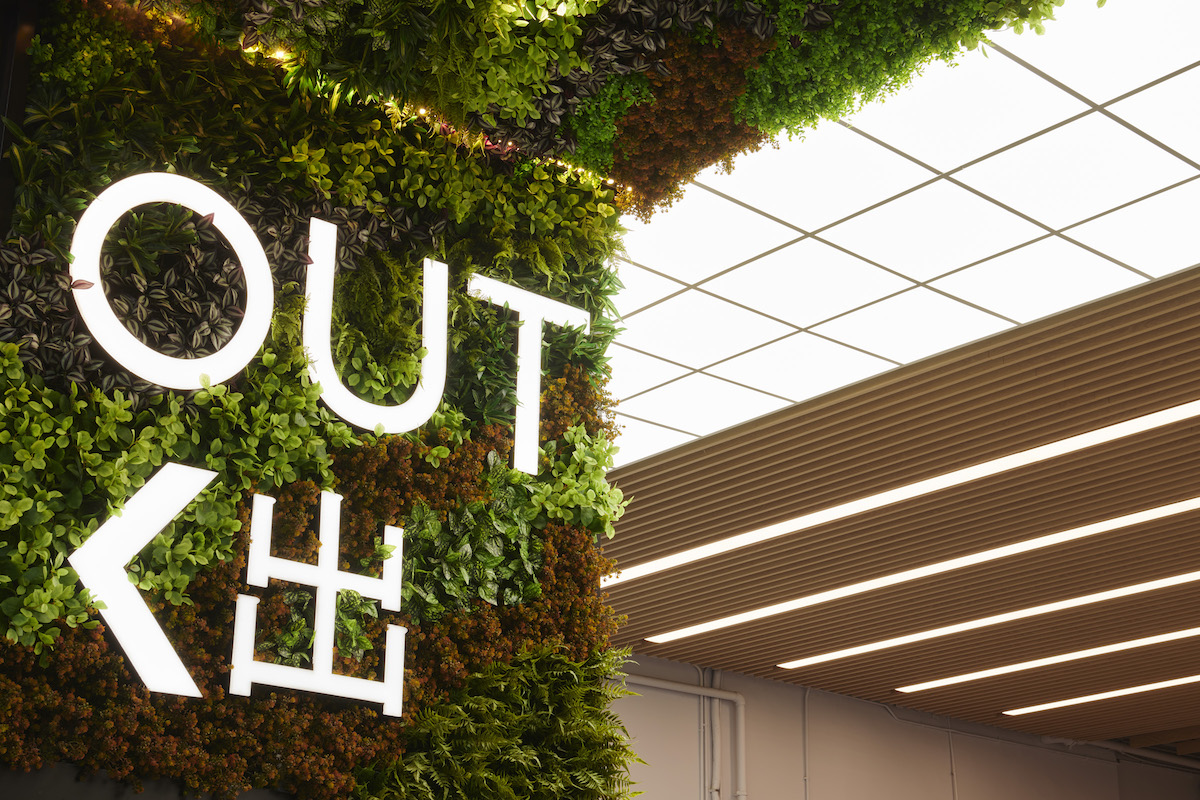 Danny says the client, Henderson Land, was very pleased with outcome and may incorporate some of the design elements in other of its developments around town. Which is high praise indeed!