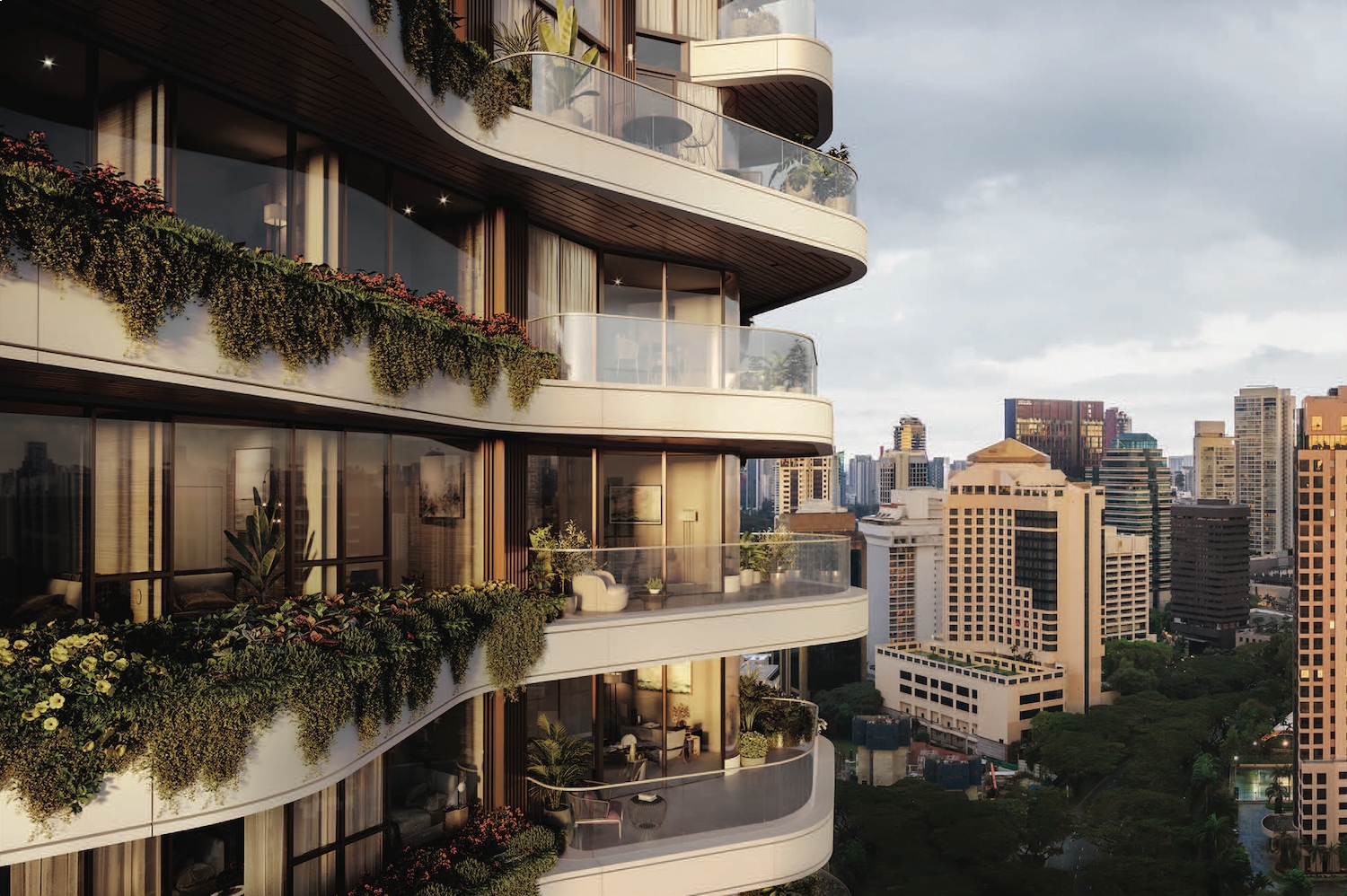 Wednesday, July 13th, 2022
Connecting with "all that is alive" in the Garden City
If biophilia is the "passionate love of life and all that is alive" as defined by the sociologist Eric Fromm, then biophilic design could be described as the harmonious embrace between our built space and all that is alive.
Increasingly adopted by architects across the globe, especially in a post-pandemic world, biophilic design is at the heart of an exciting new residential project in Singapore, Park Nova, designed by London-based practice, PLP Architecture.
Created for Hong Kong-listed Shun Tak Holdings, the luxurious tower rises from a verdant Orchard Boulevard site, resembling a lush vertical garden. PLP explains it was inspired by the history of the local area, once home to orchards laden with fruit, pepper and nutmeg, and now one of the city's most desirable addresses.
Drawing on the form of a butterfly, the building is elevated above the tree canopy on slender columns and features gently undulating floorplates arranged into three wings to maximise the potential for natural shading and ventilation.
When completed in early 2024, the tower will house 54 apartments, ranging from 2 to 5 bedrooms, over 21 storeys, with floor-to-ceiling windows providing 270- degree panoramic views across the city's skyline. Large living and entertainment spaces connect seamlessly with planted terraces and gardens, creating a natural barrier to noise and air pollution.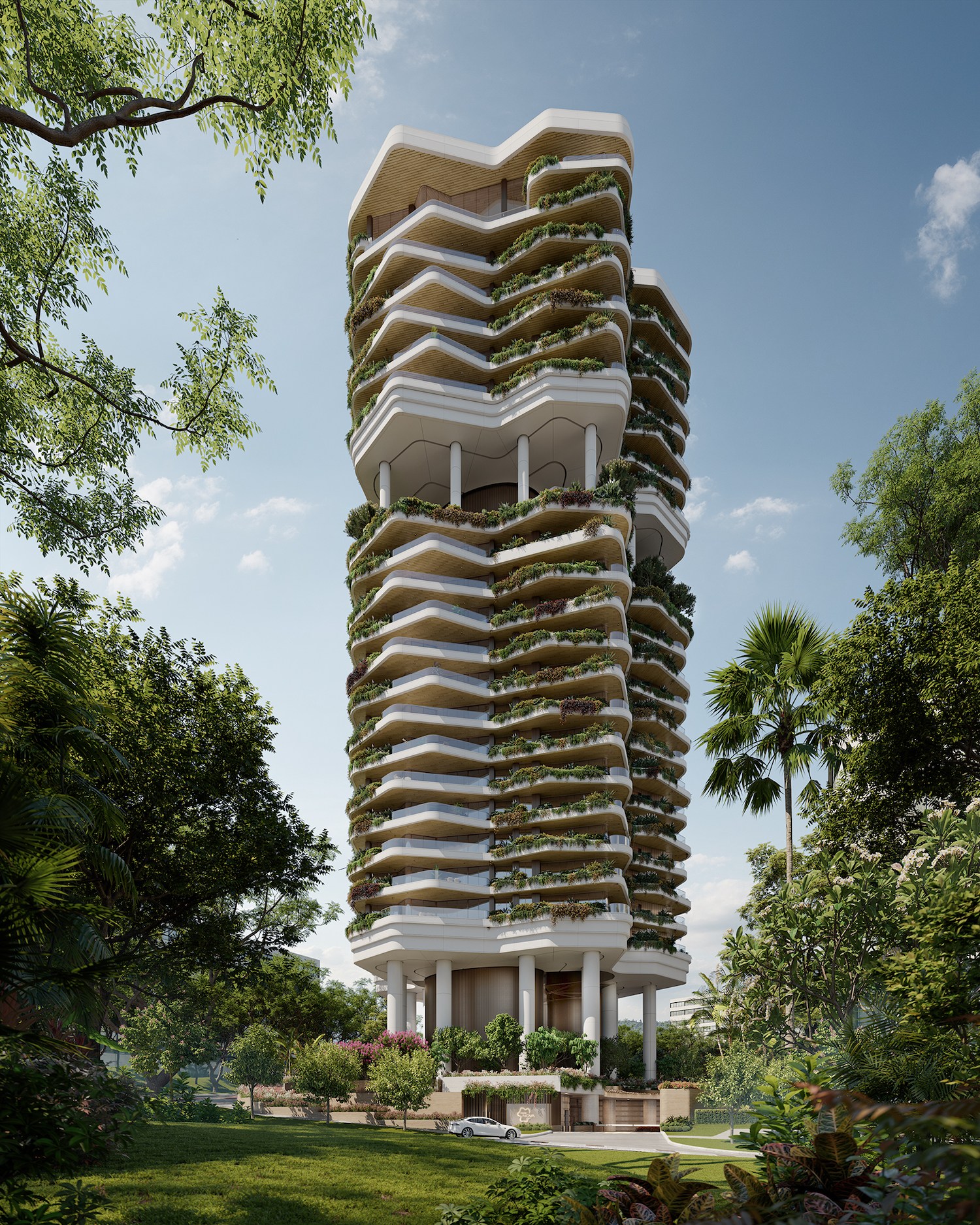 A variety of dedicated amenity spaces complement the healthy living experience for residents at the building. A landscaped area above ground level houses a pool, jacuzzi, meditation deck and an intimate residents' pavilion, while the sky terrace, which occupies the 14th floor, includes a gym and lounge, private function room and additional outdoor space.
Located near the iconic Orchard Road and a short distance from the Botanical Gardens and Chatsworth Park, the development is expected to receive the Green Mark Gold rating from Singapore's Building and Construction Authority, in recognition of its environmental credentials.
Delivered in collaboration with Southeast Asia-based P&T Group, Park Nova is PLP's first residential high-rise tower and marries the practice's noted expertise in sensitive luxury residential development with its experience creating innovative tall buildings throughout the world. The practice is currently designing other projects in Singapore and is exploring the establishment of a long-term presence in the garden city.