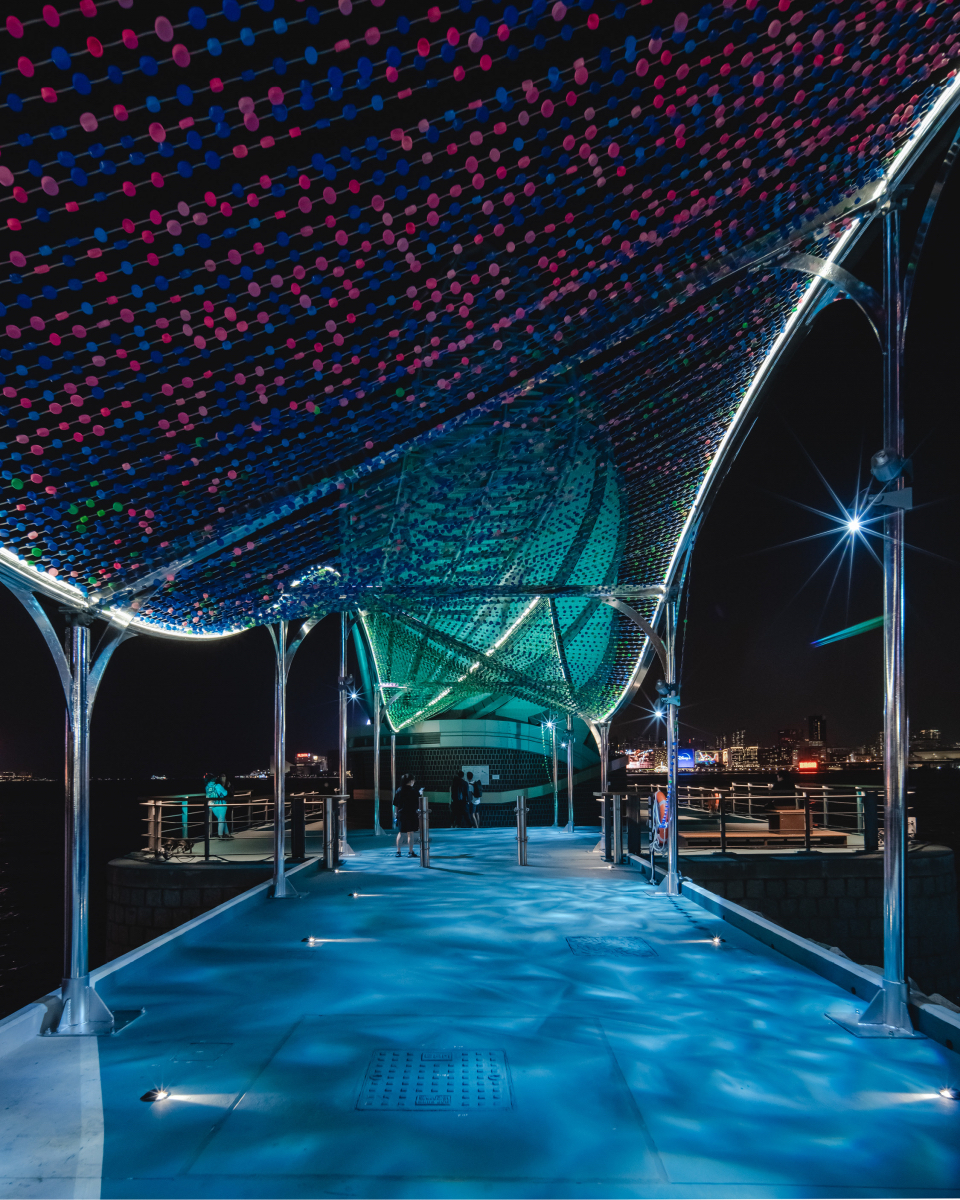 Tuesday, October 4th, 2022
Anything but conventional
Thought-provoking and anything but conventional, welcome to the ARTA Architects' way
When asked if launching a new architecture practice in Hong Kong in the middle of the pandemic was either courageous or just plain crazy, ARTA Architects' co-founder Arnold Wong admits it was probably a bit of both.
But 18 months after starting the company, Arnold and co-founder Tat Lai Wong, have no regrets. The studio has already picked up 30 projects, including several iconic city installations, and most recently a prime harbourfront project in the Kai Tak redevelopment precinct.
Arnold explains the name ARTA, a blend of art and architecture, reflects the studio's ambition to combine thought-provoking art with functional architecture. "We also believe that social engagement, environmental awareness and design are inseparable," he says.
All of which are embodied in the Harbour Wave, ARTA's dramatic waterfront installation at the East Coast Park, Fortress Hill. The 200 sq m floating canopy was created from over 30,000 plastic bottle caps of different colours to demonstrate that beauty that can be distilled from recycled plastic.
"Originally the client suggested we dress the egg-shaped ventilation shaft at the end of the breakwater like a Christmas Tree for an end-of-year festive celebration. But when we realised that Hong Kong disposed of over 8.3 million plastic bottles a day, and that only the bottle and not the cap could be recycled, we wanted to create something that would not only look spectacular but also raise awareness about the huge amount of plastic waste going into land fills or ending up in the harbour."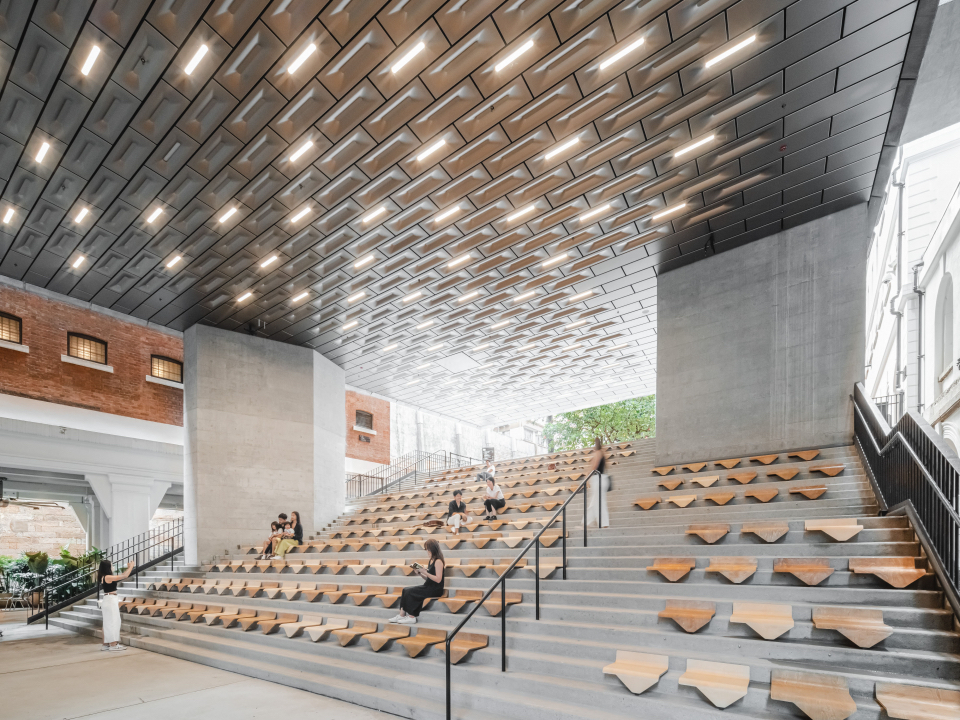 The Harbour Office, of the Development Bureau, loved the result so much it extended the life of the installation from a few months to two years. The studio subsequently replaced the caps with recycled plastic string to ensure its longevity. The popularity of the pet-friendly park, noted as a great spot to watch sunsets, helped propel ARTA's profile, as did other installations, including the cool timber bench seats on the stairs at Tai Kwan in Central (see above) and the free-flowing HKU artwork on the lawns of the University of Hong Kong (below).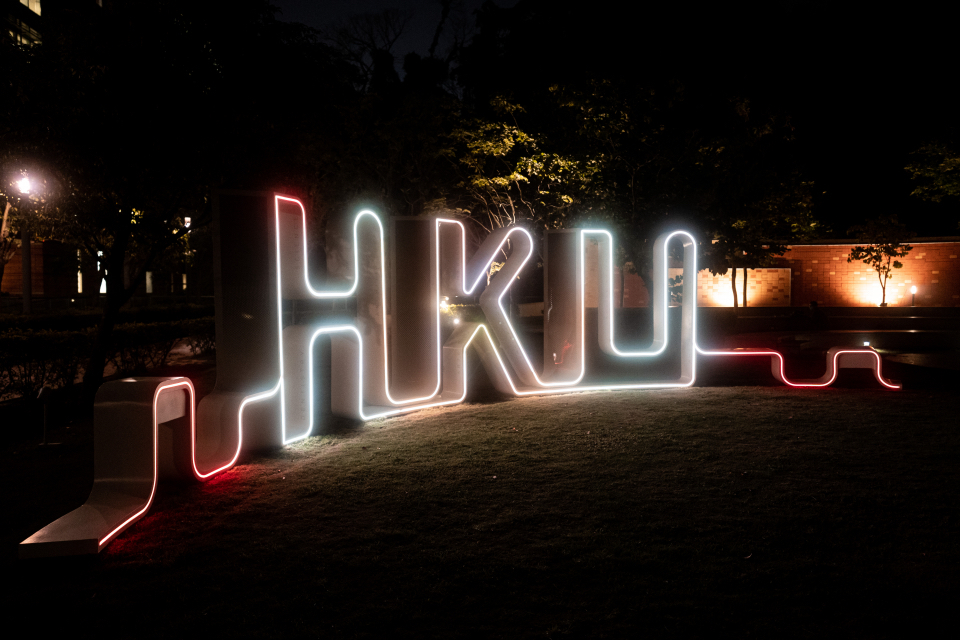 ARTA's upward trajectory was boosted by its recent appointment, by construction giant Gammon, as the design architect for a 30,000sqm waterfront project between the Kai Tak Sports Park and the precinct's commercial development areas. This includes a 600-metre stretch of harbourfront promenade which Arnold says will have minimal separation from the water.
Instead of balustrades, the concept calls for steps down to the water's edge, although this is still subject to cost and regulatory constraints. Nonetheless, it's sure to be another bold and unconventional design that is quickly becoming the studio's signature, something Arnold, a deserving winner of last year's PERSPECTIVE 40 Under 40 Awards, describes as the ARTA way. What a breath of fresh air for Hong Kong!