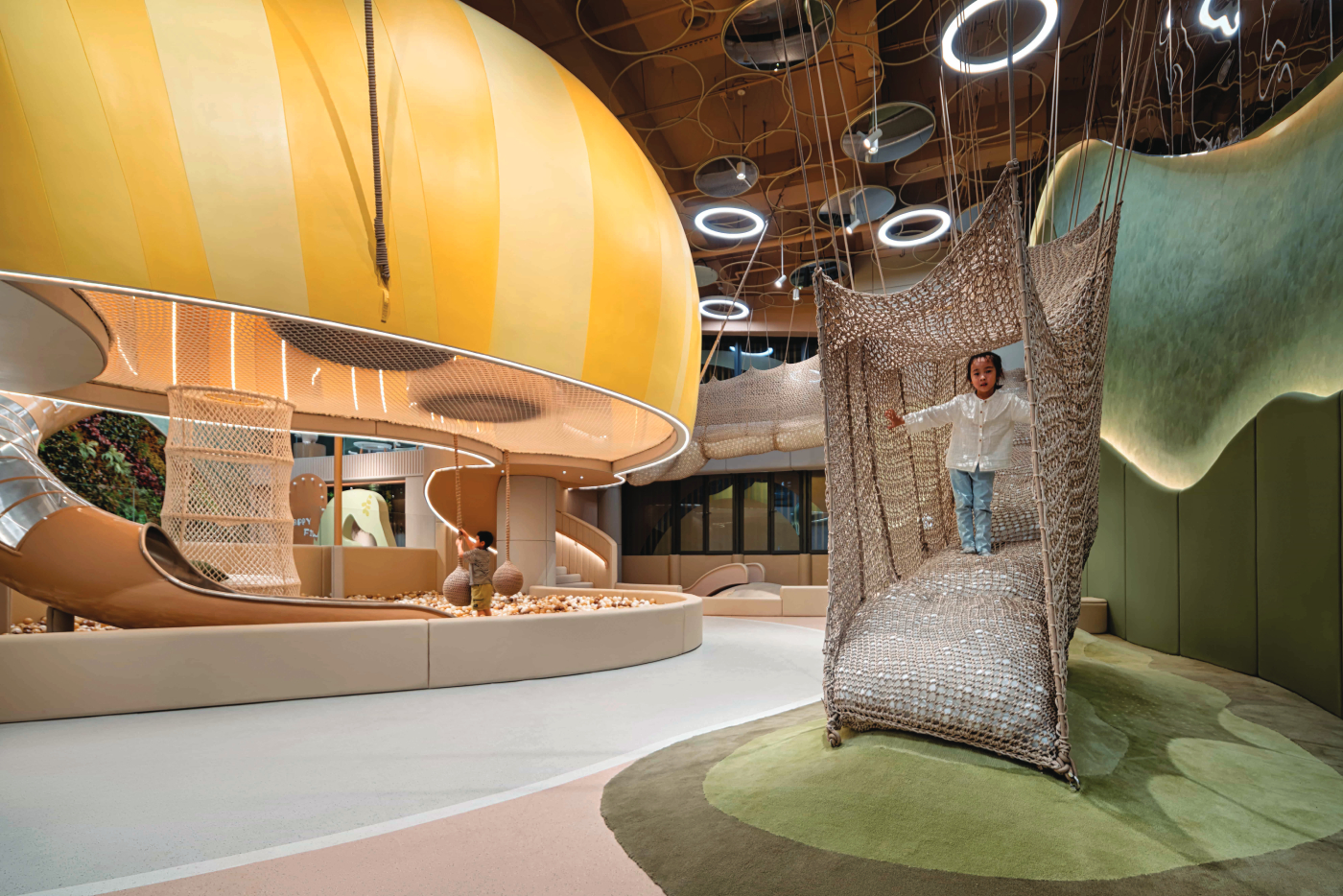 Wednesday, January 25th, 2023
An imaginative world of fun – for kids and parents!
Recognising that it takes something special to lure kids away from their digital screens, the creative team at the Panorama Design Group have come up with a remarkable indoor entertainment park in Shenzhen that encourages both mental and physical exploration.
Completed last month, the Forkid's Club aims to enable a new generation of parents and kids to pull away from their busy city lives and enter a new world of imagination.
Design director Horace Pan says the 380 sq m composite family space is fashioned on the concept of a "Valley of Dreams" which includes integrated functions of play, learning, dining and socializing.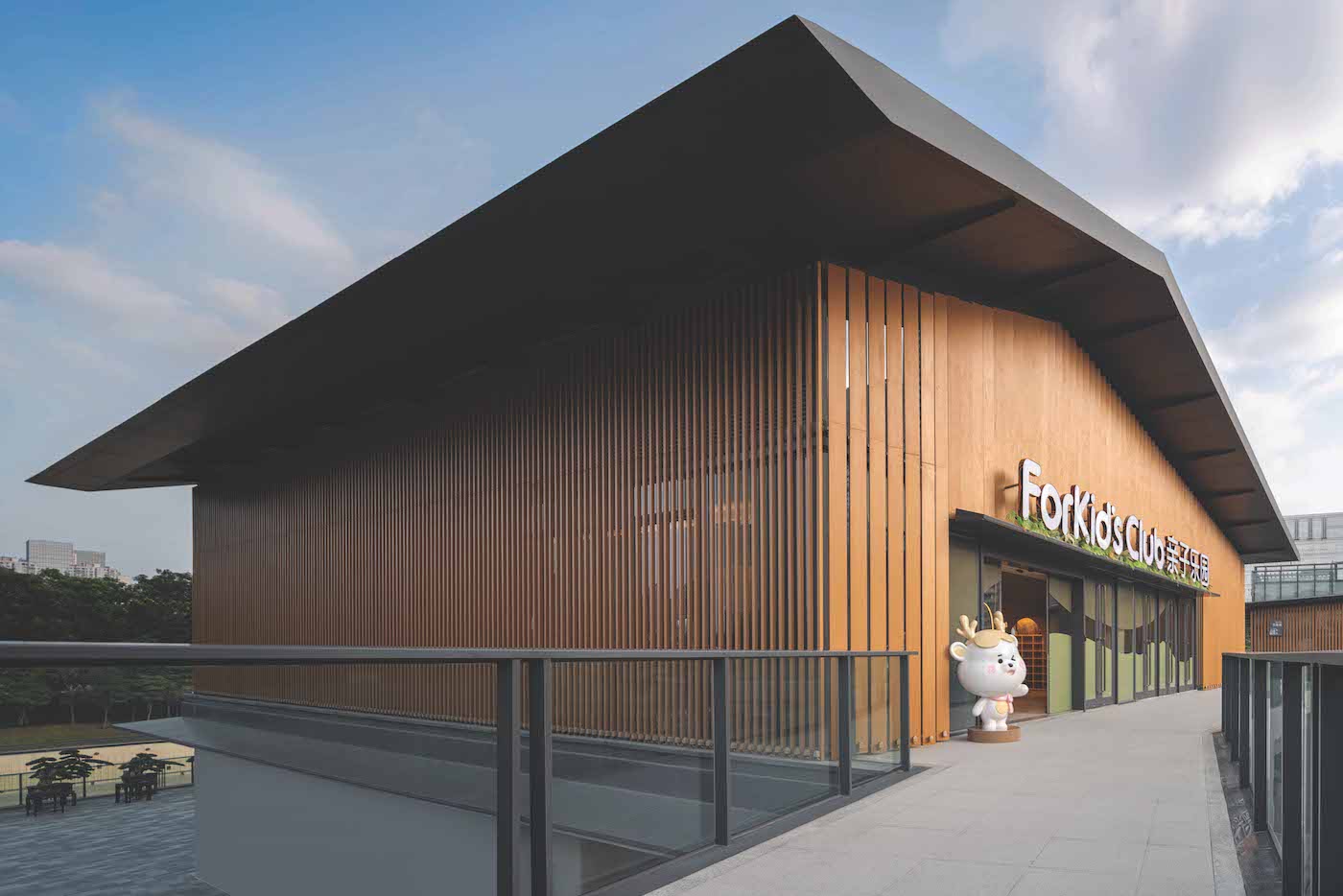 "The overall design language is a strategic manipulation of symbolic colours, shapes, scales and tactility to fulfill the functional and emotional requirements of a play-scape and to give a memorable experience for kids and parents."
Visitors to the club move through four distinct zones. The first zone, in green, includes the ticketing area, family café and undulating hills depicting the beauty of spring season. A giant tree-like observatory tower provides a panoramic view of the whole space.
The second zone, in yellow, is a beach-like open area with a ball pool, jumping and climbing ropes and an array of mezzanine levels connected by cocoon bridges. It's a play-scape composed of rubber, plastic and rope that gives kids a multi-tactile experience.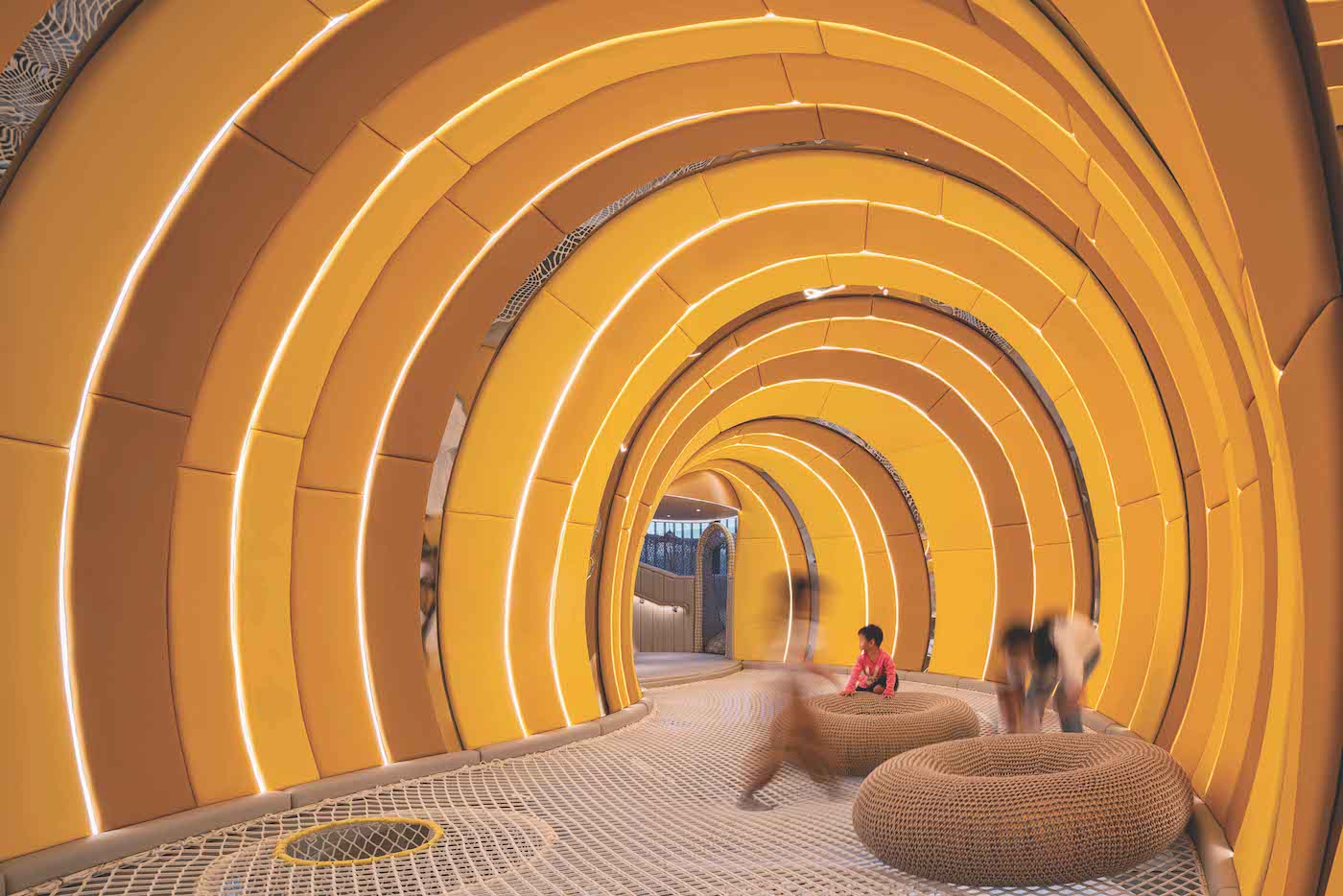 Next is the anti-gravity zone, with a floating leaf structure in orange. Kids can play hide-and-seek in this semi-enclosed space, with amazing rope tunnels and trampolines, and perform anti-gravity exercises.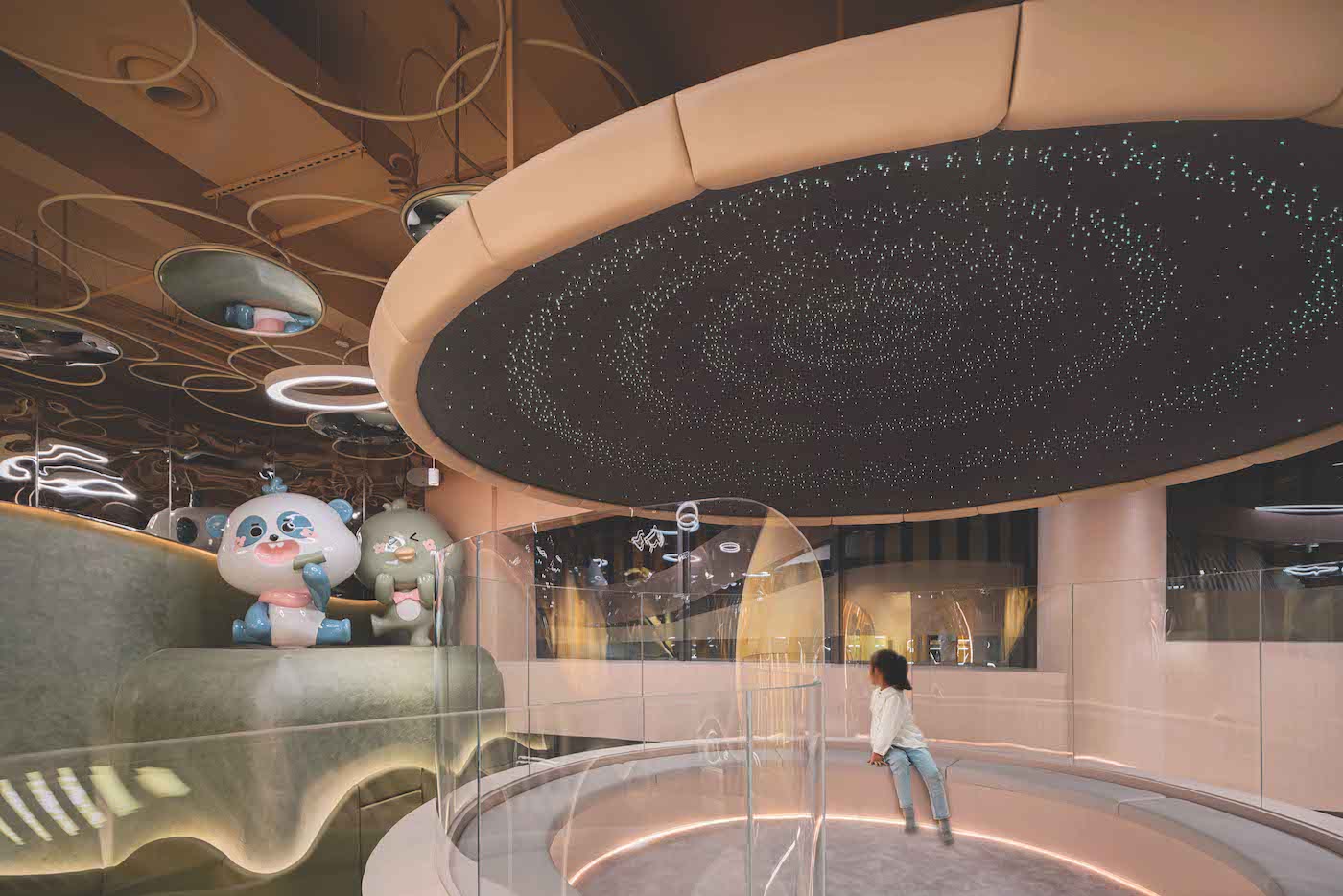 The fourth and final zone is composed of two multi-purpose areas in grey: an open theatre and an enclosed cave. Both serve as quite corners and are equipped with interactive digital projections on the floor and ceiling to give an immersive learning experience.
Rhythmic convex mirror discs on the ceilings throughout the club combine with distorted mirror walls to enhance the dreamy atmosphere. The privately owned club is open to the public and is already proving to be a big hit with kids and parents alike.