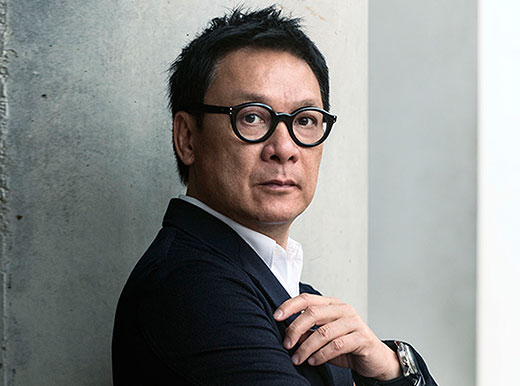 Saturday, November 12th, 2022
A year of accolades for Steve Leung
What an amazing year this has been for one of Hong Kong's foremost architects, Steve Leung!
In late July, the award-winning founder of the Steve Leung Design (SLD) Group received a Bronze Bauhinia Star from the Hong Kong Government for his significant contribution in design-related public roles and making a positive impact on the city's design community.
In October, SLD announced the launch of a stunning monograph of Steve's work called STEVE LEUNG: DESIGNING ASIA AND BEYOND. Published by Thames & Hudson, one of the world's leading publishers of illustrated books across all areas of visual creativity, the monograph features the most significant and influential projects in Steve's career and life.
It chronicles his personal aspirations as a designer, entrepreneur and pioneering leader and philanthropist in the architecture and design community, based on interviews with him and other industry leaders. It offers insights into the rise of one of Asia's most accomplished design practices, driven by Steve's human-centred design approach over nearly four decades of practice.
And then last week, Steve received the coveted Hong Kong Interior Design Association (HKIDA) Lifetime Achievement Award! The award honours individuals who have made a lifelong contribution to the interior design industry in Hong Kong, in recognition of their dedication, impact and exceptional achievements in the profession.
The association praised Steve for his deep knowledge and passion to nurture the designers of tomorrow, paving the way for more possibilities and innovation in the design industry.
Steve Leung has also been a strong supporter and respected friend of PERSPECTIVE, serving as a jury member of the A&D Awards for many years. SLD's Chief Creative Officer, Chong Chiu Fung, is a judge this year. All of us at PERSPECTIVE congratulate Steve on his well-deserved accolades in this, his 65th year!