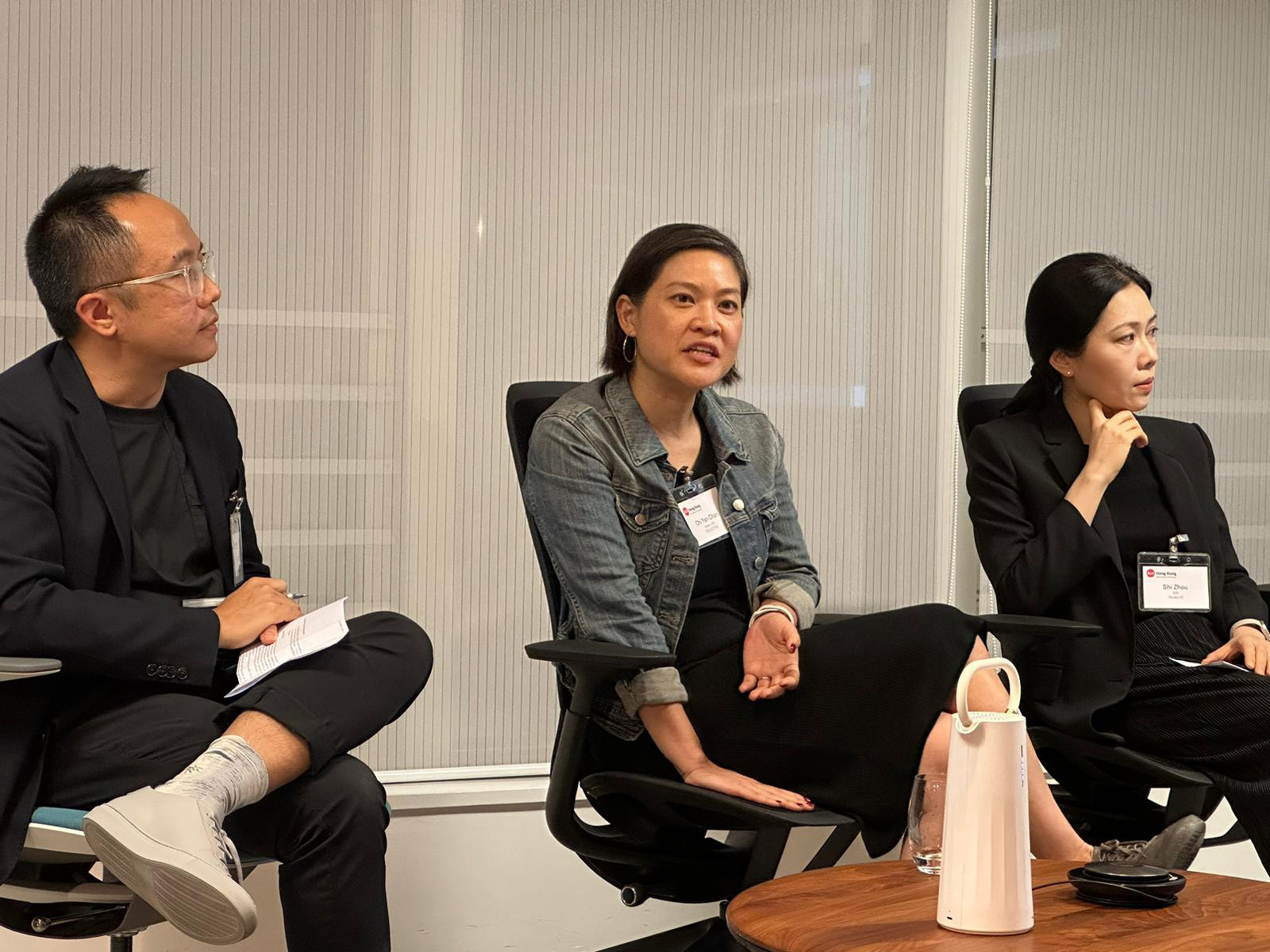 Tuesday, August 29th, 2023
A tale of two cities, by four young architects!
Hong Kong and Seoul are both densely populated, global cities with rich cultural influences. Following the latest instalment of AIA Hong Kong's instructive "Emerging Voices Series", it's clear they share something else in common: at least four emerging architecture firms with a passion for pushing the boundaries of conventional design and finding new ways of doing business.
Two Hong Kong based studios, COLLECTIVE and Studio 10, joined two South Korean practices, SS2 Architects and Atelier Chang, for the virtual discussion, moderated by Architecture Commons' Eric Ho and Pusan National University assistant professor Keojin Jin, in the respective city offices of sponsor Steelcase.
Afterwards, as speakers mingled with attendees over drinks, Eric noted the conversation revealed that the success of an emerging office could no longer be measured by the number of its employees, but rather its resilience and flexibility in the face of an ever-changing context, described by one studio as being "lean and long".
"It's interesting to see how, in the post-Covid era, emerging firms are looking to collaborate across geographic boundaries and form creative partnerships across disciplines," he said.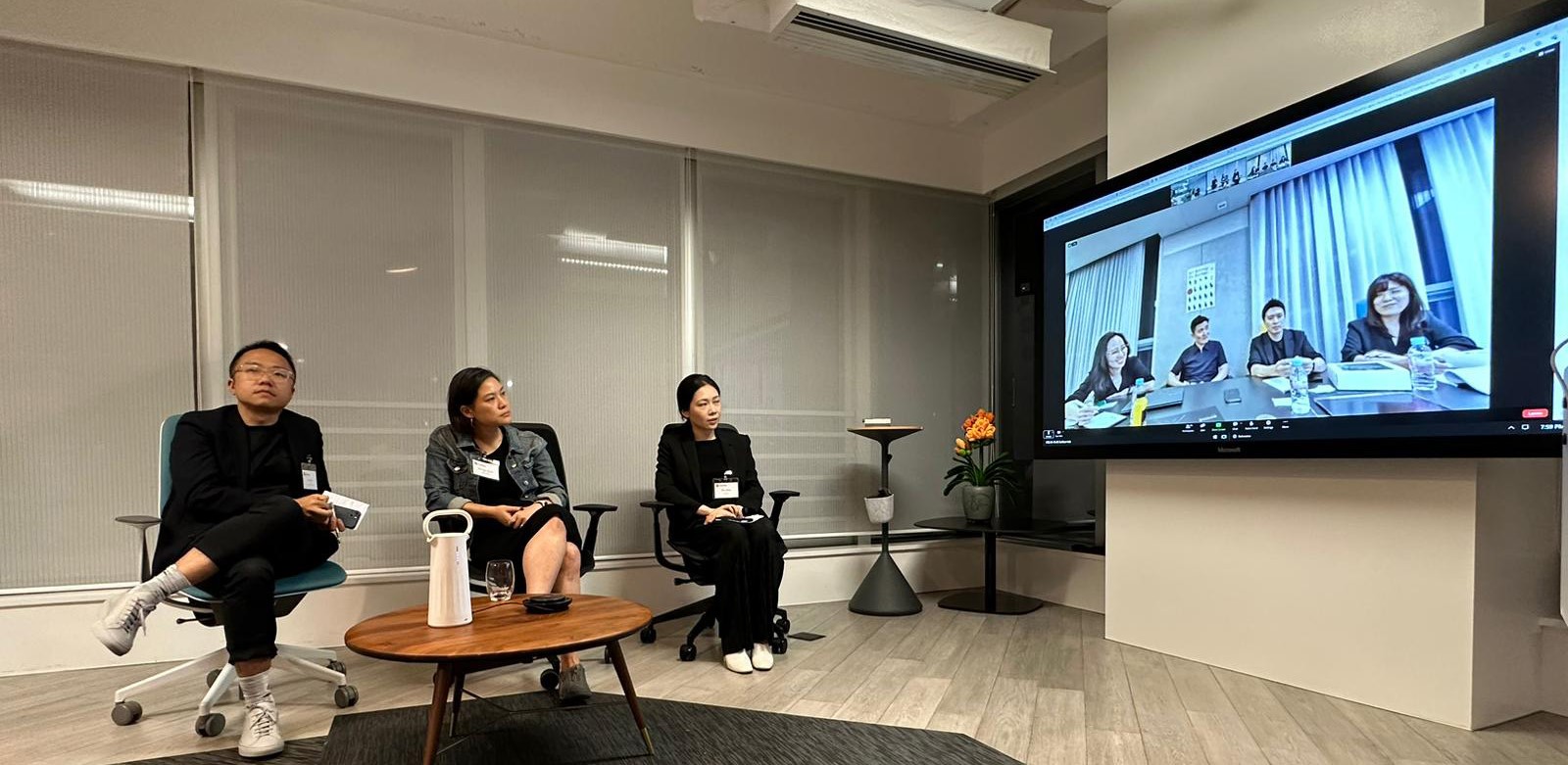 From L to R: Hong Kong moderator Eric Ho, Architecture Commons, Chiyan Chan, COLLECTIVE, Shi Zhou, Studio 10. On screen in Seoul: Soohyun Chang, Atelier Chang, moderator Keojin Jin, Pusan National University, Jaebong Jeon and Keunyoung Lim, SS2 Architects.
For SS2 Architects' Keunyoung Lim, this means "loose-fit alliances" with unlikely partners, including suppliers located near her Seoul office. For COLLECTIVE's Chiyan Chan, it could also involve asking more of partners. In one recent project, the studio challenged the engineering team to embrace an unusual column-free staircase design.
Each of the studios also showcased projects that displayed their creativity and willingness to challenge "standard" approaches. For example, Atelier Chang's Soohyun Chang explained how her studio conceptualised an unfolding knot to solve the challenge of building a row of apartments on a narrow strip of land, perched on a clifftop.
The visually dramatic Knot House resort, on South Korea's Geoje Island, has five apartment buildings with feature walls that fold up from the ground in the fashion of a knot. While this creates a free-flowing formation overall, each building is staggered at an angle to maximise the views and privacy.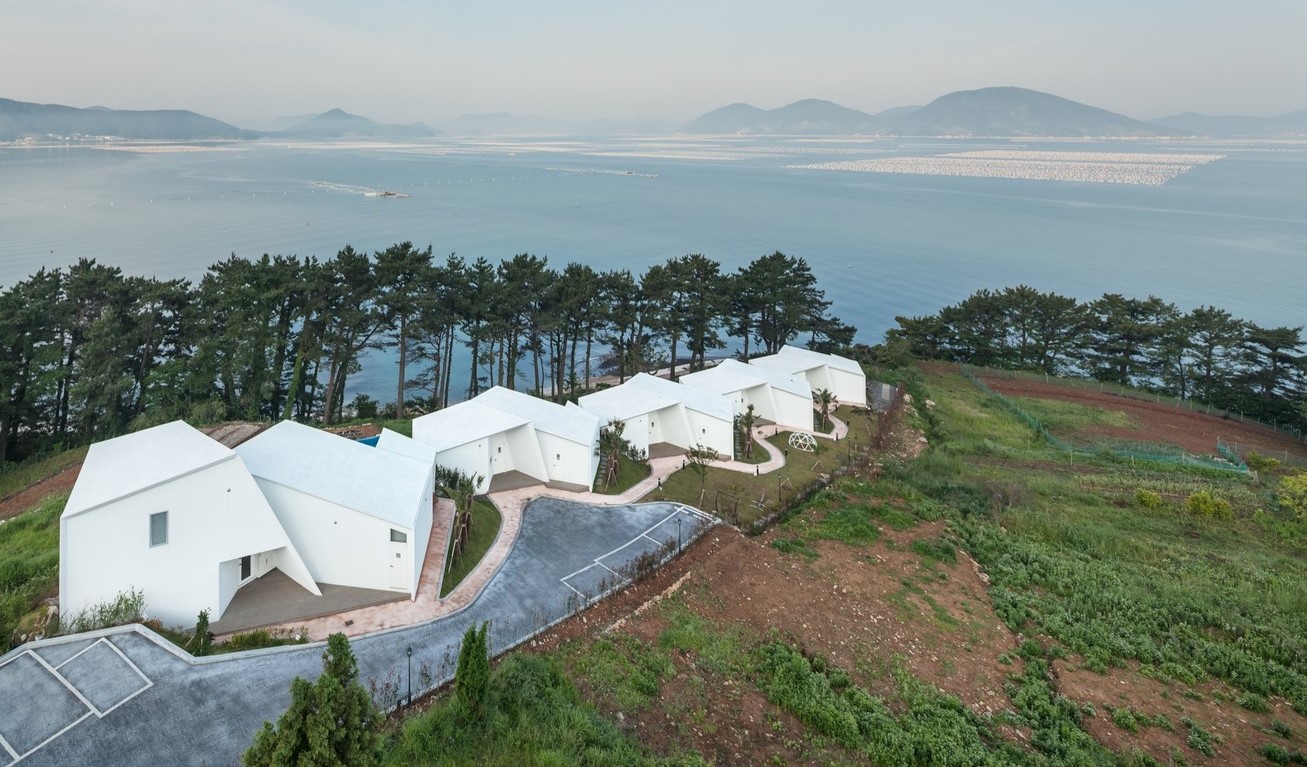 Soohyun said she often regards constraints, such as the physical limitations of the Knot House site (shown above), as her inspiration.
In another example, Shi Zhou explored the boundaries between urban and rural contexts by poetically interpreting and integrating the new and the old. By using standard pipe fittings, Shi created a playful reinterpretation of these commonplace pieces of domestic technology as signage, wayfinding, and even traditional incense holders (see below).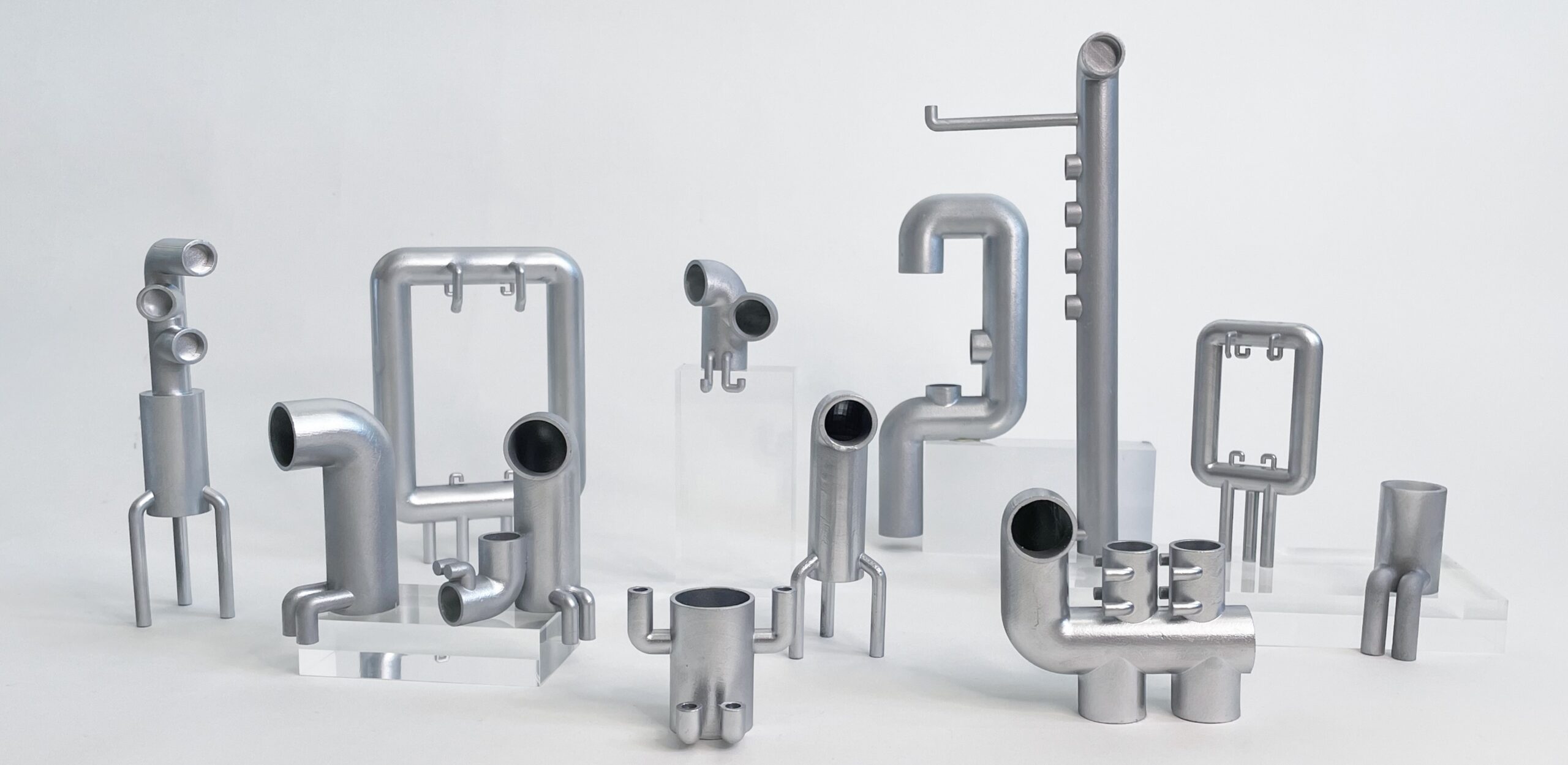 If you'd like to learn more about the Emerging Voices Series and other great initiatives from AIA Hong Kong, check out the website: https://aiahk.org