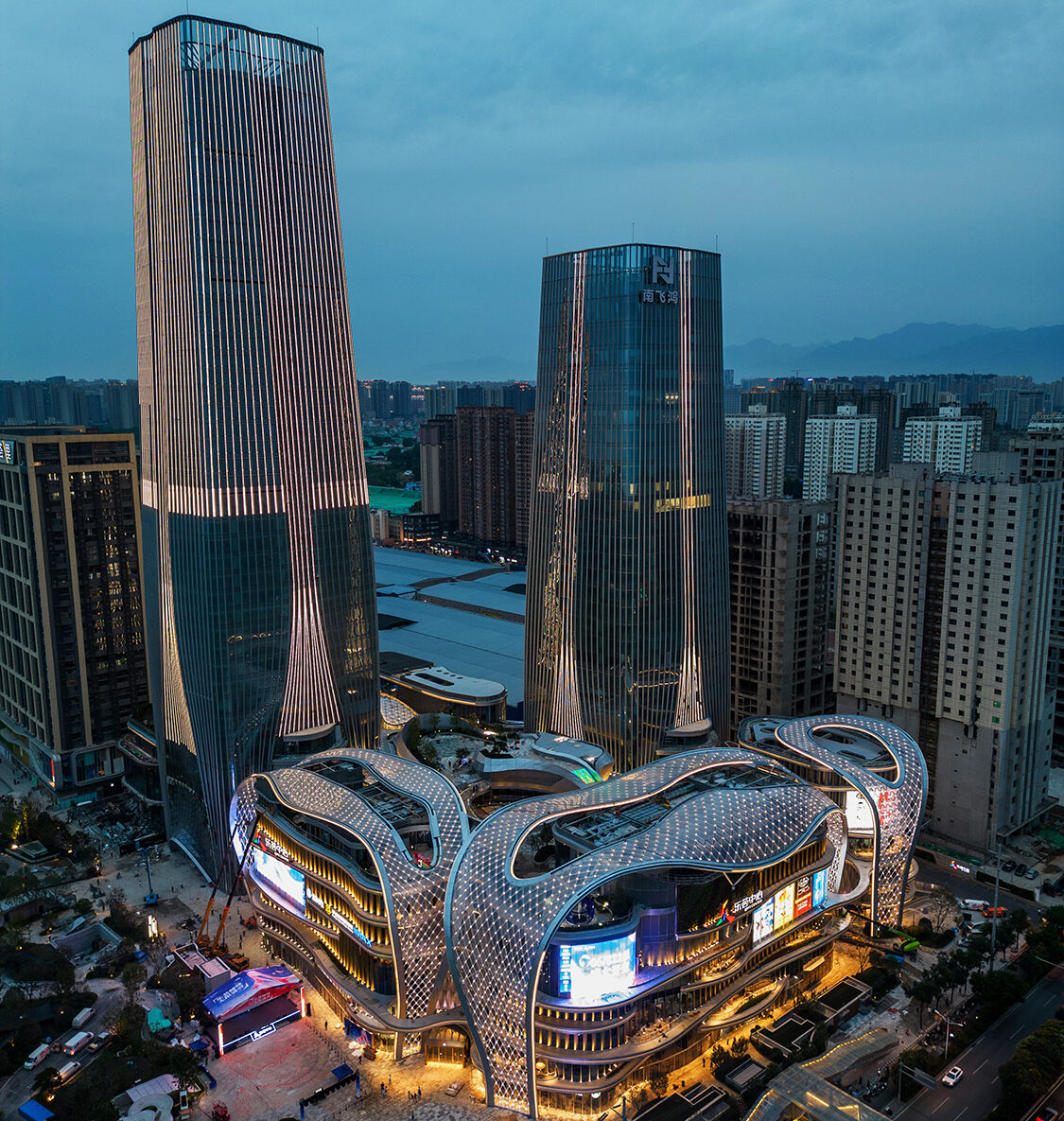 Tuesday, August 29th, 2023
A new center of attention for Xi'an
World-renowned for its ancient terracotta warriors' museum, Xi'an has a spectacular new attraction that could well become another must-visit experience for visitors. The Aedas-designed Xi'an Lovi Center, a mixed-use development which opened in June, is a sight to behold, with sculptured external canopies and swathes of greenery and public open space.
Two high-rise office towers flank a multi-level recreational and retail space that is fast becoming an urban oasis for city residents and tourists alike. The centrepiece is a glass funnel that cascades through a soaring atrium. It doubles as a canvas for a 360-degree light show, uniting disparate elements on each floor, and leading users to the roof garden and amphitheatre.

Aedas global design principals Christine Lam and David Clayton explain the design takes inspiration from the four seasons, immersing various flower characteristics into the façade, canopies, public and interior space. "We envisioned a garden city, and we are delighted to see the realisation of it. With equal emphasis on functionality and aesthetics, it has brought a new vitality to city."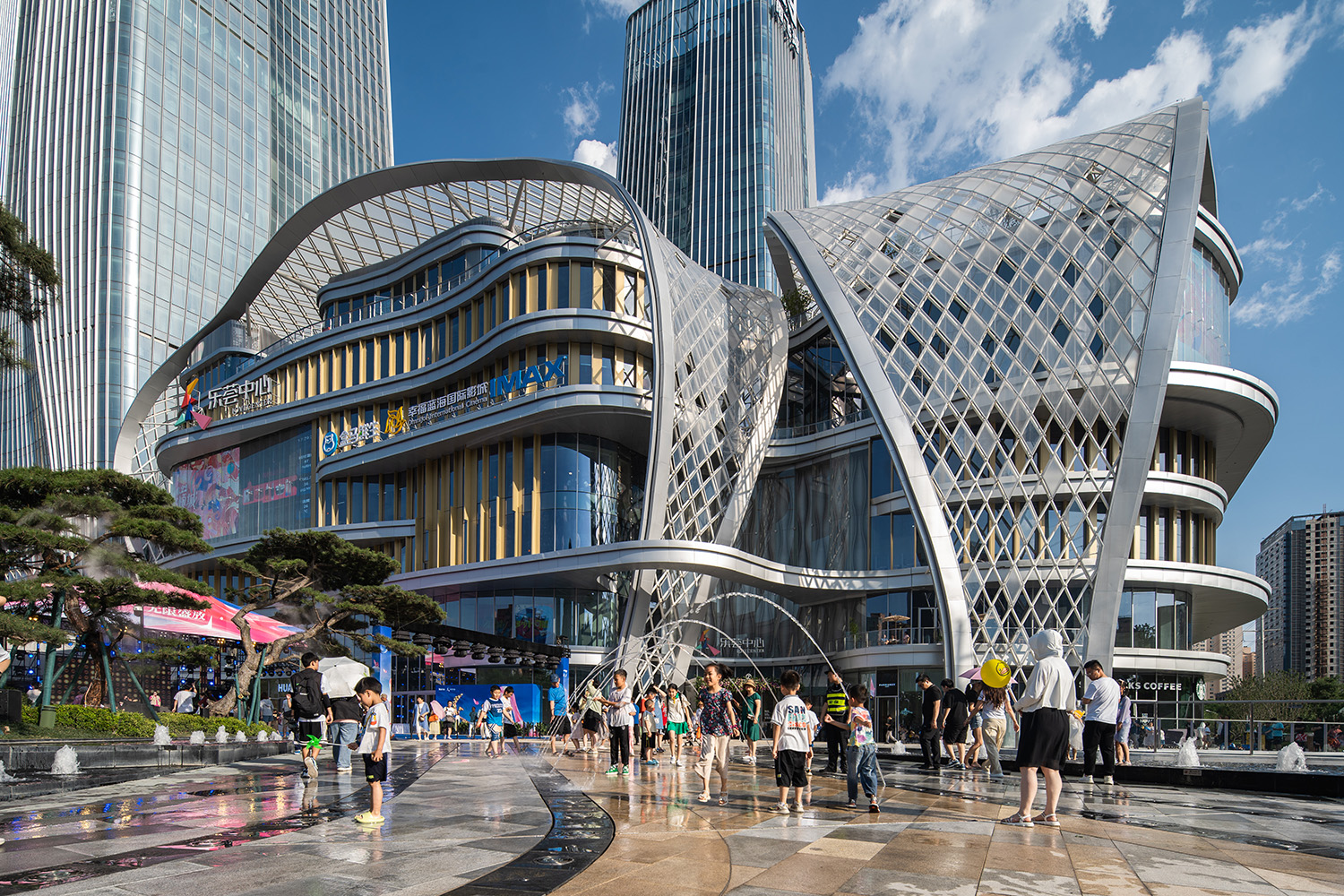 With so much greenery and open space splashed liberally throughout the almost 200,000 sq m of floorspace, it's fair to say the Lovi Center is setting a new standard for biophilic design. A hotel is due to be completed within the project next year.