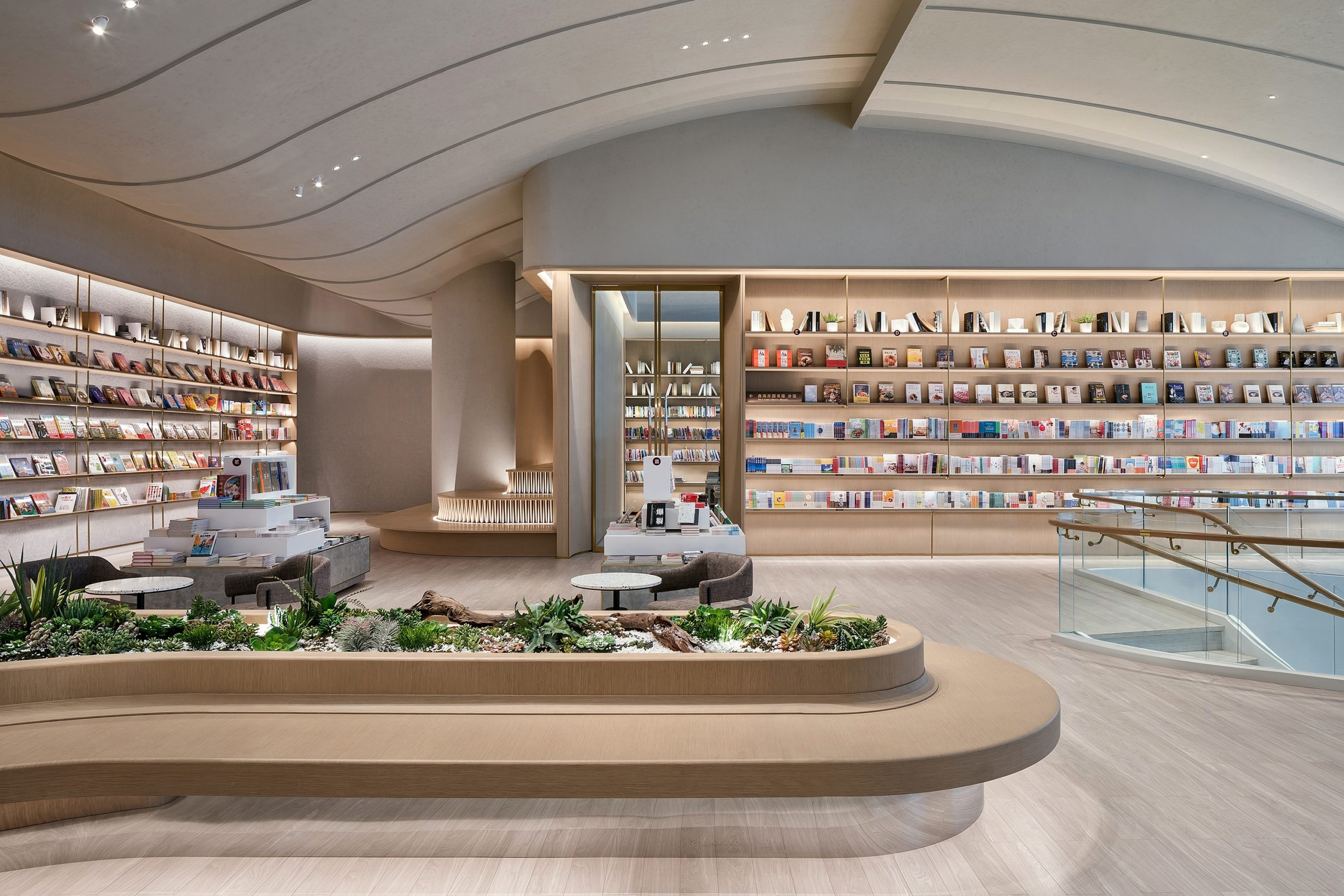 Friday, September 18th, 2020
A literary sanctuary in Qingdao
Sadly, many bookstores have struggled to survive in the digital era. So it's heartening to see a beautifully designed bookstore open in the harbour city of Qingdao, thanks to a collaboration between Hong Kong studio Karv One Design, mainland developer China Vanke and local bookseller Yan Ji You.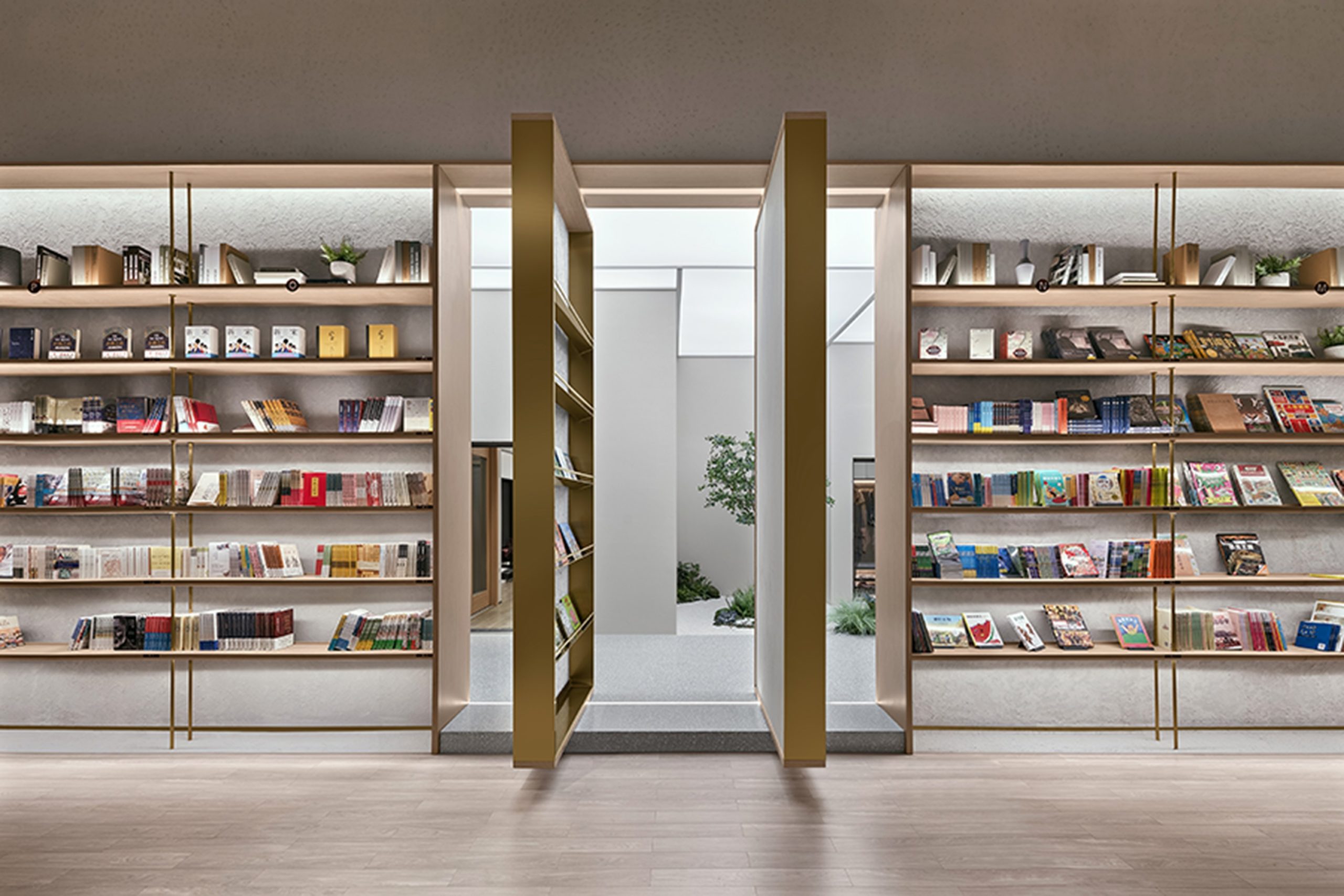 Karv One designer Nicole Hui explained that client Vanke built the bookstore above its sales office on the ground floor and sales / showroom on the second floor, to give its customers a comfortable place to sit and relax and read. The design was inspired by the natural landscape of Qingdao, with the contours of the gently rolling, 5-metre high ceiling resembling the outline of the local mountain range. Floor to ceiling windows allow lots of natural light and offer commanding views of the city.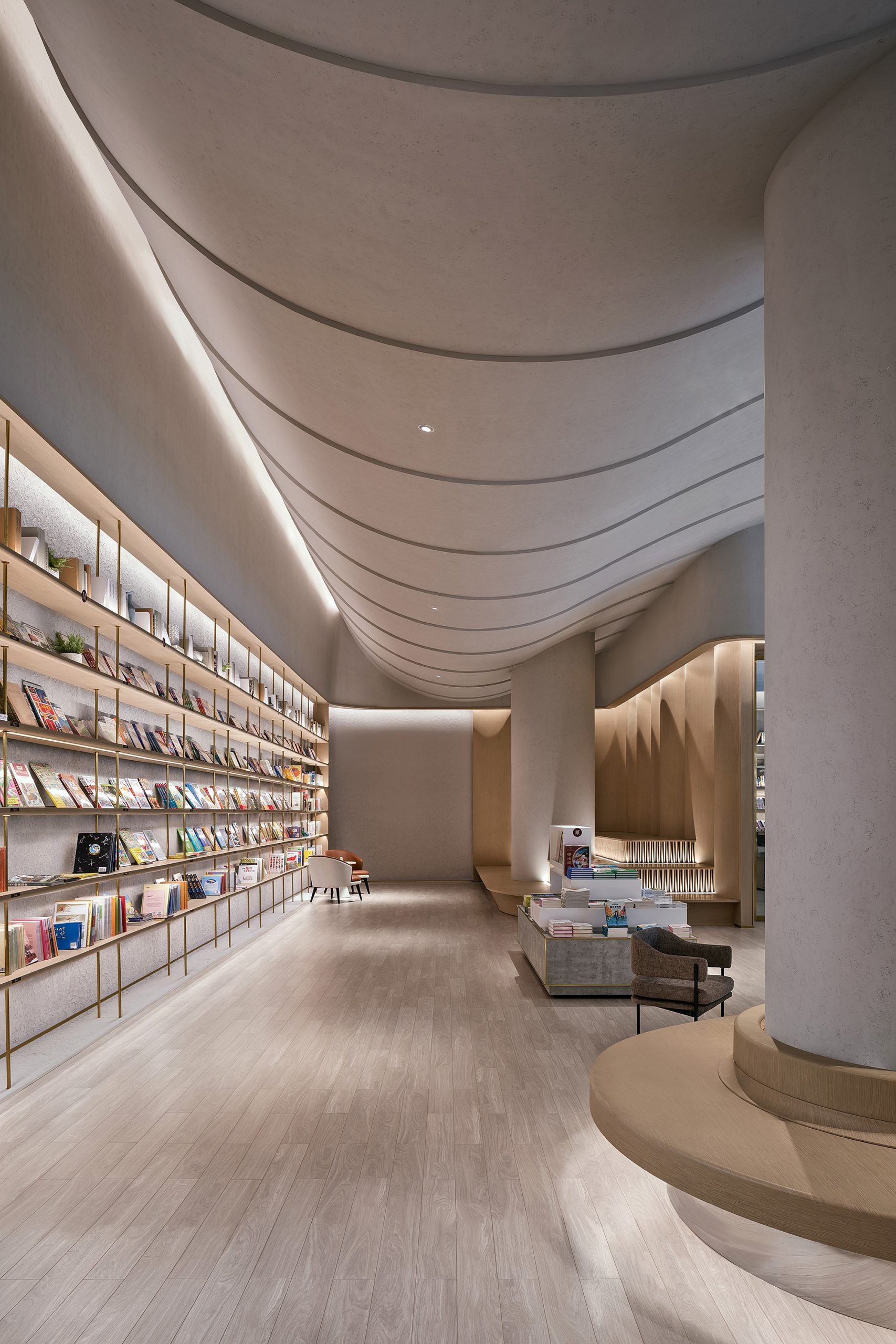 "As you walk inside, you can feel the harmony and diversity of life," says Nicole. "It's like an island sanctuary in the city, offering a balance between people and nature, and commerce and culture."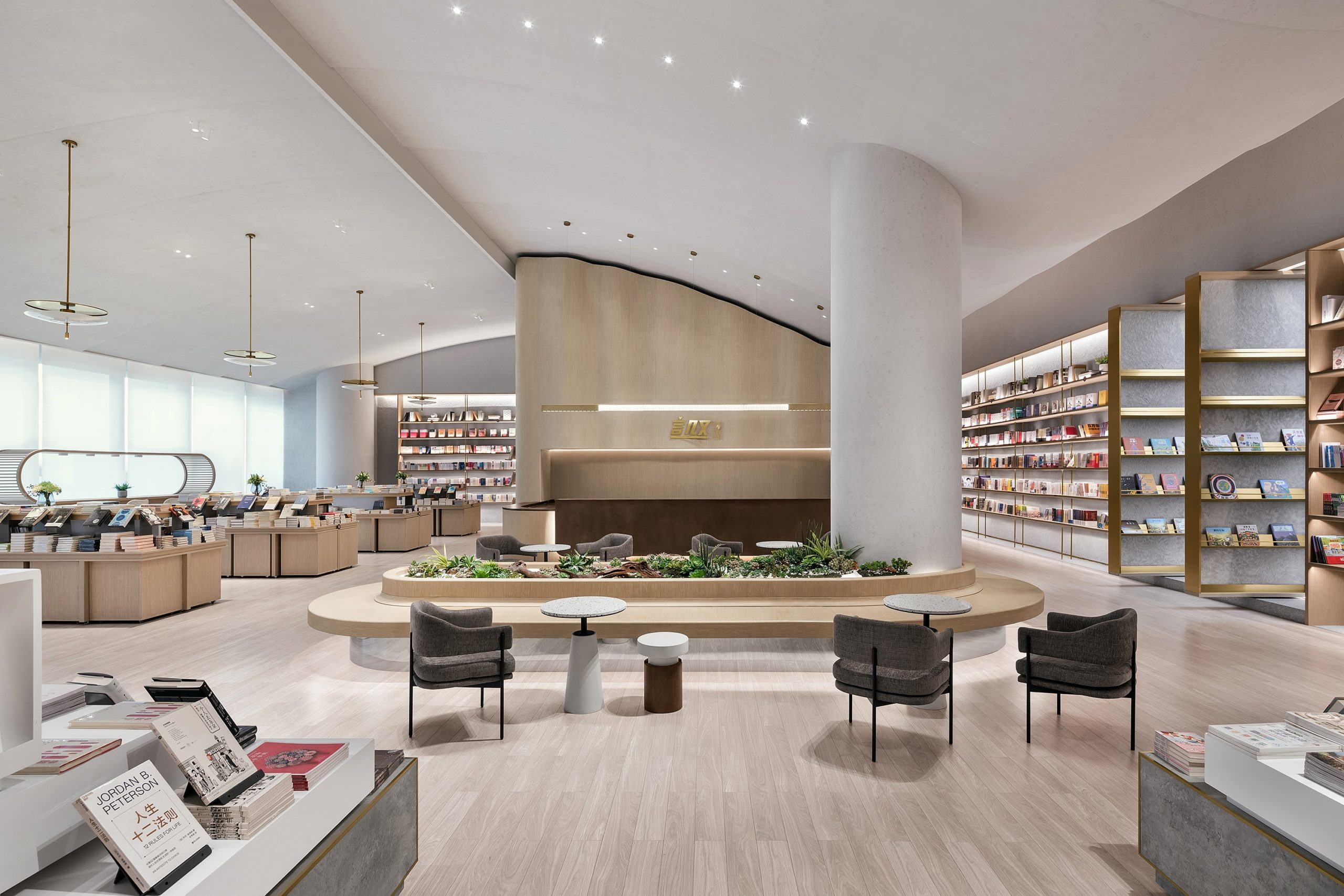 Interesting features include revolving bookshelves that swing open to create a passageway from the bookstore to the other spaces, curving benches that surround miniature indoor gardens and light natural timber finishings. Yan Ji You is one of China's most popular booksellers and Nicole says the bookstore has been a big hit with Vanke's customers and the wider community since it opened in June.