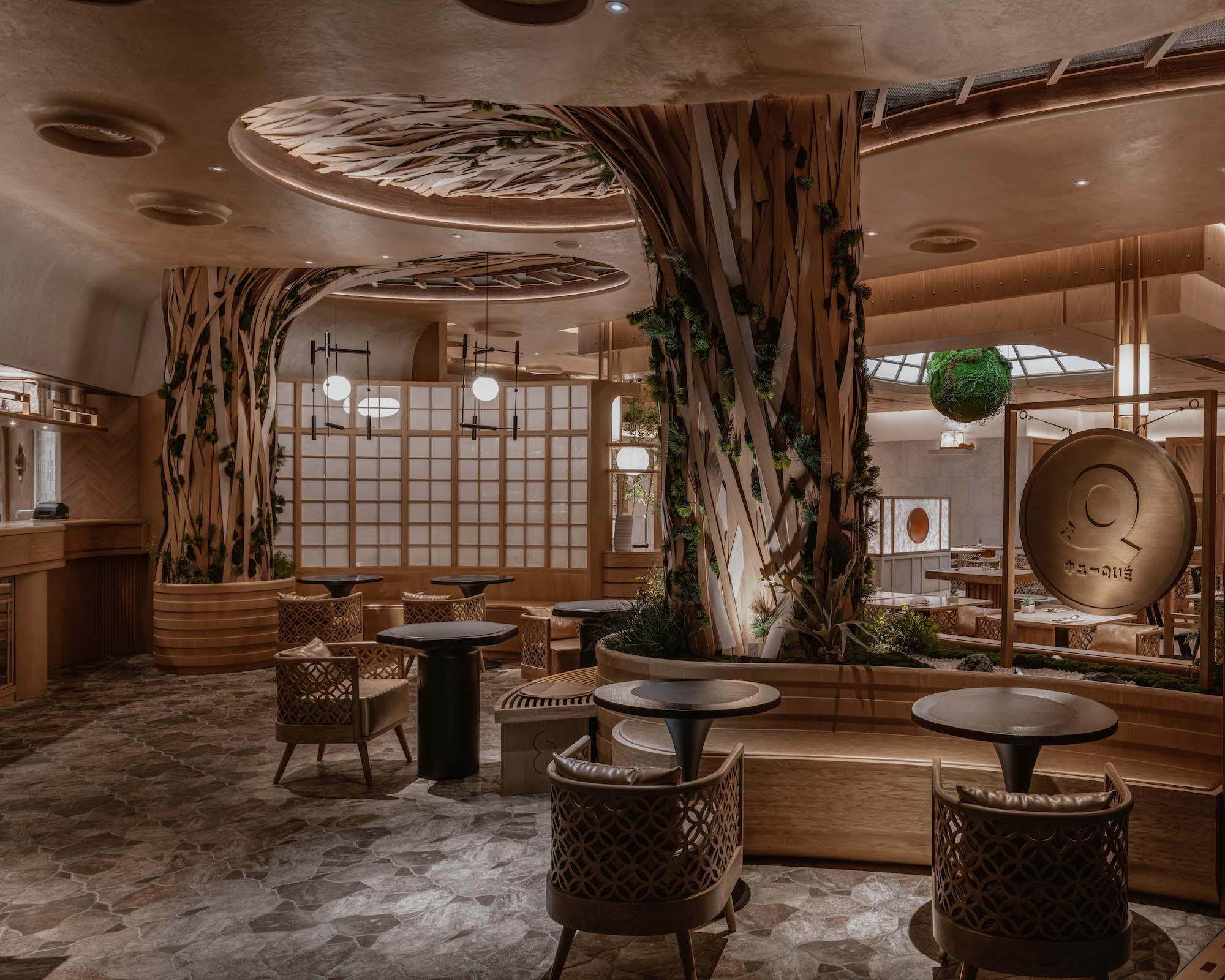 Monday, February 20th, 2023
A Japanese-inspired sanctuary amidst a bustling mall
Shopping malls are not usually the place to find signature restaurants. So, kudos to local studio, Minus Workshop, for creating a visually stunning Japanese café in the Citygate complex in Tung Chung.
Called Que, it features imagery from the breath-taking scenery of Japan's Sado Island, as well as dramatic bonsai trees that reach up and stretch across the ceiling.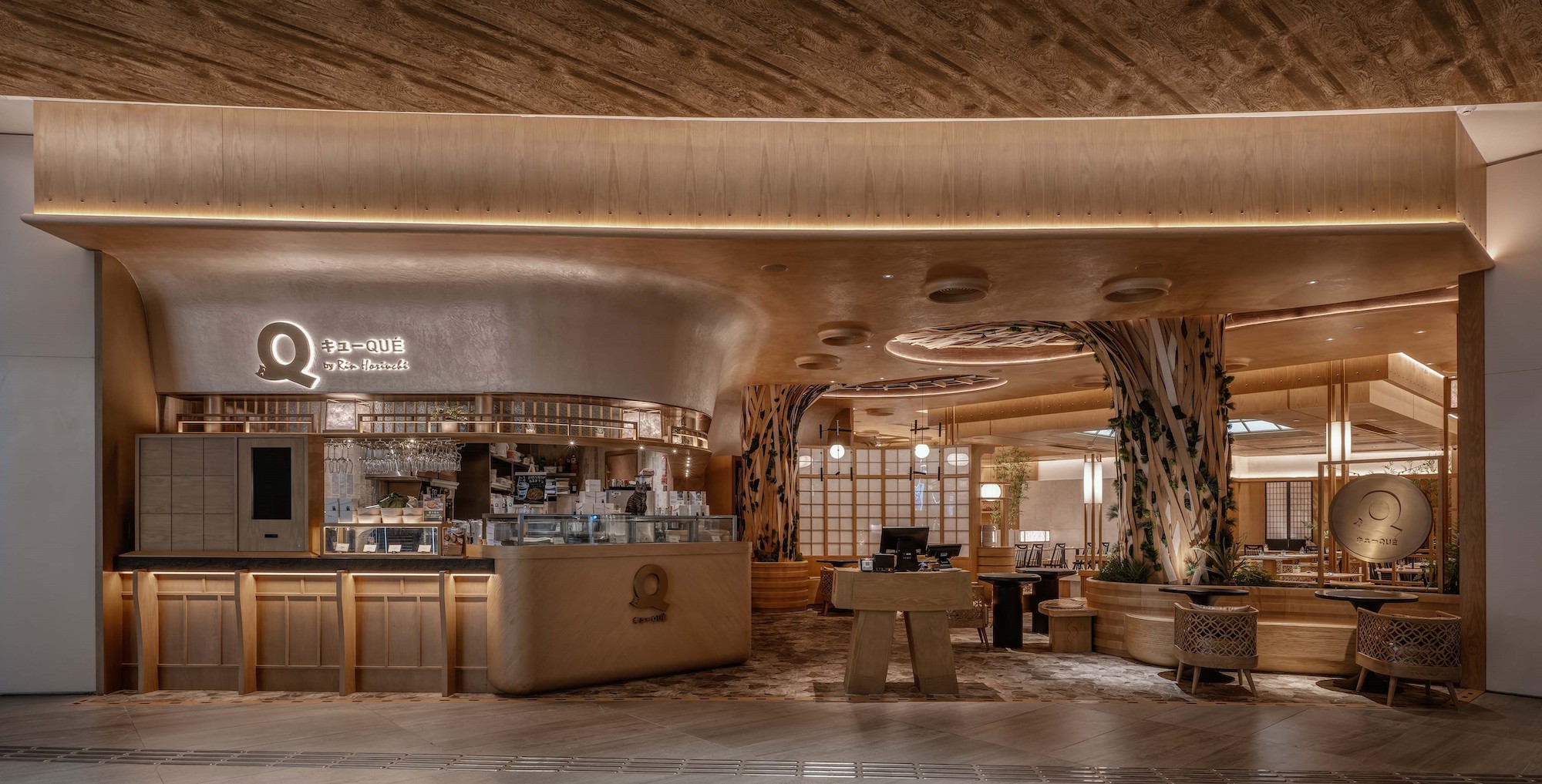 Minus Workshop founder and chief designer Kevin Yiu says the design concept reflects Que's clean, strong brand image and integrates natural elements to create a tranquil escape from the surrounding urban environment.
Walking into the café is like stepping into another world. Ancient trees layered and clad in banded wood and vine flank the entrance, and twine from the ceiling to the bar. Underlit washi screens are set between seats, giving the sensation of a Japanese garden. Subtle lighting, muted colour tones and soft timbers and bamboo help create a relaxed ambience, away from the bustle of the mall.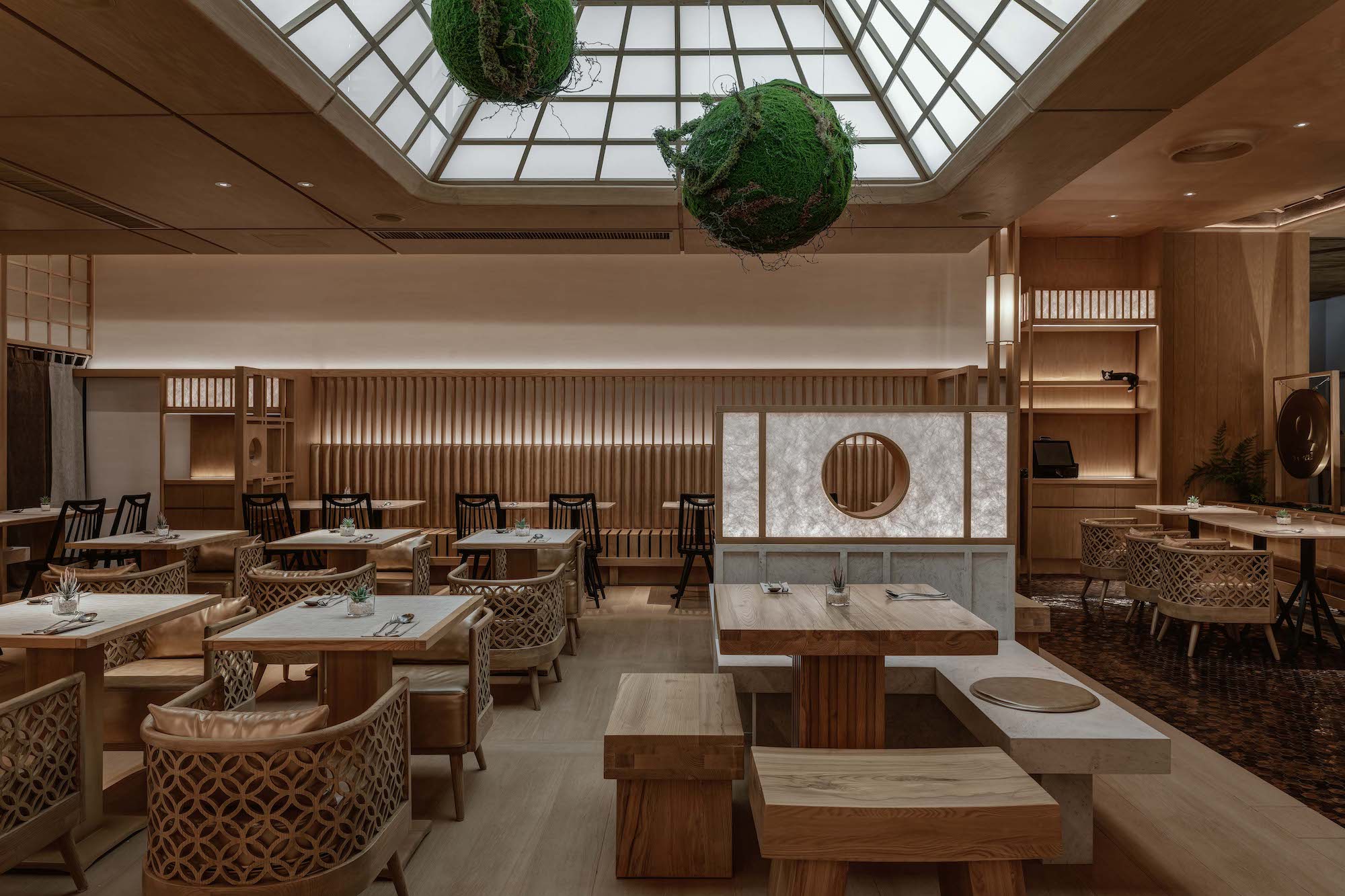 Guest arriving at Que are greeted by a striking monolithic reception desk in the shape of the Japanese torii, traditionally the gateway to a Shinto shrine. Yiu says the banquette seating references the traditional bowl-shaped boats found on Sado Island and the polished stone surface offers a sense of floating.
There is also a pastry counter and a small bar featuring the delectable desserts curated by award-winning pastry chef Rin Horiuchi.