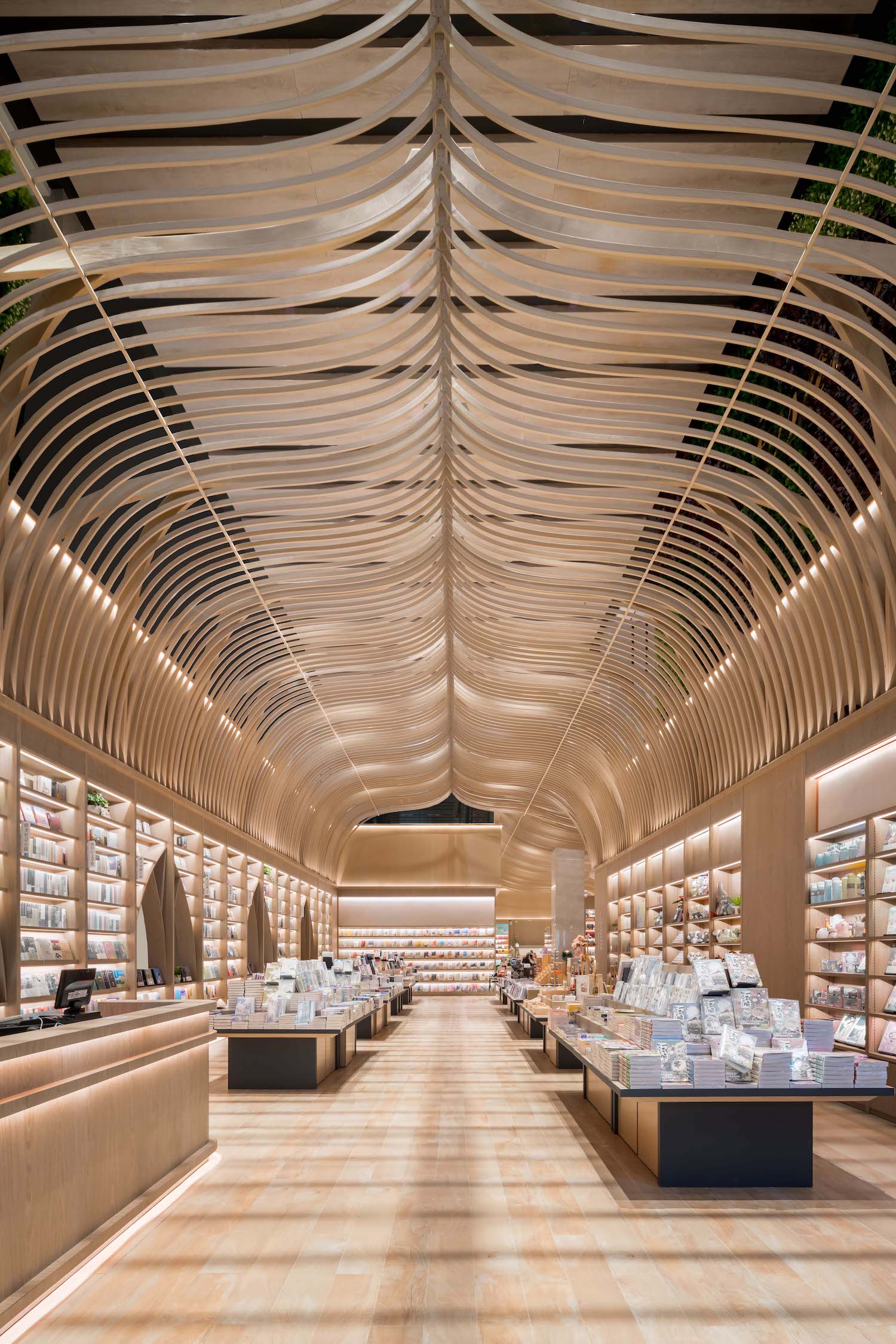 Wednesday, July 13th, 2022
A haven not far from the madding crowds
Creating a haven of calm amidst the commotion of a busy shopping mall in a city of nine million residents might seem like an impossible challenge. But it's one that local studio, the Panorama Design Group, not only took on but nailed brilliantly.
The client, Shenzhen Friendship Book City, wanted to place a concept bookstore, known as "Reading Mi", in the open atrium space of a bustling shopping mall in Foshan in Guangdong Province. The stores typically integrate different zones for reading, cultural creations, parent-child activities and relaxing over coffee, to create what is essentially a cultural haven for urban families.
In responding to the brief, the Panorama team noted that Chinese character for Mi was an ancient font, meaning to explore and seek, and that in Chinese culture, the concept of 'hidden' is endowed with the philosophical connotation of wisdom and life. This helped inform the design concept, which was to create an introverted, holistic environment, defined by a series of abstract book-flipping gestures.
No where is this more apparent than in the entrance hall (pictured above) with its dramatic roof made of wooden slats, hanging high in the sky like an open book in the shape of a herringbone. The soaring ceiling serves as a starting point for customers to transition from the mall into a more contemplative mindset. From there, shoppers can move between different zones throughout the 2,500 square metre store.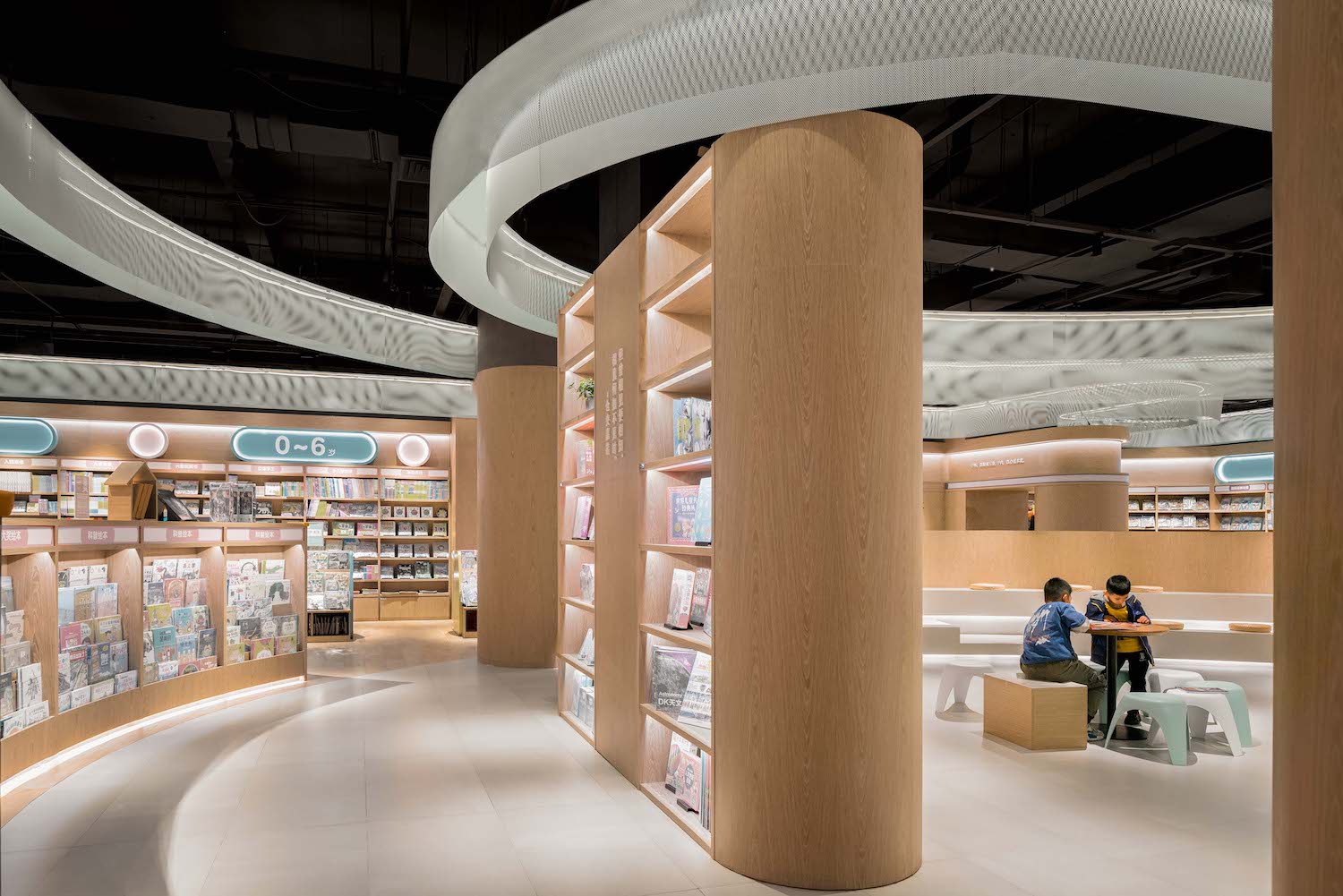 The family zone is an independent area of geometric curves, offering a calm and imaginative reading space for children and parents. The semi-open bookshelves are placed with thousands of age-specific picture books and themed children's books. It opens onto the more active central courtyard space, equipped with theatre lights and a platform for storytelling and performances.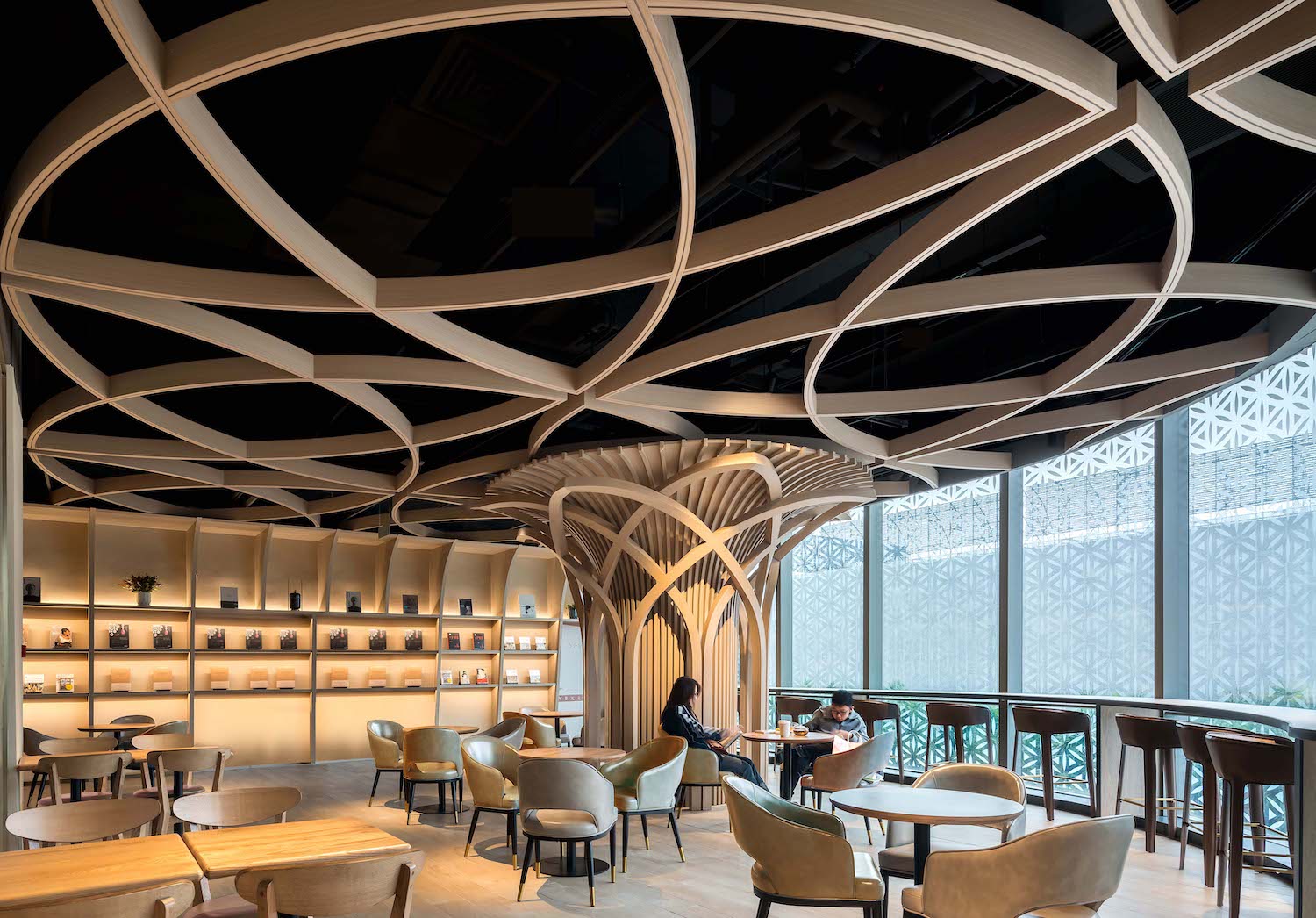 The tranquil atmosphere continues in the café, which provides 50 free reading seats and private study rooms under tree-like coverage, making every reader a unique part of the scenery. The low-lit retail area and symmetrical arrangement of book displays provide a tranquil shopping environment for knowledge exploration. The striking ceiling sculpture is inspired by paper art.
A multifunctional 100-seat open-plan theatre extends from the entrance hall, with a white-stone stairway that shields the activities by the roof shape of a half-open book, providing a relaxed space for casual reading, press conferences and group study activities.