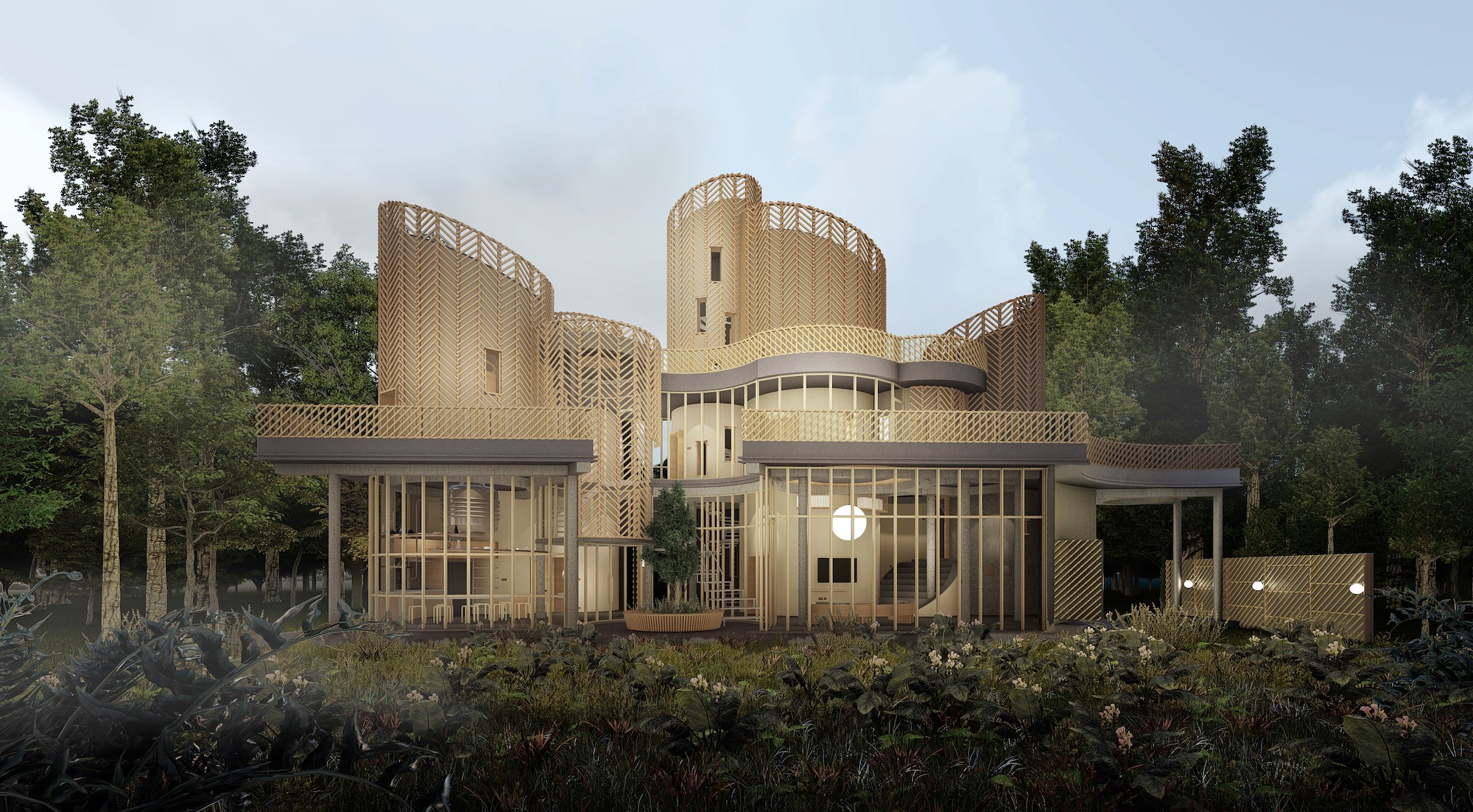 Thursday, September 10th, 2020
A boutique hotel inspired by a traditional Cambodian craft
While Siem Reap is renowned for the Khmer temples of Angkor Wat, it also offers a lesser-known pleasure – it's home-grown rice wine. Now the ancient Cambodian city is home to a boutique hotel fashioned in the style of its rice wine brewing cylinders, thanks to creative Hong Kong studio, Orient Occident Atelier.
The Siem Reap Hotel is located in a traditional village next to a rice paddy field, overlooking Angkor Wat. The site was alternatively a police station in the city's colonial era and a rice godown in the Khmer Rouge period.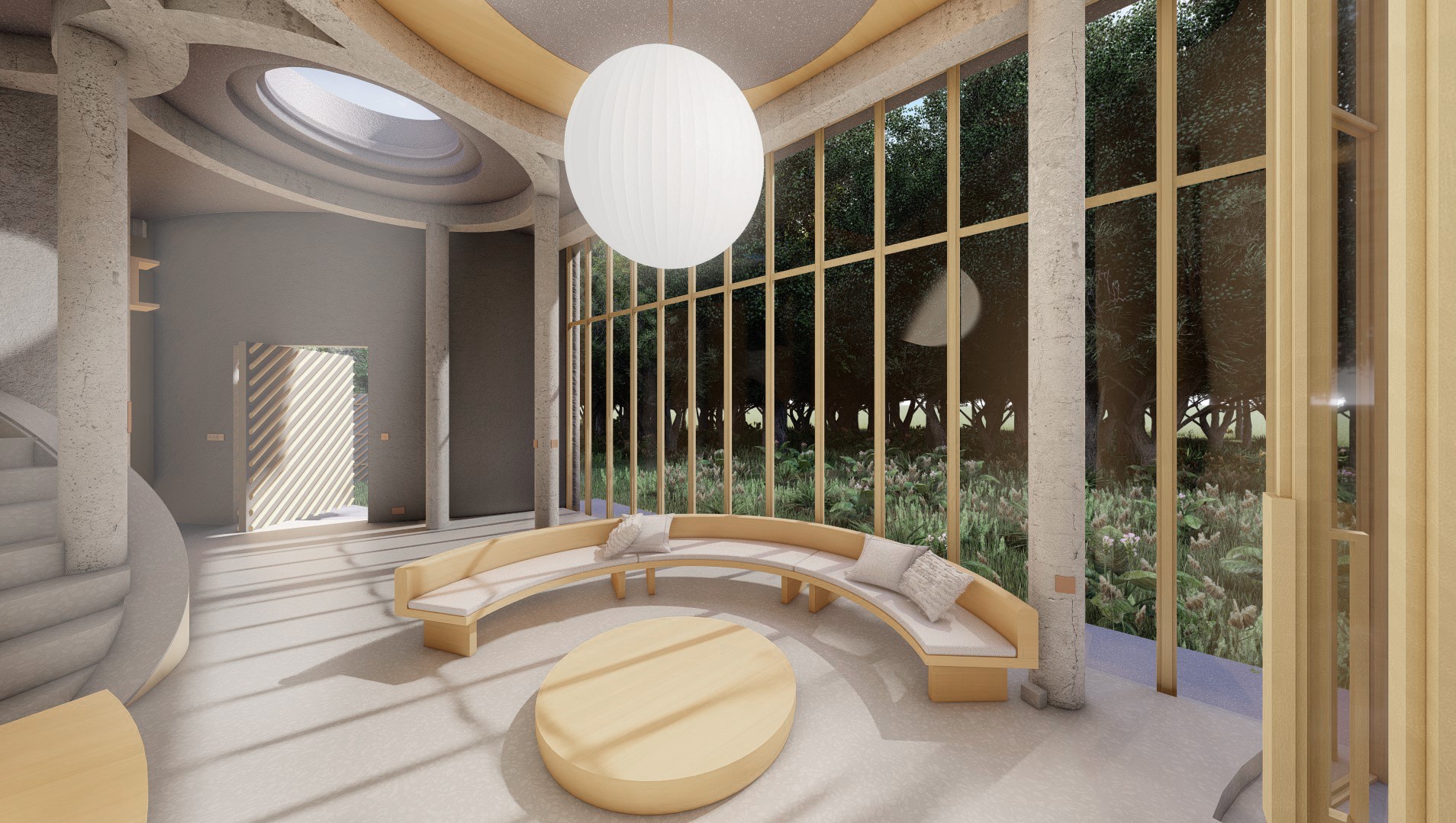 The OOA team based the hotel's remarkable design on the shapes found in the local brewing warehouses – a juxtaposition of cylindrical buildings and spaces which are meticulously connected. Each circular space houses a unique function, from common areas to bedrooms and bathrooms. Guests can meander from one space to another, just like the wine-making process.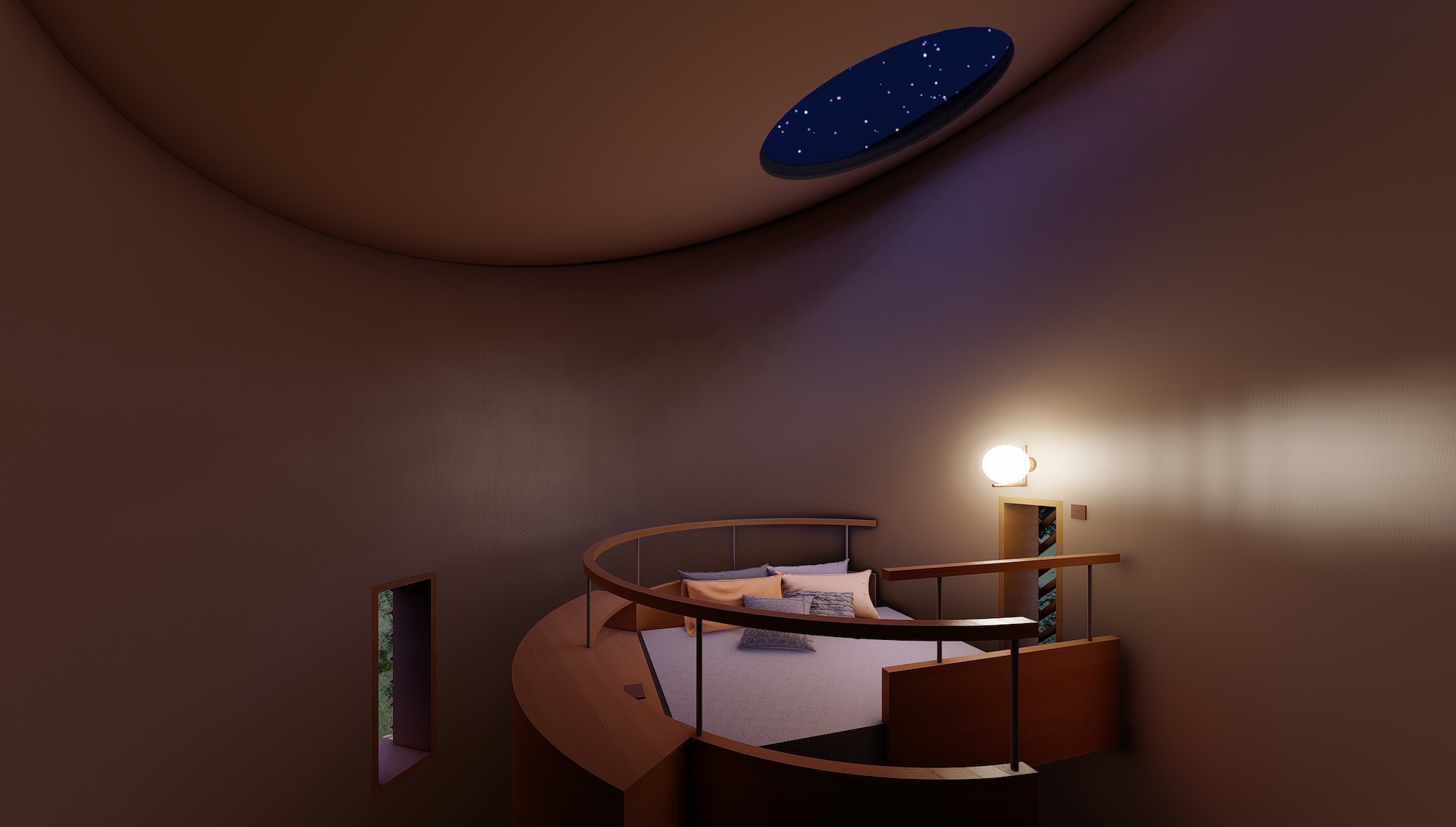 The hotel façade is made from bamboo, the main livelihood resource used by rural Cambodians. The bamboo gate can be opened, transforming the ground floor kitchen into a community kitchen and dining room. The guest suites are outfitted with vernacular-style wood and bamboo furnishings with high stone ceilings. Some of the materials were retrieved from the old police station.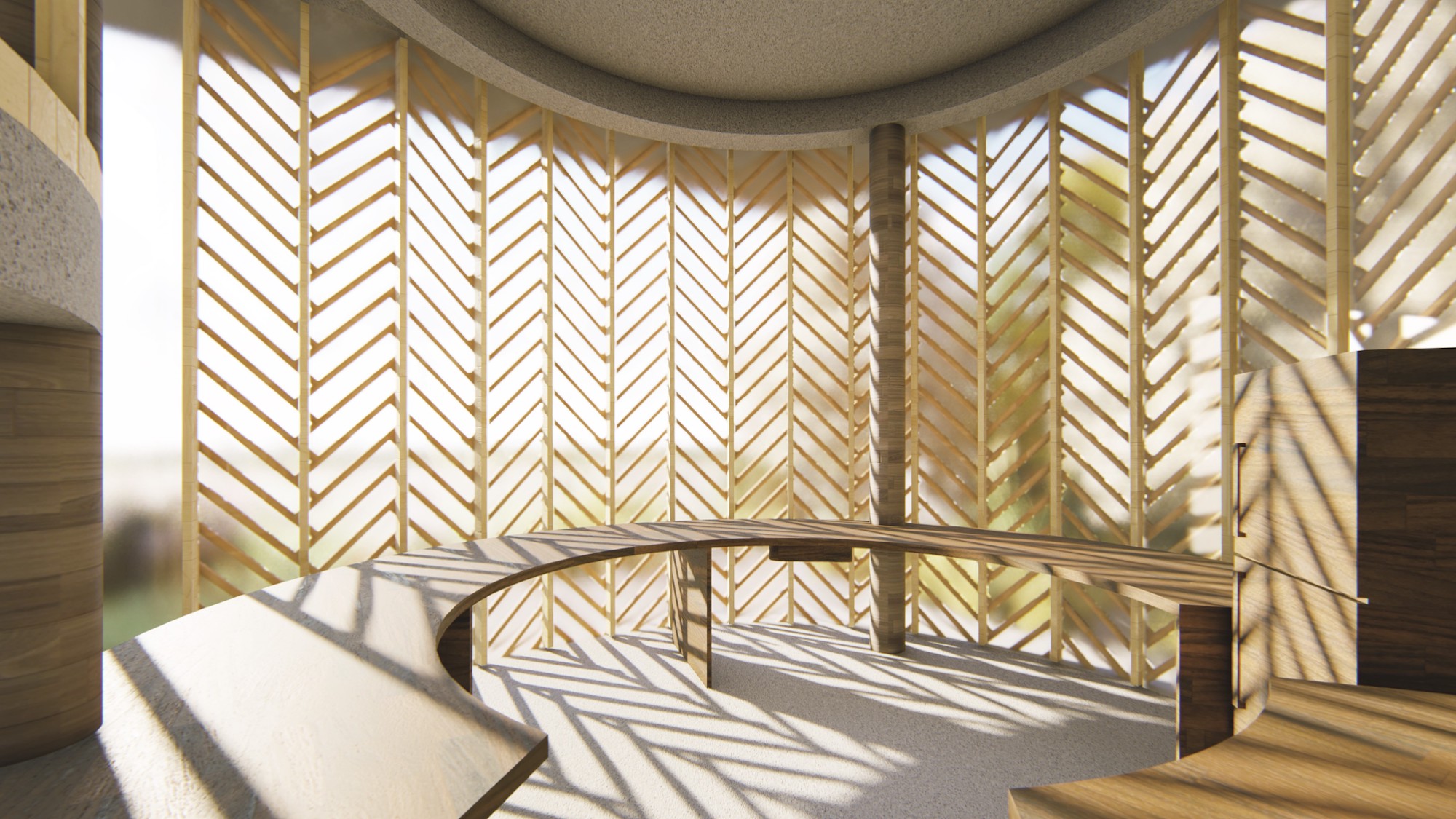 An observation deck on the rooftop is the place to watch spectacular sunrises over Angkor Wat. OOA describes the project as cross between a hotel and a mini-museum, which celebrates and promotes awareness of Cambodia's multifaceted culture, creating a unique hospitality experience.